To submit requests for assistance, or provide feedback regarding accessibility, please contact support@masterclass.com.
Masterclass is $15/month (billed annually). 100% satisfaction guaranteed.
Get Started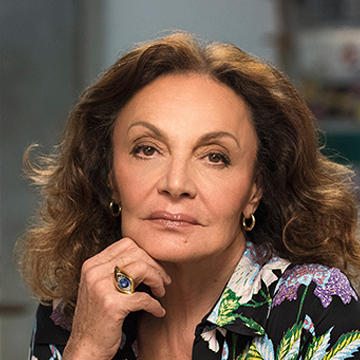 Diane von Furstenberg
Diane von Furstenberg Teaches Building a Fashion Brand
In her 20s, Diane Von Furstenberg convinced a textile factory owner in Italy to let her produce her first designs. With those samples, she flew to New York City to build one of the world's most iconic and enduring fashion brands. In her first online fashion design class, Diane teaches you how to build a brand. You'll learn how to create a visual identity, build loyalty, stay true to your vision, and launch your product.
Class Workbook
A downloadable workbook accompanies the class with lesson recaps, supplemental materials, and more...
For all your devices and every occasion
TV
Apple TV
Amazon Fire TV
Roku TV
Android TV
Computer
Mac OS
Window PC
Chrome OS
Mobile & Tablet
Apple iPhone & iPad
Android Mobile & Tablets
Amazon Fire Tablets
Get a MasterClass subscription
Endless education
Stream hundreds of lessons from instructors the world loves most.
Anytime, anywhere
Your classes available on smart TV's, phones, laptops, and tablets.
Unlimited downloads
Download your favorites to watch where you want, when you want.
Get Started
Masterclass is $15/month (billed annually)