To submit requests for assistance, or provide feedback regarding accessibility, please contact support@masterclass.com.
Masterclass is $15/month (billed annually). 100% satisfaction guaranteed.
Get Started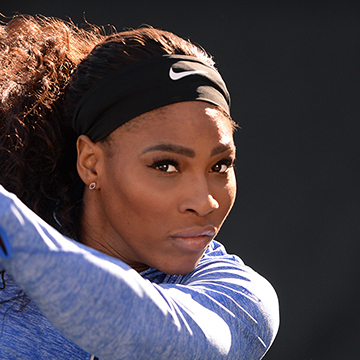 Serena Williams
Serena Williams Teaches Tennis
Serena Williams, the world's #1 ranked women's tennis player and winner of 23 Grand Slam singles titles, teaches you tennis and reveals the secrets of her game. This is as close as you can get to a private lesson with one of the world's greatest tennis players.
Class Workbook
A downloadable workbook accompanies the class with lesson recaps, supplemental materials, and more...
For all your devices and every occasion
TV
Apple TV
Amazon Fire TV
Roku TV
Android TV
Computer
Mac OS
Window PC
Chrome OS
Mobile & Tablet
Apple iPhone & iPad
Android Mobile & Tablets
Amazon Fire Tablets
Get a MasterClass subscription
Endless education
Stream hundreds of lessons from instructors the world loves most.
Anytime, anywhere
Your classes available on smart TV's, phones, laptops, and tablets.
Unlimited downloads
Download your favorites to watch where you want, when you want.
Get Started
Masterclass is $15/month (billed annually)