---
What Is a Gymnastics Apparatus?
In competitive gymnastics—such as during an Olympic Games competition—the term apparatus refers to a piece of equipment that's used in gymnastics, like the vault table or the balance beam. Each gymnastics apparatus effectively serves as a medium on which gymnasts demonstrate their strength and agility. Furthermore, the term apparatus describes the events themselves. The term apparatus, therefore, has two meanings in gymnastics: it refers to the individual events and the equipment that makes these events possible.
4 Apparatuses Used in Women's Artistic Gymnastics
Women's artistic gymnastics features the following pieces of apparatus and competitive events:
4 Apparatuses Used in Men's Artistic Gymnastics
Like women's artistic gymnastics, men's artistic gymnastics features floor and vault exercises. Men's artistic gymnastics does not include the balance beam or uneven bars, but it adds the following:
Pommel Horse: Pommel horse routines consist of continuous circular movements plus required scissored leg elements. The hands are the only part of the body that may touch the pommel horse. Judges look for flow with steady, controlled rhythm. Hand placements should be quick, quiet, and rhythmic. The apparatus is the pommel horse itself, which looks like a vaulting horse with two handles jutting upward.
Still Rings: In this event, gymnasts perform maneuvers on two rings suspended in the air. Throughout the rings event, the rings must remain still and under control at all times. Arms must never shake, and the gymnast's body must remain straight with no arching. Judges look for maneuvers like a swing to handstand, a cross, an inverted cross, and a swallow or Maltese cross. Unnecessary swings and instability result in lower scores. The apparatus includes two rings suspended from high above the floor.
Parallel Bars: Instead of uneven bars, male gymnasts use parallel bars. Male gymnasts use parallel bars to demonstrate swing and flight elements. Judges look for the gymnast to execute swinging elements from a support, hang and upper arm position. An under swing (aka a basket swing) is also part of the routine. The parallel bars themselves represent the apparatus.
Horizontal Bar (High Bar): A particularly high flying event, the horizontal bar competition runs gymnasts through a series of swings, release moves, and dismounts. Judges expect high bar entrants to execute a series of continuous swings and turns. Each gymnast must perform an in-bar skill (for instance, a stalder circle) and demonstrate at least one element in el-grip, dorsal hang, or rearways to the bar. Extra consideration is given for somersaults, twists, and dramatic dismounts. The high bar itself represents the apparatus for this event.
What Other Equipment Is Used in Gymnastics Competitions?
Other gymnastics equipment that can commonly be found in other levels of competition include various gymnastics mats (including landing mats, training mats, throw mats, tumbling mats, incline mats, panel mats, folding mats, and even a plain old exercise mat). Trampolines (even a mini trampoline), skill cushions, training bars, gymnastics grips, trapezoids, and a vault table represent still other gymnastics equipment that can be found in professional and recreational gyms.
Want to Become a Better Gymnast?
Think Like a Pro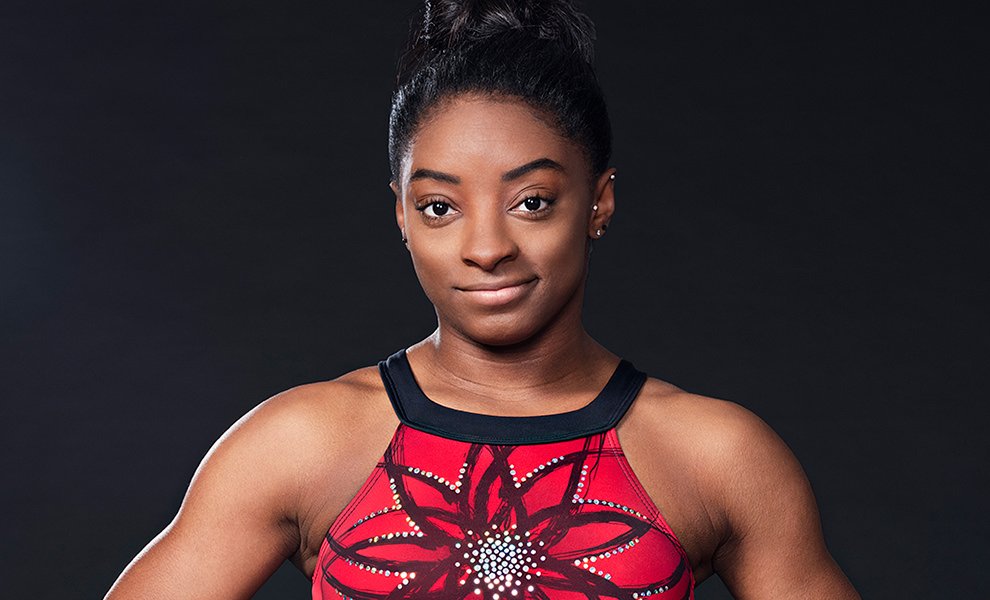 Gold-winning Olympic gymnast Simone Biles teaches her training techniques—from beginner to advanced—so you can practice like a champion.
View Class
Whether you're just starting out on the floor or dreaming big about going professional, gymnastics is as challenging as it is rewarding. At 22, Simone Biles is already a gymnastics legend. With 14 medals, including 10 gold, Simone is the most decorated World Championship American gymnast of all time. In Simone Biles's MasterClass on gymnastics fundamentals, she breaks down her techniques for the vault, uneven bars, balance beam, and floor. Learn how to perform under pressure, practice like a champion, and claim your competitive edge.
Want to become a better athlete? From training regimens to mental preparedness, learn everything you need to enhance your athletic abilities with the MasterClass Annual Membership. Gain exclusive access to video lessons taught by world champions, including Olympic gold-medal-winning gymnast Simone Biles, World No. 1-ranking tennis player Serena Williams, and six-time NBA All-Star Stephen Curry.