---
What Is a Jalapeño Pepper?
Jalapeño peppers are one of the most well-known varieties of the capsicum annum species. They have a bright flavor that is more grassy than other pepper varieties, making jalapeños versatile enough to be used spicy food of many cuisines and perfect for an all-purpose hot sauce.
How Hot Are Jalapeños?
Jalapeño peppers measure 2,500–8,000 on the Scoville scale, with a similar heat range as Fresno peppers (2,500–10,000 Scoville Heat Units) and a lot more spice than poblano (1,000–1,500 SHU) and bell peppers (0 SHU).
Jalapeños aren't super-hot, compared to hotter peppers like serrano peppers (10,000–23,000 SHU), cayenne peppers (30,000–50,000 SHU), habanero peppers (100,000–350,000 SHU), and ghost peppers (855,000–1,041,427 SHU).
Why Do Jalapeño Heat Levels Vary?
Part of the reason jalapeños (and many other peppers) occupy such a wide range of the heat scale is that their hotness depends on when during the growing season they're harvested (heat and rain also have an effect). You're probably used to seeing dark green jalapeño peppers at the grocery store: These are harvested when not fully ripe and are less spicy.
Red jalapeños, on the other hand, have been allowed to fully ripen and have a bit more spiciness. These ripe, red peppers are the kind used to make smoke-dried chipotle peppers.
How to Cut Jalapeños
Break off the stem of the jalapeño and discard.
Wash the pepper under cold water.
Using a small, sharp knife (such as a paring knife), halve the pepper lengthwise.
If desired, shake out the seeds and use the point of the knife to scrape out the placenta and pithy "ribs" on the sides of the pepper.
Slice or chop the jalapeño according to your recipe.
Like all hot peppers, jalapeños can sting your eyes, nose, mouth, and skin, so don't touch any sensitive areas when working with jalapeños. That burning sensation is caused by capsaicin, a chemical that triggers heat and pain receptors, which is found on the pithy inside of the pepper that the seeds cling to but can also make its way into the seeds, inner fruit wall, and even the jalapeño plant's stems and leaves!
To reduce the amount of heat, you can remove the placenta and seeds, a step many jalapeño recipes call for anyway, for textural reasons. Consider wearing rubber gloves while cutting jalapeños, for extra protection, and remember to always wash your hands, even if you're wearing gloves. Wash knives, cutting boards, and other surfaces with hot water and dish soap.
How to Use Jalapeños
Think Like a Pro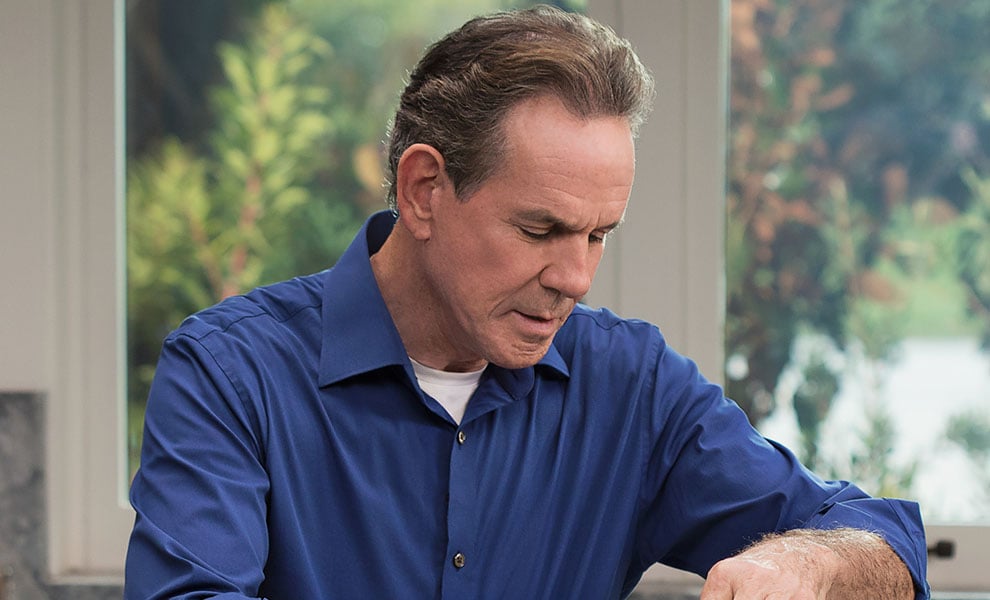 Learn techniques for cooking vegetables and eggs and making pastas from scratch from the award-winning chef and proprietor of The French Laundry.
View Class
Whether you're making jalapeño poppers for the Super Bowl or adding some spice to your guacamole, mildly hot jalepeños can be prepared in infinite ways:
Pickle. You've probably seen canned pickled jalapeños at a Mexican grocery store, but it's incredibly easy to make your own. Holding a whole, fresh jalapeño at the stem end, thinly slice into rings. Place in a jar and cover with a brine of white vinegar, water, and salt, and refrigerate. Use to top tacos, nachos, and anything else that could use a bit of tangy heat.
Stuff. Stuffed jalapeños make a great party appetizer. Fill jalapeño halves with a cheese mixture (try goat cheese or a combination of sharp cheddar cheese, jack cheese and cream cheese), sprinkle with breadcrumbs, and line the stuffed peppers up on a baking sheet. Place under the broiler and bake until crispy.
Grill. Grilling jalapeõs brings out some of their sweetness. Lightly coat grill with olive oil or cooking spray, and grill whole peppers until softened and well charred. (Alternatively, place peppers over a gas flame or under a broiler.) Allow peppers to cool to room temperature, then peel off the burnt outer skin. For a special guacamole, chop the peeled grilled jalapeño finely. Meanwhile, mash an avocado with some lime juice, salt, and garlic powder. Stir in the chopped jalapeño and some chopped fresh cilantro.
Want to Learn More About Cooking?
Become a better chef with the MasterClass Annual Membership. Gain access to exclusive video lessons taught by culinary masters, including Gabriela Cámara, Chef Thomas Keller, Massimo Bottura, Dominique Ansel, Gordon Ramsay, Alice Waters, and more.