---
How to Do Natural Under-Eye Concealer
Makeup always starts with skincare. Apply a tiny bit of eye cream or moisturizer before applying your under-eye concealer to plump and hydrate the area. You might find that after moisturizing, you don't need concealer at all. But if you do, hydrating the eye area should help your concealer go on more smoothly. Keep in mind that concealer for brightening your under-eye area and hiding dark circles will be slightly different than concealer meant for hiding blemishes.
3 Tips for Applying Under Eye Concealer
Since under-eye shadows tend to have a bluish or purple cast, a peachy or yellow-toned concealer helps counteract that, no matter what your skin tone is.
Blending under eye concealer with the warmth from your fingers helps to melt it into your skin seamlessly for the most natural look, but if you want more coverage, a makeup brush or makeup sponge would be more effective.
Don't forget to set your under-eye concealer with a bit of powder if you're wearing eyeliner or mascara to prevent the rest of your eye makeup from smudging
How to Do Natural Eyeshadow
For eye shadow, warm neutrals look flattering on everyone and are versatile to wear. Nothing too matte or too shimmery or frosty—natural-looking textures and finishes. A basic natural eye look involves three shadows: light, medium, and dark neutral shades (in a matte or flat finish), all of which are geared toward your skin tone. If you're lucky, you may be able to find your three perfect eye shadow shades in one natural eyeshadow palette.
Light: a pale bone or ivory colored shadow, taupe, and a chestnut brown
Medium-to-tan: a taupe, chestnut brown, and an espresso brown
Dark/Deep: medium brown, dark brown, and a deep brown/black shadow
When applying your eyeshadows, use the following general guidelines:
Lightest shadow: used all over lid as a base to nix excess oil and even out the tone of your eyelid
Mid-tone shadow: used on the visible lid below the crease for depth
Darkest shadow: used for extra definition along the lash line or when you're creating a smoky eye
5 Tips for Applying Eyeshadow
Always make sure to tap off excess powder eyeshadow from your eyeshadow brush before applying to your eyelid to prevent shadow fallout.
Take a step back from the mirror in between each step of your eye makeup to make sure your shadow and liner placement is where you want it. If it's not, adjust accordingly.
Keep cotton swabs around to fix tiny errors or pick up fallen shadow that might land on your cheeks.
For those with mature skin or fine lines around their eyes, using an eye primer under your eye makeup will be immensely helpful to prevent any of the color from creasing.
Heavily textured eyeshadow that's either extremely matte or very shiny looks much more dramatic on mature skin as well. Opt for shadow with a subtle shimmer or satin finish for a natural-looking effect.
How to Do Natural Eyeliner
Think Like a Pro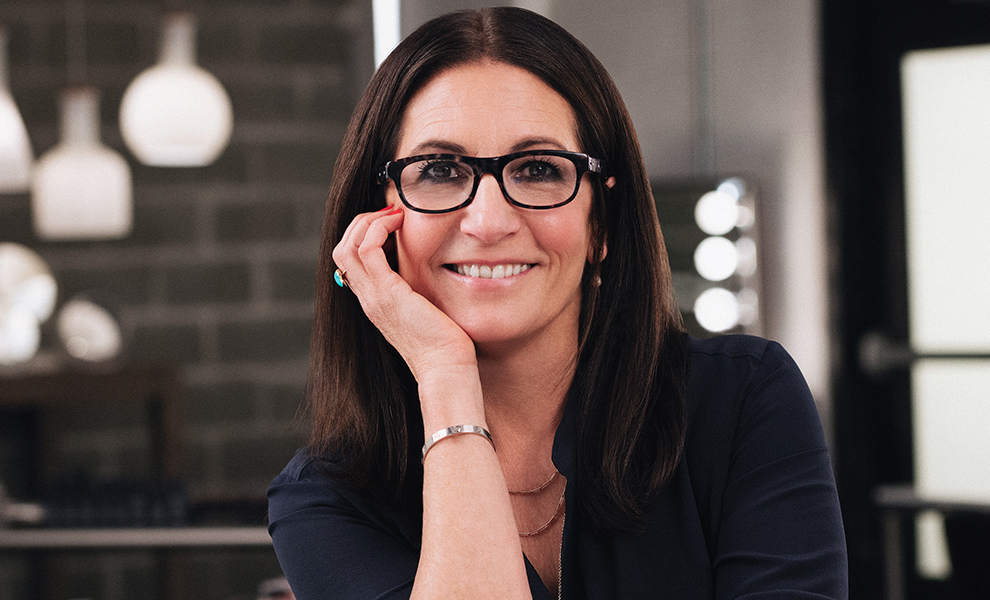 Bobbi Brown teaches you the tips, tricks, and techniques for applying simple, natural makeup that makes you feel beautiful in your own skin.
View Class
Eyeliners come in all sorts of shades, but black, navy, or brown eyeliner define your eyes and complement your eye color without looking too trend-driven. Eyeliner can be the hardest product to incorporate into a natural makeup look. For the best results, choose an eyeliner that complements your eyeshadow look, and avoid the waterlines.
7 Tips for Applying Eyeliner
"Warm up" an eye pencil by running it over the back of your hand a few times. That way it won't drag along your eyelids in a jerky motion when you try to apply it.
For liquid eyeliner, it's best to store pens tip-side down. Some of them require a good shake before using them or running the brush-tip on the back of your hand to get the ink flowing.
With gel eyeliner in a pot, choose a brush with a fine point (whether it's angled or tapered), and don't pick up too much of the product to avoid clumps or smearing.
To apply a line as close to your lashes as possible, try looking downwards at a mirror as you apply or gently tug your eyelid upwards (like makeup artists do when applying on other people).
Eyeliner placement can change the effect of your eye shape. For natural definition, don't stray away from your eyelid.
Cotton swabs are great for softening harsh lines or cleaning up liner mistakes.
For mature skin, crisp lines tend to be more difficult to create and inevitably end up looking a bit wobbly since the skin around the eyes is thinner and looser. A smudgy pencil or gel liner topped with dark eyeshadow can create a nice effect that looks organic and not super harsh.
How to Do Natural Eyelashes
If your lashes don't curl naturally, using an eyelash curler before applying mascara will help keep them lifted. For a natural lash look, black mascara is typically best. The mascara formula and shape or material of the wand is your preference, but most mascaras come in lengthening, volumizing, or curling options.
5 Tips for Applying Mascara
Keep clean spoolie brushes on hand to separate lashes that have been stuck together right after applying mascara.
Before applying, wipe any excess mascara from the tip of the wand onto the tube's opening or on a tissue to prevent clumps.
Look down when applying so you can get the wand as close to the root of your lashes as possible without smudging the makeup onto your eyelid.
Whether or not you curl your lashes before applying mascara, gently lifting your lashes upwards with a finger after the mascara is freshly applied will help set them into a curl while the makeup drying.
Pressing a small amount of powder onto your under-eye area with a flat foundation brush or a fluffy eyeshadow brush will help keep your mascara on the lower lashes from smudging under your eyes. If you find that your mascara always smudges no matter what, try a waterproof or tubing formula. (Tubing mascaras contain micro-fibers that form a "tube" around each individual lash when you brush it on—they're made to be non-smudging, water-resistant, and easily removable by slipping off each lash with warm water and a gentle cleanser.)
How to Do Natural Eyebrows
There are many brow products out there to define your eyebrows. Fill your brows in with an eyeshadow or a brow powder that's the color of your brows using an angled brow brush and a spoolie. There are also brow pencils, waxes, and gels, with pencils and gels being the most versatile. If you're using a pencil, make sure you keep the tip sharpened (if it's a twist-up pen, find one with a fine point). Brow gel comes in many different formulas, but it's mostly meant to darken and shape your brow hairs. Brow wax has a stronger hold and can really mold your brow hairs into the look you want.
4 Tips for Defining and Shaping Your Brows
Always work from your inner brow towards the ends, lightly brushing upwards and outwards, following the direction of your natural hair growth.
Brush a spoolie through your brows to diffuse any harsh lines after filling them in with powder or pencil.
If your brows begin looking overly filled or too dark, brush a tiny bit of face powder through them with a spoolie to diffuse it out.
Your inner brow should line up with the inner corner of your eye, and the arch should be three-fourths of the way across your eye. When defining the tail end, follow the natural direction of your brow.
Want to Learn More About Makeup and Beauty?
Whether you already know a blush brush from a bronzer brush or are simply looking for tips on bringing glamour into your daily routine, navigating the beauty industry takes knowledge, skill, and practical experience. No one knows their way around a makeup bag better than Bobbi Brown, the makeup artist who built a career and a multi-million dollar brand with one simple philosophy: Be who you are. In Bobbi Brown's MasterClass on Makeup and Beauty, learn how to do the perfect smoky eye, find the best makeup routine for the workplace, and hear Bobbi's advice for aspiring makeup artists.
Get the MasterClass Annual Membership for exclusive access to video lessons taught by masters, including Bobbi Brown, RuPaul, Anna Wintour, Marc Jacobs, Diane von Furstenberg, and more.