---
What Is Scotch?
Scotch whisky is a malt or grain whisky that must be distilled, aged, and bottled in Scotland. Scotch receives its smoky character from peat, a dense moss that is lit on fire to dry out the malted barley used in distillation. A scotch that is particularly smoky can be described as "peaty," but that's just the beginning of a vast selection of flavor possibilities, from smooth and sweet toffee and caramel, to light and floral with a high note of citrus, while those aged in sherry casks can pick up a faint vegetal salinity.
By law, any scotch whisky must spend a minimum of three years in oak barrels. Any age stated on a bottle of blended scotch whisky reflects the youngest whisky in the batch.
Single-Grain Scotch Whiskey vs. Single-Malt Scotch Whisky
There are two main categories that encompass every type of scotch on the market: single grain scotch whisky, and single malt scotch whisky. Single malts are made from a pot still distillation process using 100% malted barley, and come from a single distillery. Single grain scotch whisky is also produced at a single distillery, but despite what the name might suggest, denotes the presence of other cereal grains in the mash besides barley.
Types of Scotch Based on Regions
There are three sub-categories in the world of scotch: blended scotch whisky, blended malt scotch whisky, and blended grain scotch whisky. Each refers to the make-up of the blend itself, which is curated to achieve specific flavor profiles by a master distiller, not unlike a wine featuring multiple grapes in harmony. However, the most important distinction when ordering or enjoying scotch whisky will likely be choosing between the characteristics of each whisky region.
Speyside. More than half of Scotland's distilleries call Speyside home—Macallan, Glenlivet, Glenfiddich, Balvenie, Chivas Regal, Johnnie Walker, and Aberlour among them. Most whisky produced here has a signature caramel nuttiness, though it's not the rule: Glenlivet is famous for its hints of apple and airy honey.
The Highlands. Because the Highlands encompass so many sub-regions (like Speyside), the flavors can be highly varied: Distillers like Oban and Glenmorangie turn out notes of leather and potent spice, while Highland Park leans into the sweeter side of smoke accented with citrus.
Lowlands. Fans of gentler, triple-distilled scotch whisky flock to the Lowlands, where producers like Auchentoshan specialize in light, toasty malts with notes of white flowers—perfect for beginner scotch drinkers, or as a light prelude to the evening.
The Isles. Nestled in the Hebrides, the Isle of Islay is likely to thank for the most popular perception of Scotch whisky as smoke-in-a-glass, an incredibly robust homage to peat. Distilleries like Laphroaig, Lagavulin, Bruichladdich, Ardbeg, and Bowmore only cement that vaunted reputation. The Isle of Skye, on the other hand, is perhaps best known for producing Talisker, a similarly peat-loving house accented with tropical fruits and brine.
Campbeltown. This small southwestern coastal region is home to three remaining distilleries—Springbank, Glen Scotia, Glengyle—that produce rich, briny whisky with notes of warm toffee.
How to Order and Drink Scotch
Think Like a Pro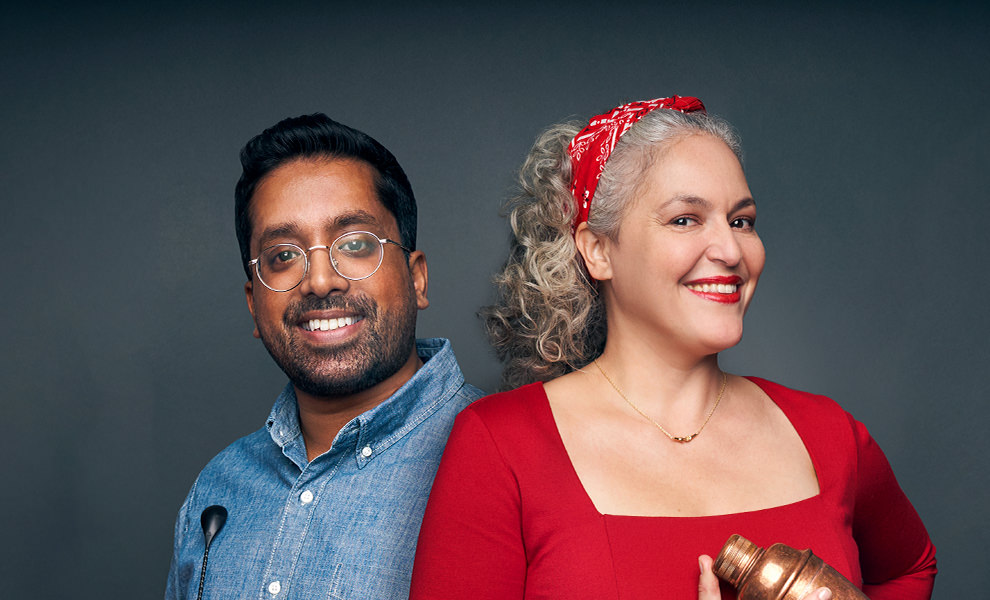 World-class bartenders Lynnette and Ryan (aka Mr Lyan) teach you how to make perfect cocktails at home for any mood or occasion.
View Class
The order. Most scotch drinkers order it by the "dram" in one of two ways: neat, in a tulip-shaped glass or wide-bottomed snifter to enhance the aromatics; or on ice, to both cool and dilute it slightly if preferred. (Unless a recipe calls for a certain scotch by producer or style, a blended whisky will be your best bet for most cocktails.)
The look. To really do it right, first take in the color of the scotch: Its hue will tell you a lot about what to expect, taste-wise. A pale, tawny color is typically lighter in character, and a darker one usually means more age, or more elements adding to its complexity.
The smell. Next, stick your nose into the glass and inhale gently; once the intensity passes (scotch whisky ranges from 40–94% alcohol by volume, or ABV), what's left behind? Is it fruity and clean? Does it smell like dessert?
Finally, taste—two ways. Take a sip and allow the scotch to sit on the tongue for a moment before swallowing. This gives all the taste buds a shot at catching each unique flavor in the glass. Repeat until you feel you have a sense of the drink's character, then, add a splash of water (you can order this as a "water back" at the start). Still water added to neat scotch won't dilute the flavors—it opens them further.
Learn More
Learn more about mixology from award-winning bartenders. Refine your palate, explore the world of spirits, and shake up the perfect cocktail for your next gathering with the MasterClass All-Access Pass.