---
Origins of the Martini Cocktail
Early recorded versions of the drink featured more accouterments and were sweeter than the modern, more streamlined recipe. Depending on the location, things like gum syrup, maraschino cherries, or Curaçao occasionally made an appearance. Though the origins of the Martini we know today are unclear, many think it evolved from a cocktail served at the Occidental Hotel in San Francisco named the Martinez (after the nearby city of Martinez, California). The first iteration of the modern-day Martini was said to have appeared at New York City's Knickerbocker Hotel in 1911 or 1912.
What's the Difference Between a Dry Martini and a Wet Martini?
Both of these terms refer to how much vermouth is used in the cocktail. A Dry Martini uses less vermouth than the traditional recipe, adding only enough to coat the inside of the glass. A Wet Martini uses more vermouth than the traditional recipe.
5 Ways to Serve a Martini
The classic Martini recipe can be served in a variety of preparations. Here are a few ways to order a Martini:
Straight up: A Martini served straight up is served without ice in a chilled martini glass.
On the rocks: A Martini served on the rocks is served with ice in a rocks glass.
Shaken: A shaken Martini is shaken with ice in a cocktail shaker and will chill faster, but this often dilutes the Martini more than stirring.
Stirred: A stirred Martini takes longer to chill but has a smoother taste. Stirring is widely accepted among mixologists as the default method of chilling a Martini.
With a twist: A Martini served with a twist is garnished with a twist of lemon peel. A lemon twist is an ideal option for anyone who enjoys a hint of citrus or simply isn't a fan of olives.
5 Variations on the Classic Martini
Think Like a Pro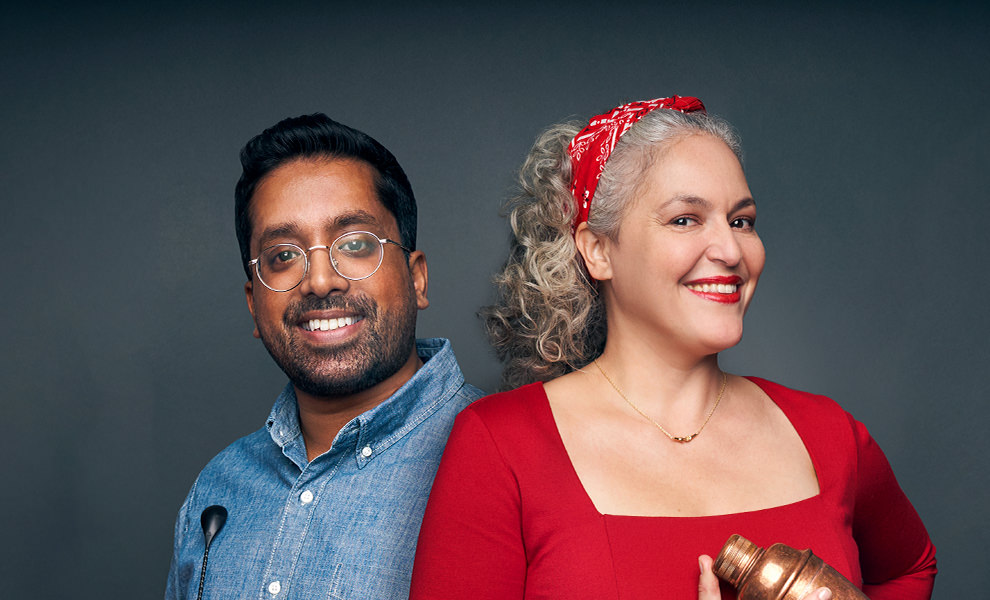 World-class bartenders Lynnette and Ryan (aka Mr Lyan) teach you how to make perfect cocktails at home for any mood or occasion.
View Class
Don't be fooled by the range of sweet drinks that resemble Martinis: Cocktails like the Espresso Martini and Appletini get their name from the Martini glass—not the cocktail itself. Below are five true variations of the classic Gin Martini:
Gibson: A subtle variant of the classic Martini, the Gibson merely changes the garnish from an olive to a cocktail onion.
Vodka Martini: Simply replace the gin with vodka for a vodka Martini. Learn how to make a vodka martini here.
50-50: To make a 50-50, use equal parts gin and dry vermouth.
Reverse Martini: A Reverse Martini flips the ratio, using three ounces of vermouth to one ounce of gin for something closer to an apéritif.
Vesper Martini: For this cocktail, three ounces of gin meets one ounce of vodka, and the traditional vermouth gets swapped out for half an ounce of fruity, aromatic Lillet blanc. The Vesper Martini is shaken in a cocktail shaker with ice and garnished with a lemon peel to complement the citrusy Lillet. You have the author of the James Bond series, Ian Fleming, to thank for the Vesper Martini. Find our recipe for a Vesper Martini here.
Learn More
Learn more about mixology from award-winning bartenders. Refine your palate, explore the world of spirits, and shake up the perfect cocktail for your next gathering with the MasterClass Annual Membership.