---
4 Ways to Find a Manufacturer Online
There are several good online sources to help you find a manufacturing partner. While it's possible to locate a manufacturing company with a few well-considered searches, a database can facilitate the process.
ManufacturerUSA.com: This website looks like it's from 2005 because it is. Design aside, it actually has a comprehensive list of all types of manufacturers.
ThomasNet: Easy to navigate, this directory offers specific searches and marketing insights.
Manufacturer and Suppliers Directory: The site's search engine sorts results by industry and/or country.
A Better Lemonade Stand: The free tier of this subscription service provides all kinds of resources for entrepreneurs, but $19 gives you access to a manufacturer directory for numerous industries.
3 Tips for Choosing a Manufacturer for Your Product
Sometimes you have to settle with the only manufacturer who will make your crazy idea. Still, there are methods to finding this manufacturer.
Visit potential manufacturers in person. Screening manufacturers over the phone can save you time and money, but showing up in person is the most effective way to stick in a maker's memory. If you have the luxury to visit manufacturers, try to see several in one fell swoop by doing a little research.
Be persistent. If you don't have the funds to visit several manufacturers, stick with calling. Just remember to be persistent—it may take longer to get a response, but the squeakier the wheel, the faster it gets the grease.
Make the most practical choice. If you are in the position of choosing between manufacturers, you'll want to consider your proximity to the manufacturer, their size and experience, the company's industry connections and financial stability, and finally the amount of collaboration you're looking for.
5 Things to Consider When Selecting a Manufacturer
As you research the manufacturing process, you'll need to consider several crucial factors that impact your ability to make a quality product.
Lead time: How long will it take the factory to go from prototype to a full run of your order? Do you have a target turnaround time in mind?
Payment terms: Will you be paying the factory an upfront sum to get the product made, or will they commission a percentage from every sale?
Transparency: You'll want to work with a manufacturing partner who is upfront with you about manufacturing costs, supply chain logistics, and quality control.
Shipping costs: Whether you're working with an overseas factory or one in your hometown, shipping costs will surely come into play. Make sure you factor these into the cost of doing business.
Middlemen: Some small business owners like to deal directly with the factory making their goods. But sometimes, due to cultural or language barriers or for more efficient time management, it can be worthwhile to hire a middleman. The middleman handles communication between you, the intellectual property owner, and the manufacturer.
9 Questions to Ask a Potential Manufacturer
An in-person meeting with a manufacturer can be daunting, particularly if it's your first time trying to get your product made at scale. When approaching a potential manufacturer, consider asking questions like:
Is this prototype scalable?
How quickly can you make this product?
What are your payment terms?
Can we negotiate?
Can you make every part of this product at the same rate?
What is the minimum amount of product I can order at once?
What will my total production costs be?
What happens if you don't ship me my final products on time?
Are there any circumstances that might cause this manufacturing price to change?
These questions might not cover every possible contingency, but if the manufacturer can answer to your satisfaction, it's a good sign for the future of your working relationship.
Want to Learn More About Business?
Think Like a Pro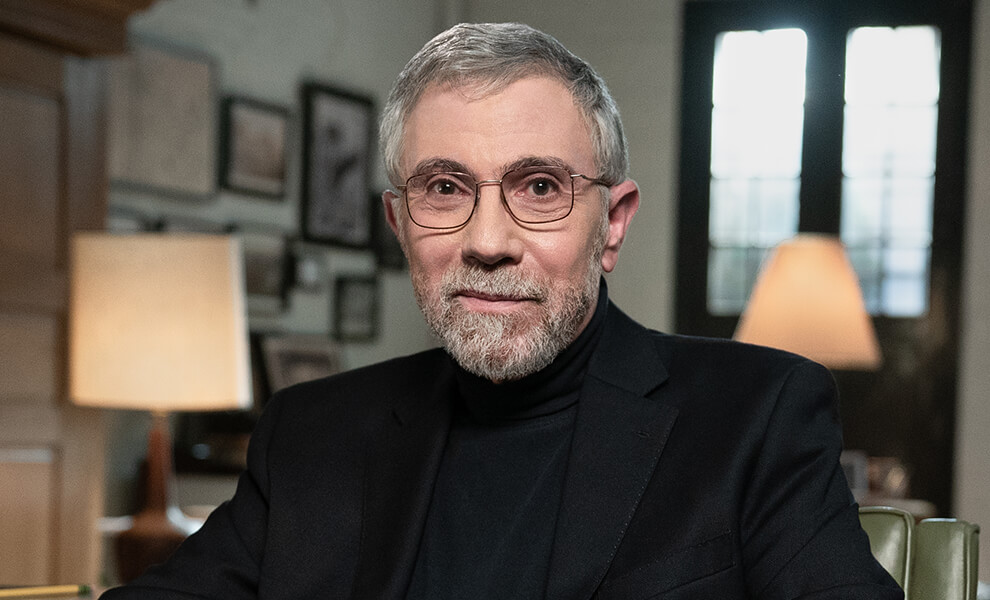 Nobel Prize-winning economist Paul Krugman teaches you the economic theories that drive history, policy, and help explain the world around you.
View Class
Get the MasterClass All-Access Pass for exclusive access to video lessons taught by business luminaries, including Sara Blakely, Chris Voss, Robin Roberts, Bob Iger, Howard Schultz, Anna Wintour, and more.