---
A Brief Introduction to Annie Leibovitz
Annie Leibovitz is one of the world's most esteemed photographers. Annie became Rolling Stone's chief photographer in 1973, and ten years later, when she joined the staff of the revived Vanity Fair, she began developing a large body of work that expanded her collective portrait of contemporary life. Several collections of her work have been published and exhibitions of her photographs have appeared at museums and galleries all over the world.
Annie has spent her life honing the craft of photography—here are some photography quotes from her, all straight from her MasterClass.
Annie Leibovitz on Portrait Photography
"In portraiture, you have so much leeway, so much latitude. You can be conceptual. You can be abstract. You can tell a story. You can be journalistic if you want. You have so many options available in portraiture, and you're not confined to one idea."
Annie Leibovitz on Simplicity
"I like going somewhere with one small battery-powered light source, and maybe some bounce boards and an umbrella in case you don't have a choice about how bright the sun is. When you start to build up too much equipment, you're just dead. You can't move. You can't pivot. You can't change your mind."
Annie Leibovitz on Tradition and Change
"My experience of learning in the darkroom with black-and-white film had limitations that were helpful. There were fewer choices. When digital came along, I didn't jump into it. But it was obvious that this is what was going to be. If you do this for a long time, everything changes."
Annie Leibovitz on Persistence
"You just have to work and not give up during the miserable times. It's actually rewarding to keep doing it when you think you can't do it anymore. It only gets more interesting. I can't tell you how important it is to express yourself and then take your own feelings and express what's going on in this world."
Learn More
Think Like a Pro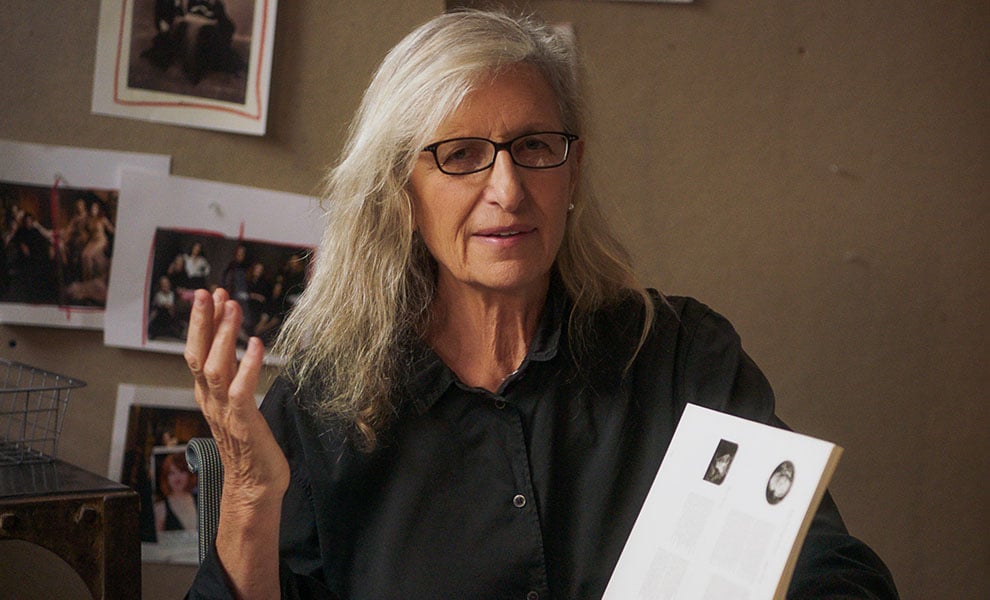 Annie brings you into her studio and onto her shoots to teach you everything she knows about portraiture and telling stories through images.
View Class
Become a better photographer with the MasterClass All-Access Pass. Gain access to exclusive video lessons taught by photography masters, including Annie Leibovitz, Jimmy Chin, and more.