---
What Is a Business Incubator?
A business incubator is a program that supports early-stage startup companies to expedite profitability and success. Incubators provide startups with valuable resources such as free office space, equipment, mentorship, a collaborative community, and networking opportunities with potential funding sources, like angel investors and venture capitalists. Business incubators focus on brand-new businesses that still need to develop a product idea and business model.
Many types of companies and organizations sponsor startup incubator programs, including universities, non-profit organizations, for-profit development corporations, government-run economic development organizations, and venture capital firms.To submit to a business incubator, you'll need to go through an application process that typically involves meeting the incubator's specific criteria and submitting a viable business plan.
Business Incubator vs. Startup Accelerator: What's the Difference?
Business incubators and startup accelerators both offer early-stage companies support and mentoring throughout the entrepreneurship process, but there are key differences between these business development models.
Stage of the venture: The biggest difference between accelerators and incubators is the stage of the venture. Incubators focus on early-phase startups that are in the product development phase and do not have a developed business model. Accelerators focus on speeding up the growth of existing companies that already have a minimum viable product (MVP) in the hands of early adopters with an established product-market fit.
Seed funding: Incubators do not typically invest capital into ventures, but they may ask for an equity stake in exchange for the valuable resources they're providing. It's standard practice for accelerators to provide ventures with a seed investment in exchange for an equity stake in the company.
Program timeline: As the name implies, business incubators typically develop their ventures on a slower timeline. Their goal is to incubate a business idea as long as needed to build a successful company, and that incubation period may take one to two years. Conversely, accelerators run more like a startup boot camp and tend to have a set time frame of only three to six months.
4 Types of Resources Provided by Business Incubators
A business incubator provides resources to early-stage companies to cut costs, encourage innovation, and grow the company at a faster rate. Examples of common resources provided by incubator programs include:
Work space: Many incubators provide access to free or heavily discounted office space to help businesses cut overhead costs.
Startup services: Incubators may offer access to accounting, legal, manufacturing, marketing, or computer software services to ensure the business can launch.
Mentorship: Incubator programs typically have a team of experienced executives willing to mentor the startups through the entrepreneurship process. This network of mentors share advice and knowledge to their first-time entrepreneurs, which helps to minimize costly errors and streamlines growth.
Training: Incubators can provide training in specific areas like presentation skills, IP management, regulatory compliance, developing a sales process, and setting a positive workplace culture.
4 Benefits of Business Incubators
Joining an incubator can help to boost a company's growth and morale. Consider these four benefits:
A collaborative community: Free coworking spaces provide an opportunity to be surrounded by other startup companies. This type of shared working environment encourages creativity, positive work habits, and offers the ability to bounce ideas off of other innovators.
Reduced expenses: Participants in incubators typically save a considerable amount of money on common overhead expenses such as rent, utilities, office supplies, legal expenses, and equipment maintenance.
Education: Between access to experienced mentors and specific training in areas essential for business success, incubators give their startup companies all the tools needed to learn the ropes as they develop.
Networking with investors: Incubators typically have a network of angel investors and venture capitalists who can fund promising companies. Plus, the fact that a company has been accepted into an incubator program makes it more credible to other outsider investors.
3 Downsides of Incubator Programs
Think Like a Pro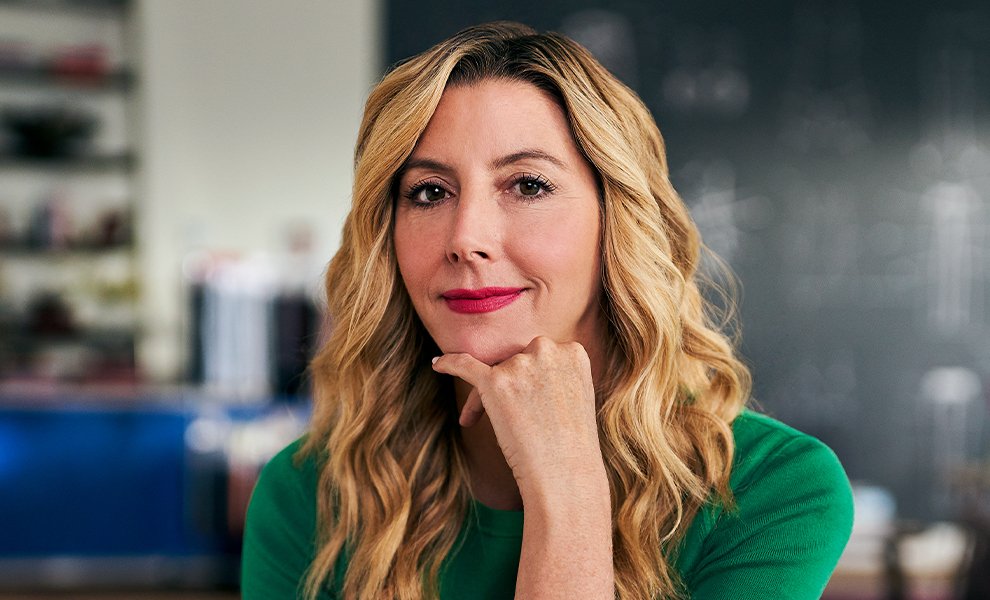 Spanx founder Sara Blakely teaches you bootstrapping tactics and her approach to inventing, selling, and marketing products that consumers love.
View Class
On the surface, a business incubator may seem like a dream scenario, but it's important to know that there are some downsides to this development program method.
Low acceptance rate: A large number of startups apply to join the best incubator programs, so the application pool is competitive. The application process is selective and typically requires a great deal of work for potentially no reward.
Loss of equity: Some incubators view their startup companies as an investment and might take an equity stake in their ventures. This is not standard practice for incubators as it is for startup accelerator programs, but it can happen.
Less independence: You may have started a business because you wanted to be your own boss, but when you join an incubator, you're not completely in charge anymore. You'll need to communicate your status to the program's executives and take their input into account. In addition, some incubators may require that you go through specific types of business training.
How to Choose a Business Incubator in 4 Steps
Devote as much thought and care to researching a business incubation program as you would to any big financial decision. When analyzing whether an incubator is a right fit, use the following evaluation points:
Success history: Research the businesses in their program to see if they have flourished with the incubator's help. Contact entrepreneurs who graduated from the incubator to get feedback on their experience.
Equity requirement: If the incubator requires an equity stake, ask yourself if you're willing to give up the required percentage of your company. Weigh that partial loss of ownership against the potential gains of participating in the program.
The network of mentors: Research the mentors who would help guide you if you get accepted into the program to see if they're people you admire and would want to learn from.
Areas of expertise: Make sure that the incubator has the right resources to fulfill your needs and has ample experience building businesses similar to your own.
Want to Learn More About Business?
Get the MasterClass Annual Membership for exclusive access to video lessons taught by business luminaries, including Sara Blakely, Chris Voss, Robin Roberts, Bob Iger, Howard Schultz, Anna Wintour, and more.