---
Tip 1: Keep a Visual Production Schedule.
Danny's method of organizing time involves what he calls his "big board," a simple wall chart outlining how many days are in a score's production schedule. A countdown shows how many days are left, and a count up keeps track of the date. Cues identified from the spotting session (a meeting where the director and composer watch the film and discuss the director's vision for the music) are included on the board, along with their cue number and length.
As Danny finishes cues, he crosses off each one on the board and looks ahead on the schedule to measure the remaining days against how many minutes of music he has left to write. This lets him make allowances for the complexity of upcoming cues that will take a lot of time to write, while helping him monitor how much music he is generating per day.
Tip 2: Learn to Use a Digital Audio Workstation.
Virtually any film scoring project will have a digital component. Since you'll almost always have to create demos of your score and audition cues for the filmmakers, a digital audio workstation (DAW) will be your primary tool for composition. Pro Tools and Logic Pro have been industry-standard DAWs for a number of years, but there are other options including Studio One, Steinberg Cubase Studio, FL Studio, and Danny's preferred Mac-based Mark of the Unicorn (MOTU) Digital Performer.
DAWs have many plugins and special features to help you organize and manage your workflow. For example, Digital Performer allows you to create multiple variations of complex musical material, track changes, and copy/paste sections of MIDI notes to increase your productivity. Digital Performer also has the advantage of keeping the elements you're working with in front of you constantly for easy reference and access: multiple sequences, songs, and variations of complete music cues (collectively referred to as sequence chunks). Each sequence chunk has its own tracklist, start time, conductor track, and mixer, which allows you to see multiple versions of your cues in one file. You can also add notes to keep track of the differences between them.
Tip 3: Find a Reliable Crew to Help.
In terms of crew, Danny says, "In my own recording studio, I keep a very small crew of people that I work with. I like to keep things as simple as possible." Here's a breakdown of two hires you may need to make depending on the scope of your project:
Orchestrator. An orchestrator gets into the weeds of composition and prepares it to be performed by live players. With an ear toward creating the best overall sound, they focus on making the music playable by humans as opposed to digital performers. If Danny has written a divisi—something where, say, the violins play two different parts—the orchestrator will determine exactly how the music will be divided, whether it's simply between first and second violins or a more unusual arrangement.
Music editors. Music editors keep track of how a movie itself is being edited after the spotting session between the director and composer, since it is likely that a movie will continue to evolve well after it is spotted. A music editor keeps the composer updated on things like how the cutting is affecting cues, how many bars of music are changing, and if new shots or scenes are being added.
Tip 4: Stay Flexible.
Music scoring happens around the middle of a film's post-production process. You'll typically begin scoring after the film editor is well into their work, the actors have recorded automatic dialogue replacement (ADR), and the foley artists—people who work in sound design to reproduce mundane sounds that were lost during filming, like footsteps—have recorded effects.
However, editorial changes may still be made to a film after you finish up your score. In many cases, your music editor may be able to stretch the material to fit so that you don't need to rewrite parts of the score or write a new intro or other segments entirely. In other cases, a major re-editing of sequences often calls for new music to be written and recorded—and when that happens, it will be up to you to keep an open mind, stay flexible, and adjust your schedule to update the score in time.
Want to Learn More About Music Composition?
Think Like a Pro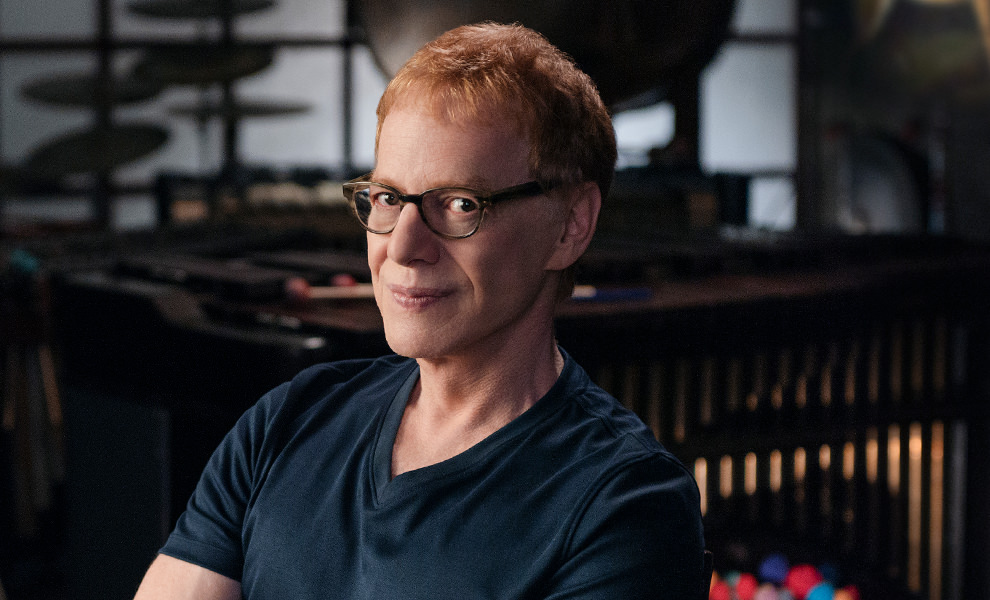 Oscar-nominated composer Danny Elfman teaches you his eclectic creative process and his approach to elevating a story with sound.
View Class
Whether you're an aspiring film composer or simply want to learn more about musical composition, navigating the complex world of music and film can be daunting. No one knows this better than versatile and accomplished film composer Danny Elfman. Danny has scored over 100 films ranging from The Nightmare Before Christmas to Good Will Hunting. In Danny Elfman's MasterClass on music for film, the four-time Oscar nominee shares his approach to writing feature scores, working with directors, and identifying themes and melodies.
Want to become a better composer? The MasterClass Annual Membership provides exclusive video lessons from master composers, including, Danny Elfman, Hans Zimmer, Itzhak Perlman, Herbie Hancock, and more.