---
What Is Emo Music?
Emo music is a subgenre of punk rock, indie rock, and alternative rock music defined by its heavy emotional expression. Emo is part of the post-hardcore band scene, with artists delving into songs with more substance and feeling. Emo is a shortening of the word "emocore"—a contraction of the words "emotional" and "hardcore"—two terms used to characterize this particular type of music. Popular emo bands include My Chemical Romance, From First to Last, Fall Out Boy, Jawbreaker, and Dashboard Confessional.
A Brief History of Emo Music
Emo music originated in the 1980s as an offshoot of the post-hardcore movement, rising over the decades to become one of the most popular music genres for a new generation of rock music fans.
The 1980s: The first wave of emo music originated in Washington, D.C., in the mid-1980s during the Revolution Summer movement, where musicians tried to break away from the usual sound of the post-hardcore punk band scenes. Guy Picciotto, guitarist and vocalist for the rock band Rites of Spring (and later Fugazi, with frontman Ian MacKaye), moved away from the harder material of the punk scene and instead focused on pain, loss, relationship failures, misanthropy, and other heavily emotional or expressive subject matter.
The 1990s: Later, during the 1990s, the second wave of emo music hit the west coast, and the emo scene spread out from there, taking hold in the midwest. Some influences for the emo scene of the late '90s included Sunny Day Real Estate, Jawbreaker, and Weezer. This display of suffering and sentimentality resonated with young teen audiences of the time, driving the popularity of this kind of music over the years, spawning many different variations of the genre as a whole.
The 2000s: Emo music would eventually transcend the hardcore scene and take on a more radio-friendly sound during its third wave, breaking into the mainstream with the success of bands like Jimmy Eat World, My Chemical Romance, and Fall Out Boy. The music scene would also experience an emo revival around the late 2000s, which drew inspiration from earlier waves of emo music rather than the more modernized power-pop sound.
What Does Emo Music Sound Like?
In general, emo music sounds like a blend of grunge, goth, and alternative rock music. However, the music genre has many derivatives with different sounds, including:
Screamo is more aggressive: Screamo is an aggressive emo variation that emphasizes aggressively sung lyrics, notably heard in bands like The Used and Senses Fail.
Emo pop-punk is lighter: Emo pop is one of the most popular emo derivatives that features soaring vocals and upbeat songs with melancholy lyrics. My Chemical Romance is the most notable of this genre, led by the lyrics and theatrical performance of lead singer Gerard Way. The earlier sounds of Paramore, led by soaring vocals from frontwoman Hayley Williams, also encompassed the sound of emo pop-punk.
Emo rap fuses hip-hop beats and emo lyrics: Kid Cudi, Lil Peep, and Lil Tracy are artists who have fused the sound of emo and rap to create emo rap. This emo derivative fuses hip-hop beats over emo lyrics that deal with mental health issues, isolation, and heartbreak.

What Are the Characteristics of Emo Music?
Emo music may contain different song structures or sound differently depending on which band is playing it, but there are a few common characteristics most emo songs share:
Angsty: Many emo songs are steeped in emotional rawness and turmoil. The melodies and words are charged with feelings and expression, often portraying feelings of dread, heartbreak, anxiety, or worry.
Sensitive: Despite the emotionally charged lyrics and sound, there is sometimes an underlying tenderness to offset the song's tumultuousness. Emo music is the sharing of emotional truth, but the artist tries to convey a softness beneath the anger or pain.
Dissonant: Emo music has an unrefined rawness. There's a roughness to the sound and volume of the melodies, riffs, and instruments used, creating less neatly put together audio, which can elicit an unsettled, disturbed, or depressed feeling.
12 Popular Emo Bands
Think Like a Pro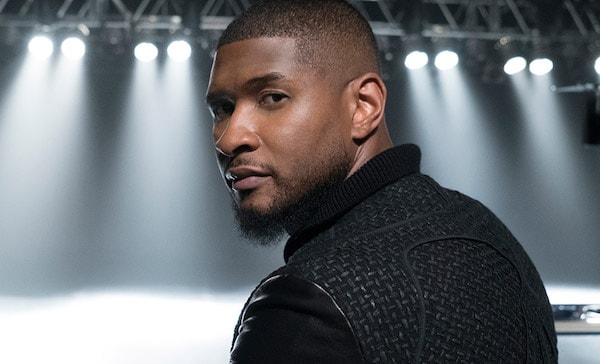 In his first ever online class, Usher teaches you his personal techniques to captivate audiences across 16 video lessons.
View Class
Emo bands come in a variety of styles and sounds. Some lean more towards a pop-punk sound, while others maintain a more stoic, heavy feel. A few different types of emo bands over the years include:
My Chemical Romance: Frontman Gerard Way formed the New Jersey band shortly after witnessing the World Trade Center towers fall following the terrorist attacks on September 11, 2001. He recruited guitarist Ray Toro and Gerard's younger brother, Mikey Way, along with Pencey Prep guitarist and vocalist Frank Iero. Some of the band's biggest hits include "Welcome to the Black Parade," "I'm Not Okay," and "Famous Last Words."
Dashboard Confessional: Created by singer-songwriter Chris Carrabba in Boca Raton, Florida in 2000, Dashboard Confessional started as a solo side project from another band he was in at the time. Over the years, new members joined the lineup, contributing to some of their biggest hits, including "Screaming Infidelities," "Vindicated," and "Hands Down."
Jawbreaker: Jawbreaker was formed in Santa Monica, California, in 1986 by founding members Blake Schwarzenbach, Adam Pfahler, and Chris Bauermeister. Some of their most popular songs include "Condition Oakland," "Kiss the Bottle," and "Jet Black."
Fall Out Boy: Formed in a suburb of Chicago by lead guitarist Joe Trohman and bassist Pete Wentz, Fall Out Boy emerged onto the scene in 2001, with lead vocalist and rhythm guitarist Patrick Stump, along with drummer Andy Hurley. Their biggest hits include "Dance, Dance," "Sugar, We're Going Down, "This Ain't a Scene, It's an Arms Race," and "Thnks fr th Mmrs."
Jimmy Eat World: Jimmy Eat World was formed in Mesa, Arizona, in 1993 when frontman Jim Adkins and drummer Zach Lind joined guitarist Tom Linton and bassist Mitch Porter to make music. Some of their biggest hits include "The Middle," "Sweetness," and "Pain."
American Football: American Football was formed in 1997 in Urbana, Illinois, by bassist and singer Mike Kinsella, drummer and trumpet player Steve Lamos, and guitar player Steve Holmes. They only lasted until 2000 before disbanding, but later reunited in 2014 to play their emo math rock blend. Their more popular songs include "Uncomfortably Numb," featuring Hayley Williams, "Stay Home," and "Born to Lose."

Saves the Day: Saves the Day hails from Princeton, New Jersey, and was formed in 1997 by vocalist Chris Conley and drummer Bryan Newman. The lineup would continue to evolve as the band grew in popularity. Some of their bigger hits include "Stay What You Are" and "In Reverie."
At the Drive-In: This band was founded in El Paso, Texas, in 1994 by guitarist Jim Ward, bassist Kenny Hopper, and guitarist Jarrett Wrenn. Some of their more popular songs include "One Armed Scissor" and "Arcarsenal."
Panic! At the Disco: Considered more of an emo-pop band, Panic! At the Disco's original members were childhood friends Brendon Urie, Ryan Ross, Brent Wilson, and Spencer Smith. Started in 2004 in Las Vegas, Nevada, two of their biggest hits are "Lying Is the Most Fun a Girl Can Have Without Taking Her Clothes Off" and "I Write Sins Not Tragedies."
Taking Back Sunday: Beginning in Long Island, New York in 1999, Taking Back Sunday was formed by guitarists Eddie Reyes and Jesse Lacey, eventually adding bassist John Nolan and vocalist Antonio Longo, who was later replaced by Adam Lazzara. Their big hits include "Cute Without the 'E'" and "MakeDamnSure."
Paramore: Formed in Franklin, Tennessee, in 2004, the founding members include brothers Josh and Zac Farro, Jeremy Davis, and a then only 14-year old Hayley Williams. "Misery Business," "Ain't it Fun," and "That's What You Get."
The Used: The Used was formed in 2001 in Orem, Utah, by original members Branden Steineckert, Jeph Howard, Bert McCracken, and Quinn Allman. Some of their biggest hits come from their self-titled debut album and include tracks like "The Taste of Ink" and "Buried Myself Alive."
Want to Learn More About Music?
Become a better musician with the MasterClass Annual Membership. Gain access to exclusive video lessons taught by musical masters, including St. Vincent, Sheila E., Timbaland, Itzhak Perlman, Christina Aguilera, Tom Morello, and more.