---
What Are Floor Plans?
A floor plan is a 2D graph drawing that shows the basic layout of a property in scale from an aerial view. The drawing shows the relationship between rooms and how people will move through them. Floor plans show how different design elements may look in a space or point to any potential flaws in the design, ultimately serving as the starting point before drafting actual blueprints for the building.
What Is the Purpose of a Floor Plan?
There are many good reasons to draw floor plans before starting a construction project:
They turn concepts into tangible form. Floor plans are architectural drawings that give you a bird's eye view of the dimension lines, measurements, and spatial relationships between objects and fixtures. They give the builder or designer something physical to look at and serve as the initial blueprint for your design project.
They make planning easier to adjust. Floor plan designs let you see what's possible in the space you have. If the master suite's design in your dream home isn't going to work, a floor plan can help you discover the issue early in the design process, allowing you to make the necessary adjustments.
They can save resources. Creating a floor plan communicates your design ideas clearly, and can help you save time and money when purchasing materials or hiring workers. The more details you include in your plans, the more efficient the building process will be.
They can help establish the big picture. If you're a real estate agent or someone looking to buy a home, a floor plan can help you envision a potential space for what it is and what it can become.
What Should Floor Plans Include?
Whether you're creating home building plans or conceptualizing the ideal workspace, floor plan drawings should include more than just the room size. Floor plans typically feature:
All of your living and working spaces. Your home building plans should indicate the location and setup of bedrooms, hallways, bathrooms, the kitchen, and the garage and/or basement.
All of your room layouts. Floor plans should show all room layouts and areas per floor, such as where the breakfast nook will go in your kitchen, or how the hallways and staircases will connect individual rooms. Room layout can help you get a better idea of the "flow" of the house.

Doors and windows. Your floor plan should indicate the location of doorways and other entryways, where major furniture like couches will sit, the height and width of your windows and the directions they'll face, and the height of width of your doors plus where the doors will sit upon opening.
Room features. In addition to the layout of the rooms and spaces, a floor plan can also help you plot out the space you'll need for built-in appliances like ovens and refrigerators, and where the washer and dryer will go in the laundry room. If you're planning on including interior features like a fireplace or mudroom, you'll need to indicate it on the floor plan layout. A floor plan should depict the use of each room and any fixtures that go along with it.
4 Types of Floor Plans
Think Like a Pro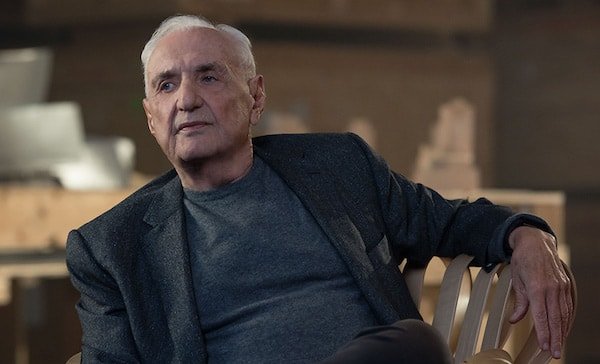 In 17 lessons, Frank teaches his unconventional philosophy on architecture, design, and art.
View Class
There are a few types of house plans available depending on the type of home you're building or remodeling, such as:
Ranch-style. A ranch-style floor plan is usually for one-story homes. The bedrooms are often on one side of the home, separate from the general living spaces like the living room, kitchen, and dining room.
Cape cod. Also known as a farm ranch, this floor plan style is for one and a half-story homes. This house plan design is distinct from the ranch-style as it features the master bedroom on the first floor, and the rest of the bedrooms on its next floor. The next floor isn't technically a second story because the half-story has shorter walls and less room than the second story of a traditional two-story house.
Two-story. For a two-story home, most of the bedrooms are featured on the second floor, while all the living spaces are on the first floor. Floor plans with two stories offer more design options like higher ceilings and more significant separation between sleeping and entertaining spaces.
Multi-level. House layouts for split-levels and high ranches offer more architectural design options, like adding a grand foyer or a finished basement. Multi-level floor plans feature short stairs leading to each floor, and can offer a more economical use of your space by stacking the floors, rather than spreading them out.
5 Tips For Measuring Your Space
Accurate floor plans start with precise measurements. For tips on how to measure your space, see below:
Start from the exterior. Start by measuring the exterior walls. You should indicate these measurements outside the floor plan (otherwise, you may confuse them with inner wall measurements). Once you have established the boundaries of the area, work your way in.
Measure the interior walls. Knowing the length of the walls is necessary for all building plans, whether it's for commercial or home design. If measuring an existing space, measure along the baseboard of one wall at a time, from corner to corner, to the nearest quarter of an inch. You'll also need to measure the height of your walls, from floor to ceiling. To calculate the square footage for each room, multiply its length by the width.
Measure the entryways. A thorough floor plan will indicate the length, width, and height measurements of all entries, like a foyer or back entrance.
Measure the windows. Measure the size of the window opening. Measure ceiling to floor, then from both ends to the window's exterior to see how high up on the wall the window will sit. Note which direction the windows face to determine how much sunlight a room will receive. If you plan on adding moldings or trim, record the estimated measurements for those separately.
Measure the doors. Measure the door's height and width, then indicate the direction it will swing (either into or out of the room). Measure the doorways' open arch space and the length between the ends of the wall and the doorframe.
How to Draw a Floor Plan
You can draw 2D floor plans by hand or use 3D design software to map out all the architectural features. Whether you're drawing your floor plan by hand or mapping it out in computer software, the following tips can help create the right floor plan for you:
Choose your area. To start, you'll need to know the type of floor plan you want to create. Is it for a single room or an entire floor layout? If you're doing an entire building, each floor should get its own new plan design.
Know your dimensions. If you're creating a floor plan for an existing building, take accurate measurements of the space. If you're making a floor plan for a building that does not yet exist, you'll need to know the square feet of the entire space you're working with before you draw walls or add features to make sure you have enough room for your ideas.
Start in pencil. If you're drawing a floor plan by hand, keep your markings light and erasable. You can use graph paper to help guide your designs more precisely.
Draw to scale. Draw floor plans to scale to help draft an accurate representation of how the finished design will look. Make sure you properly convert your measurement ratios before drafting your plan.
Mark features with the correct shorthands. Use the correct markings, abbreviations, or symbols for your floor plan. While you can write whatever is most comfortable for you, there are a few common shorthands or images that make it easier for architects and designers to follow along with your plan. For instance, mark your exterior walls with darker, thicker lines than your interior walls. Windows are represented by a set of double lines, while arcs indicate the direction of swinging doors. "WC" stands for "water closet," which shows the location and layout of the bathroom, and "HW" stands for "hot water," which will indicate the location of the water heater.
Include the features. Allot space for furniture layouts like couches and bookshelves and fixtures like phone jacks, HVAC units, wiring, and outlets. Note their location in the room, and how much room they will take up. Including the information can help you figure out if any of your permanent fixtures will block or inhibit other features.
Know which direction the windows face. Natural light is an important consideration for any space. You'll need to know whether your windows are north-, east-, south-, or west-facing because it can make a big difference in how the room looks, and how the colors and designs you choose will look during the day. You can use a compass directional symbol to orient your layout.
Add an elevation. Although it's usually the next step after a floor plan, elevations and floor plans often go hand in hand. While a floor plan offers a bird's eye view of the entire floor, an elevation can get you inside at eye-level, so you can see the front or side view of a room, offering a different perspective of where you can position appliances or built-ins.
Learn More
Get the MasterClass Annual Membership for exclusive access to video lessons taught by masters, including Frank Gehry, Will Wright, Kelly Wearstler, Annie Leibovitz, Ron Finley, and more.