---
What Is French New Wave?
The New Wave (in French, La Nouvelle Vague) is a film movement that rose to popularity in the late 1950s in Paris, France. The movement aimed to give directors full creative control over their work, allowing them to eschew overwrought narrative in favor of improvisational, existential storytelling. French New Wave filmmakers changed both French cinema and the film industry at large, paving the way for modern independent auteur filmmaking.
The French New Wave arose as a direct rejection of the then-popular "Old Hollywood" style of films, which emphasized strong, easy-to-follow narratives produced by big studios that controlled most or all of the creative process.
What Are the Origins of French New Wave?
The French New Wave began with a group of film critics and cinephiles who wrote for Cahiers du cinéma, a famous French film magazine owned by André Bazin. These critics—including Jean-Luc Godard, François Truffaut, and Éric Rohmer—pushed against big film studios controlling the creative process, and wanted full control of their films.
The movement gave birth to "auteur theory," a concept of filmmaking in which the director has full creative control and their artistic identity can be seen in every movie they make. Members of the French New Wave specifically revered directors and screenwriters like Orson Welles and Alfred Hitchcock, who they believed were some of the first auteur filmmakers.
After publishing their ideas, the group of critics decided to begin directing feature films of their own. Since their methods rejected big studios, these directors had to work with very small budgets in order to make their films, which led to many creative techniques—like using natural lighting and sound—that became mainstays of French New Wave cinema.
The 3 Primary Characteristics of French New Wave Cinema
French New Wave films share a number of characteristics:
Rejects the studio. The primary motivation for French New Wave cinema was to wrest creative control from big studios and put it in the hands of film directors. While this change would give directors freedom to explore storytelling that challenged audiences, it also meant that they had to work without the resources that major studios offered, including large budgets, expensive equipment, and contained film sets. As a result, French New Wave directors often shot on location with handheld cameras, using natural lighting and recording sound during takes (rather than dubbing, which was popular at the time).
Departs from strong narrative. While Old Hollywood films were all about immersive, entertaining narratives, French New Wave films wanted to challenge audiences and keep them from becoming complacent while watching. They used many innovative techniques—including jump cuts and actors addressing the audience directly—to remind viewers they were watching a film, and rejected script-based filmmaking in favor of heavy improvisation.
Expresses complex ideas. While Old Hollywood films aimed to entertain, most French New Wave films were about expressing the directors' thoughts or emotions, dealing with difficult, intellectual topics like existentialism and the absurdity of existence. They wanted to encourage their audiences to think both during and after viewing, so the films often featured long takes that allowed audiences' minds to wander and bring their own experiences to the film.
14 Examples of French New Wave Cinema
Some of the most well-known examples of French New Wave cinema include:
The 400 Blows (1959), directed by François Truffaut
Breathless (A bout de souffle) (1960), directed by Jean-Luc Godard
Claire's Knee (1970), directed by Eric Rohmer
Hiroshima mon amour (1959), directed by Alain Resnais
Lift to the Scaffold (1958), directed by Louis Malle
Band of Outsiders (Bande à part) (1964), directed by Jean-Luc Godard
Shoot the Piano Player (1960), directed by François Truffaut
Le beau serge (1958), directed by Claude Chabrol
Vivre sa vie (1962), directed by Jean-Luc Godard
Céline and Julie Go Boating (1974), directed by Jacques Rivette
Lola (1961), directed by Jacques Demy
Last Year at Marienbad (1961), directed by Alain Resnais
Adieu Philippine (1962), directed by Jacques Rozier
Cléo from 5 to 7 (1962), directed by Agnès Varda
Want to Learn More About Film?
Think Like a Pro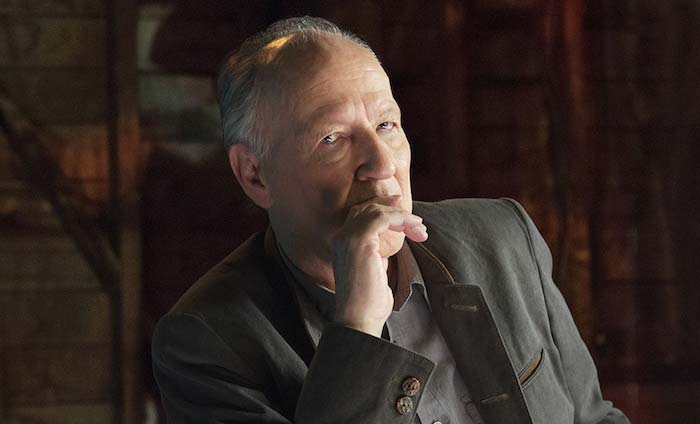 In 6 hours of video lessons, Werner Herzog teaches his uncompromising approach to documentary and feature filmmaking.
View Class
Become a better filmmaker with the MasterClass All-Access Pass. Gain access to exclusive video lessons taught by film masters, including Spike Lee, David Lynch, Shonda Rhimes, Jodie Foster, Martin Scorsese, and more.