---
What Is Frosting?
Frosting is a whipped topping that is placed on cakes and cupcakes. It is usually made by whipping butter and sugar together until it's light and fluffy and can be flavored with vanilla beans and cocoa powder. If you need to cover an entire birthday cake or layer cake, opt for smooth, thick frosting, and use an offset spatula.
What Is Icing?
Icing is a pastry topping made with confectioners' sugar (or powdered sugar) mixed with a liquid, such as milk or cream, lemon juice, or liqueur. Food coloring is added to make colorful, decorative icing, which can be used to decorate frosted cakes. Icing is commonly used to decorate sugar cookies, especially for holiday cookies with colorful decorations. It is also used as the glue to hold gingerbread houses together and to secure candy pieces and decorations to the gingerbread. Use icing for desserts where you want a thin layer of sweetness on top, such as cinnamon rolls, pound cake, or bundt cake.
Frosting vs. Icing: What's the Difference?
The terms are used interchangeably, but frosting is generally thicker and fluffier than icing, which is thinner and tends to set quickly and harden when dry. Icing is generally not spreadable like frosting—it needs to be poured, spooned, or drizzled over baked goods.
3 Types of Icing
Icing is simple to make and to flavor. Some types of icing for cookies and cakes include:
Standard icing: Icing is made by mixing powdered sugar with a liquid such as milk or cream, lemon juice, or liqueur. Add melted butter or vanilla extract for added flavor.
Royal Icing: This type of icing combines meringue or whipped egg whites with powdered sugar and water. Some bakers use meringue powder instead of eggs. Royal icing is most commonly used for cookie decorations.
Fondant: This type of icing is made with sugar, water, butter, and gelatin. You can also use marshmallows as a substitute for gelatin. The mixture has a clay consistency, which enables the baker to sculpt it into elaborate shapes, and it dries and completely hardens. Fondant is used to create intricate designs, such as flowers for wedding cakes.
4 Types of Frosting
Think Like a Pro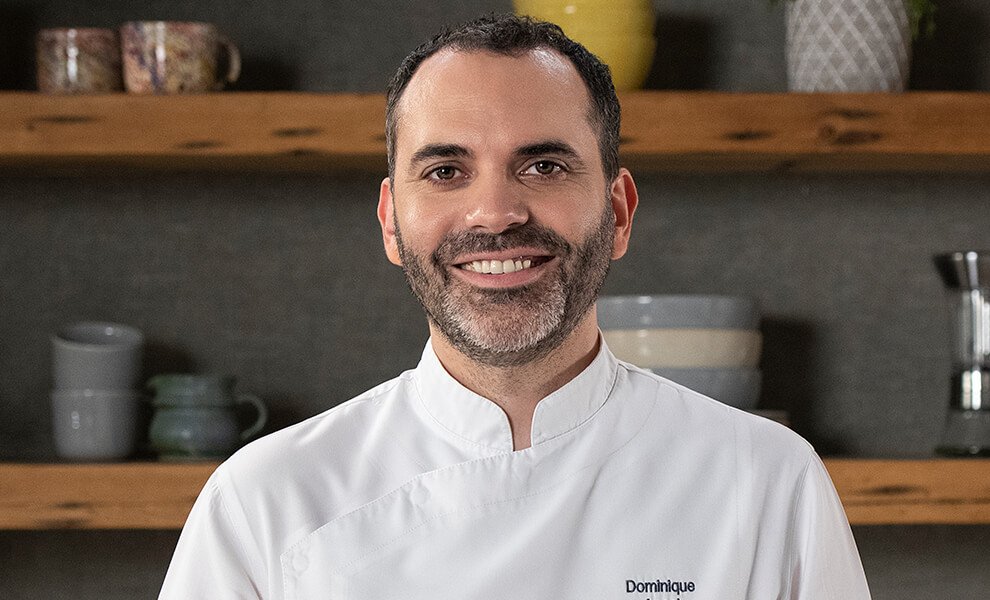 James Beard Award-winning pastry chef Dominique Ansel teaches his essential techniques for making delicious pastries and desserts in his first-ever online class.
View Class
Here are some different types of frostings for cakes, brownies, ice cream, or any other common desserts.
American buttercream: The method for making American buttercream, also known as quick buttercream, involves mixing confectioners' sugar (aka powdered sugar or icing sugar) with butter and sometimes milk or heavy cream—no heat, no eggs. Some pastry chefs don't consider this type of frosting buttercream since it is not very creamy.
Swiss meringue buttercream: Swiss buttercream starts with making a meringue. To make Swiss meringue, you beat egg whites with sugar over hot water and add the butter bit by bit. Swiss meringue buttercream is relatively quick to make and yields impressive results.
Cream cheese frosting: Cream cheese frosting involves whipping room-temperature butter and cream cheese together and adding powdered sugar. This is a common topping for red velvet cake and carrot cake.
Whipped cream frosting: Whipped cream frosting is made by whipping heavy cream until it's fluffy and adding powdered sugar. Whipped cream is not very sweet, so it's commonly used on desserts that are already quite sweet, such as cheesecake or ice cream.
Want to Learn More About Cooking?
Become a better chef with the MasterClass Annual Membership. Gain access to exclusive video lessons taught by culinary masters, including Dominique Ansel, Gabriela Cámara, Chef Thomas Keller, Yotam Ottolenghi, Gordon Ramsay, Alice Waters, and more.