---
What Is a Fundamental Attribution Error?
A fundamental attribution error (also known as the attribution effect or correspondence bias) is a cognitive bias that exclusively links others' behavior to their personal character. Social psychologists like Lee Ross and Daniel Gilbert have argued that this bias ignores the impact of situational factors on behavior, instead ascribing the actions of others to purely dispositional factors (such as personality traits or character).
Why It's Important to Understand Fundamental Attribution Error
Understanding the fundamental attribution error is important because research shows that everyday human behavior is heavily influenced by external factors, yet when evaluating others' behavior, you may wrongly perceive their actions as stemming from internal factors.
Social psychologists Edward E. Jones and Victor Harris observed this tendency in a classic experiment where subjects seemed fundamentally unable to distinguish between people's outward behavior and their personal characteristics. The work of Jones and Harris, as well as other experimental social psychology, indicates that situational influences might be a more powerful factor in someone else's behavior than their own disposition. Understanding this can help you more fairly assess the reasons others act the way they do.
3 Examples of Fundamental Attribution Error
Everyday people make fundamental attribution errors about strangers. They do this by judging character and overlooking situational attributions in favor of dispositional attributions. Here are three ways that people judge others and make fundamental attribution errors.
Victim blaming: This type of fundamental attribution error places the fault for a crime on the victim, blaming them for a moral deficiency that provoked the offender in some way. When bad fate befalls another person, you may have the instinct to victim blame. Phrases like "he had it coming" or "she asked for this" make a dispositional inference that assumes someone's fate is inherently tied to their character. This attribution error is sometimes described as the "just-world fallacy."
Ignoring cultural differences: Culture shapes behavior in ways that can be hard to perceive. The differences between an individualistic culture and a collectivistic culture, for instance, can sway a person's behavior far more than their individual nature.
Assuming intent: By making an assumption about someone else's intentions, you can create an inaccurate narrative about why they act the way they do. Failing to give someone the benefit of the doubt can lead you to misattribute the real impetus behind their actions.
How to Avoid Fundamental Attribution Error
Think Like a Pro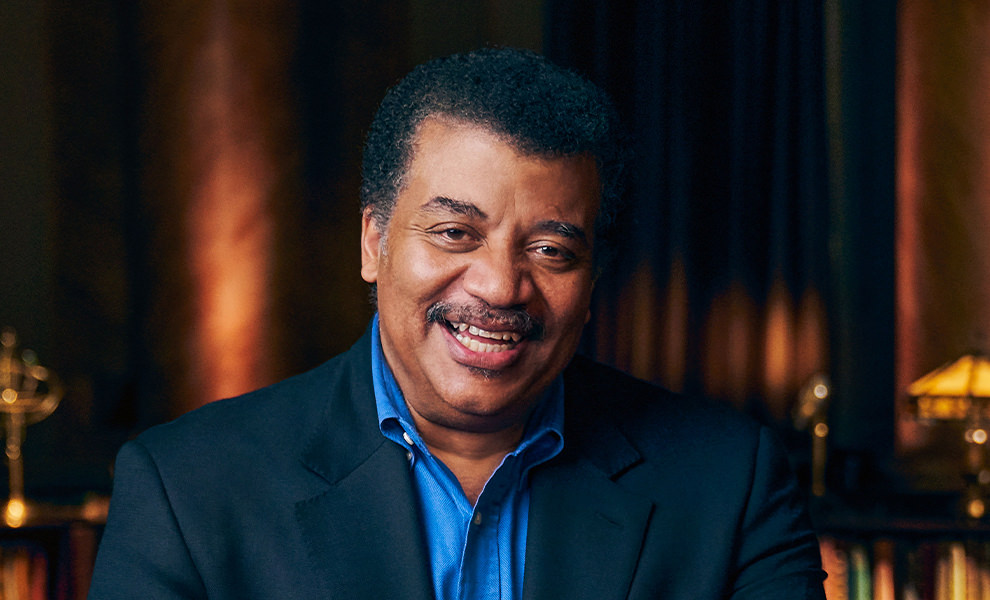 Renowned astrophysicist Neil deGrasse Tyson teaches you how to find objective truths and shares his tools for communicating what you discover.
View Class
Fundamental attribution errors are common, but they are also possible to avoid.
Practice self-awareness: The people you observe are human beings like you. You know your own behavior often has as much to do with situational factors as with your personal character. The same is true of other people in your life, so when someone does something that upsets you, put yourself in their shoes to understand why they may have acted as they did.
Focus on objective facts: When evaluating someone's individual achievements or failings, focus on the factual situational information you have in front of you. If you start making assumptions about why something happened, you run the risk of incorrectly describing another person's motives or character.
Beware of self-serving bias: Sometimes when you have a theory, your mind finds a way to skew all observations to validate that theory. Thus, if you are convinced that someone is a bad person, your mind can make causal attributions that insist that everything that person does reflects their bad character. Take care to not let preexisting bias tint the objective reality playing out right in front of you.
Learn More
Get the MasterClass Annual Membership for exclusive access to video lessons taught by business and science luminaries, including Neil deGrasse Tyson, Chris Hadfield, Jane Goodall, and more.