---
What Is a Bungalow?
A bungalow is a small cottage-type home, usually built as a one-story dwelling without stairs. Bungalows typically feature sloped roofs, open floor plans, large front windows, and broad front porches. Depending on the style, bungalows can feature more than one story. The Arts and Crafts movement ushered the American-style bungalow into prominence during the early twentieth century, and variations of this style continue to be sought-after by homeowners around the world.
What Is the History of Bungalows?
The modern bungalow was adapted from the single-story huts that were commonplace in India during the nineteenth century. The first version of the modern bungalow was built in Bengal for English officers during the British colonial occupation of India. Occupying English officers hired laborers from the region to build small, economical single-story houses in the Bangla (or Bangala) style, a Hindustani word that means "belonging to Bengal." The bungalows were crafted low to the ground with wide, sheltered porches to shade inhabitants from the hot sun.
In the early 1900s, the bungalow became the dominant architectural style in the United States. Bungalows would rise in popularity for the next three decades thanks to the influences of the American Arts and Crafts movement, which favored a more simplistic aesthetic than the eclectic Victorian-style of the British Arts and Crafts movement.
What Are the Characteristics of Bungalows?
While specific types of bungalow architecture may differ slightly in their aesthetic, traditional American Craftsman bungalow-style houses have an array of distinctive characteristics, such as:
Small size. A bungalow home is usually a small single-story house. However, a second story (or a half-story) may be built on top of its sloping roof. The bedrooms are often located on the ground floor, with the living room at the center of the layout.
Balance. The front of a bungalow doesn't have to be symmetrical, but it often presents balanced proportions. The porch of a classic Craftsman bungalow is typically unenclosed and features thick support columns that are usually squared or tapered.
Open floor plans. Bungalows typically feature small square footage and minimal storage space. Bungalow-style housing plans often feature rooms that connect directly to each other, rather than hallways.
Large front porch with eaves. One of the most distinctive features of the bungalow is the veranda, which is typically covered by a steeply-pitched roof.
Plenty of windows. Traditional bungalows will usually feature double-hung or single-hung windows. However, modern Craftsman-style bungalows may include casement windows or a large bay window.
5 Types of Bungalows
Think Like a Pro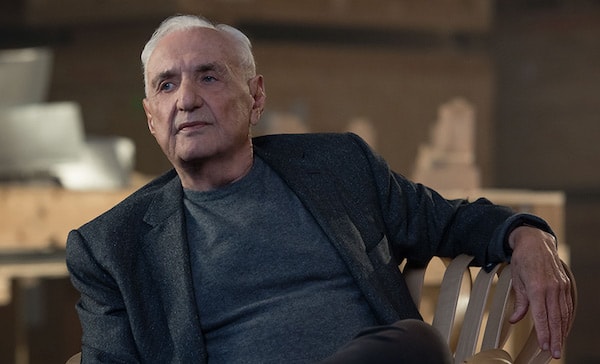 In 17 lessons, Frank teaches his unconventional philosophy on architecture, design, and art.
View Class
While the Craftsman bungalow (also known as the American bungalow) refers to the classic bungalow style, there are a variety of different bungalow housing structures that any homeowner can buy or build, such as:
California: California bungalow design uses stucco and wood, often with shingle siding. This one-story bungalow-style features a sloping roof, a sizable porch with overhanging eaves, and an open floor plan. Builders do not typically use bricks to construct this housing style. Stucco and wood are the preferred building materials, often with shingle siding. Architects Charles Sumner Greene and Henry Mathis Greene pioneered the California bungalow-style homes to suit Southern California's climate.
Chicago: Brick-built Chicago bungalows usually feature one-and-a-half stories above a basement, with stairs leading up to the porch from the street level. Chicago bungalows may feature dormer windows and an enclosed front room, while the stairway entrance is located on the side of the house. This housing style is rectangular and usually features a full-size basement.
Mission: With broad, overhanging eaves and exposed rafters, a Mission-style bungalow has a hipped or gabled-type roof. They may also feature smooth stucco or plastic siding and a Spanish-style tiled roof.
Tudor: Seemingly contradictory to the bungalow theme, the Tudor-style bungalow features more intricate design work, such as elaborate chimneys, detailed doorways, and wall cladding. Tudor bungalows have steep-pitched, gabled roofs, and tall, narrow windows with half-timbering. Tudor bungalows blend medieval architectural design with the simple layout of a standard bungalow.
Prairie: Developed by a group of Chicago architects known as the Prairie School (including member Frank Lloyd Wright), this style has piers to support the porch roof, flat chimneys, contrasting wall materials, and Prairie-style windows. The interior may feature ceiling beams and horizontal woodwork.
What Are the Benefits of Living in a Bungalow?
The bungalow-style housing may be cozy, but it comes with many benefits:
They're suitable for mobility. Since bungalows often don't have stairs, they offer ease of mobility for people with limited movement. The stairless design is also beneficial for homeowners with younger children who want to avoid any staircase-related accidents.
Easier routine maintenance. Bungalow roofs are lower to the ground, making them more easily accessible for cleaning out gutters and other architectural renovations.
They can offer more privacy. Bungalows are often built in large lots in suburban neighborhoods. This additional spacing provides homeowners with considerably more privacy than stacked city dwellings. Many bungalow owners place shrubbery and other foliage around the low-set property to enhance privacy.
What Are the Disadvantages of Living in a Bungalow?
While bungalows have many advantages, they also have a few downsides, such as:
There's not enough room separation. Since all of the rooms are located on the same floor, creating a separation between the living spaces and the bedrooms can be challenging. With its low roof and narrow interior walls, sound travels quickly throughout this type of housing. Dealing with increased noise levels can be difficult for families with young children or inhabitants with opposing schedules.
Lack of security. Bungalows are low-rise dwellings, which means the windows are easily accessible. This lack of security can be a significant concern for some inhabitants, especially in the summertime, when many leave their windows open for ventilation.
Size can be an issue. Homeowners who plan to extend their families may need more rooms and a larger living area than a conventional bungalow can provide.
Learn More
Get the MasterClass Annual Membership for exclusive access to video lessons taught by masters, including Frank Gehry, Will Wright, Annie Leibovitz, Kelly Wearstler, Ron Finley, and more.