---
What Is Comedic Timing?
Comedic timing, or comic timing, is the use of pacing and rhythm to heighten the comedic effect of a joke. Timing is an essential element of humor because the pace at which you tell a joke can drastically increase its impact or even change its meaning. There are a few ways that comedic timing manifests:
How you pace a line. Pacing is an important part of comic timing. Pacing refers to how quickly or slowly you speak and where you take pauses (known as "beats" in the stand-up world). Many comedians use a "pregnant pause"—a few moments of silence that either comes before a punchline or even serves as the punchline itself—to enhance a joke. A comic can also incorporate facial expressions and body language into a pregnant pause to heighten the humor.
How long you pause after a punchline. The pause before the punchline is just as crucial as the pacing of the joke. You want to allow the audience's laughter to continue for a few moments before you start talking again—otherwise, the audience won't hear the set-up for your next joke. On the other hand, you don't want the laughter to completely die down before you start speaking, because it can create an awkward silence that will spoil the mood.
The rhythm between two actors. When there are two comic actors joking back and forth, each actor needs to allot time for the other party's joke to land. This rhythm is perfected through rehearsal and building a rapport with their fellow actors. Whether the lines are off the cuff or from a script, the rhythm of a joke's delivery needs to be just right to maximize laughs.
A Brief History of Comedic Timing
Comedic timing has been employed on the stage from as far back as Ancient Greece when the playwright Aristophanes would write pauses into his dialogue to allow time for the audience to laugh. Other early playwrights, including William Shakespeare and George Bernard Shaw, employed pausing, quick interjections, and other timing devices to elicit laughter.
In the twentieth century, timing became essential to every comedy medium, from film to TV shows to stand-up. Performers including Charlie Chaplin, Jack Benny, Johnny Carson, and George Carlin were revered for their "comedic timing"—in which what they were saying (or doing, in Chaplin's case) was less important than how they were saying it.
Why Is Comedic Timing Important?
Great timing is essential to good performances because:
It allows listeners to create expectations. Comedy is all about introducing an expectation and then subverting it. Think about the classic joke, "I just flew into town—boy, are my arms tired." The joke hinges on the audience's expectation that "flying" means "coming in on an airplane." When you expertly subvert the punchline's expectations, the audience usually laughs. By pacing a joke in a specific way—for instance, speaking slowly and pausing just long enough before the punchline—you give the audience time to develop their expectations before you surprise them. However, if you speak too slowly or pause for too long, you run the risk of losing their attention or having them figure out the punchline before you say it.
It gives listeners time to laugh. The pause after the punchline provides the audience with time to react before your next joke. This pacing is a vital thing to get right. If you launch into the new joke too quickly, the audience won't hear the setup. If you pause for too long, the audience will get quiet, and it may be harder to recover for the rest of your set.
It can serve as its own punchline. Great comedic timing can take a mediocre joke and turn it into comedy gold—by letting the pacing be a part of the punchline. For instance, comedian Jack Benny, who many refer to as the master of comedic timing, would spend a lot of his routine waiting for a beat or turning to look directly at the audience—making people laugh without saying a word.
3 Tips for Improving Comedic Timing
Think Like a Pro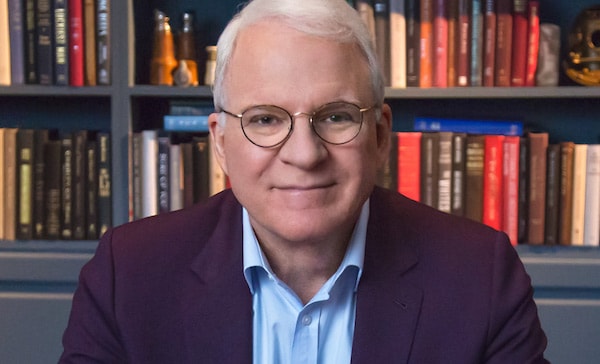 Steve Martin teaches you everything from finding your comedic voice to nailing your act.
View Class
Here are a few tips to help you master great comedy and get the biggest laughs:
Practice with an audience. "Timing is an interaction between you and the audience," says world-class comedian Steve Martin—which means that to develop your sense of timing, you need to practice with people listening. Try out the same joke with different timing on several people—whether it's family members, friends, or the crew members setting up the stage before your stand-up routine—to see what gets the most laughter.
Listen to professional stand-up comedians. When in doubt, pay attention to the pros. Professional comedians (whether stand-up comics or in TV or film) will have a great sense of comedic timing, and it's up to you to listen to how they're delivering their jokes—pauses, pacing, and all.
Don't overthink it. Comedic timing should feel like a natural interaction between you and your listeners—not some scientific formula that tells you exactly when to start talking again. You have a lot of innate timing knowledge inside of you, taken from your day-to-day development of social skills and conversational tricks. Don't overthink it—let your timing be a natural part of you.
Learn More
Get the MasterClass All-Access Pass for exclusive access to video lessons taught by masters, including Steve Martin, Judd Apatow, Stephen Curry, Serena Williams, Simone Biles, Spike Lee, Shonda Rhimes, and more.