---
What Is a Pseudonym?
The definition of a pseudonym (or nom de plume in French) is a fake name used by a writer when writing and publishing their work in order to protect themselves or increase the chance of success. While author pseudonyms are less widely used now, especially in the digital age, there are still a number of reasons why a writer may choose to use one.
4 Reasons Authors Use Pseudonyms
There are many reasons why an author chooses to use a pseudonym and not their actual name:
They want to try something new. When a famous author known for writing a specific type of novel wants to tackle a different genre, they may choose to adopt an assumed name. Agatha Christie adopted the false name Mary Westmacott when she wrote romance novels to have the freedom of exploring a new genre without disappointing the expectations of her mystery novel fanbase.
They need a fresh start. Not every novel becomes a bestseller—in fact, some can be universally hated. A new name can give an author another chance to release their work without bias or predisposition, and bypass the possibility that their writing will be immediately rejected upon seeing their real name.
They can't publish under their real name. This was especially the case for female authors dating back to the nineteenth century (and prior), who could not get published because they were women. They adopted alter egos and different pen names in order to write what they wanted while keeping their real identity a secret. This was also used by Hollywood screenwriters who were blacklisted during the McCarthy Era of the 1940s and 1950s. Today, many writers may use pen names to disguise their true identity for their day jobs, not wanting their bosses or colleagues to know that they write a particular genre and be subject to scrutiny or embarrassment. It may be unsettling for some to find out their surgeon is a prolific writer of murder-thriller novels.
Their real name is already in use. An author may share the name of another well-known author (there are over 4,000 people in the United States who have the name "James Patterson," for example) or famous literary character. Or, a writer may have a super plain and common name and want it to be more unique and memorable to potential readers.
How to Use a Pen Name
If you'd like to write or publish something under a different name, there are a few steps you can take:
Find a name and claim it. Pick a name that isn't also the name of a famous person or public figure. Search the U.S. Trademark Office site to ensure you aren't infringing on any existing trademarks, and secure a domain name people can easily link to your pseudonym. If you plan on getting your payments made out to your pseudonymous name, you'll need to file a Fictitious Business Name Statement.
Use the name on your selected works. Put it on your book covers and copyright notice. Use it on your works the way you would use your legal name.
Inform your publisher. You may want to keep your identity a secret from readers, but it likely won't be possible with the people publishing your book or work (unless you're self-publishing).
Register the work. You can either register it under the pseudonym, your own name, or both—but whichever you pick, make sure the work is registered to you to ensure copyright protection.
10 Famous Examples of Pseudonyms
Think Like a Pro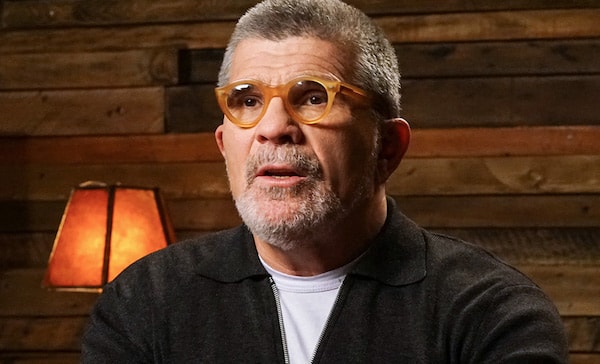 The Pulitzer Prize winner teaches you everything he's learned across 26 video lessons on dramatic writing.
View Class
Some of the world's favorite authors have utilized pseudonyms throughout their writing careers:
The Brontë sisters Charlotte, Emily, and Anne picked gender-neutral names Currer, Ellis, and Acton Bell, respectively, as they believed their writing would not be taken seriously as women.
Charles Lutwidge Dodgson—better known by his author's name Lewis Carroll—was the English writer who penned famous children's book Alice's Adventures in Wonderland, along with Through the Looking Glass.
Eric Arthur Blair, author of Nineteen Eighty-Four, is better known by his pen name George Orwell. He used a pen name to write his first book, Down and Out in Paris and London, so he would not embarrass his family as it is a memoir that reflects on his time living in poverty.
Isaac Asimov used the fictitious name of Paul French to publish a series of juvenile science fiction books.
Daniel Handler, the author of the A Series of Unfortunate Events novels, chose to write them under the name Lemony Snicket. He originally chose to use a pseudonym to receive funny and offensive material from organizations without having to use his own name. The pen name is a play on overly moral narrator Jiminy Cricket, who's outlook is greatly contrasted to the themes in Handler's own works.
Theodor Seuss Geisel went by infamous title Dr. Seuss as an homage to his parents—but his use of a pen name started much earlier when he was banned from writing for his school's humor magazine after being caught drinking by the dean.
Mary Ann Evans published works under the pseudonym George Eliot to avoid being pigeonholed into writing light romances, and to also have her writing judged fairly and separately from her previous work as an editor and critic.
Stephen King published five novels as Richard Bachman in the 1970s and '80s to circumvent the old idea that authors should not publish more than one book per year.
Joanne Rowling, author of the Harry Potter series and better known by her pen name J.K. Rowling—used another pseudonym, Robert Galbraith to publish crime fiction novel The Cuckoo's Calling, a genre Rowling had always been a fan of, but could not write freely within due to the huge success of her hit fantasy series.
Samuel Clemens was a new journalist who also wrote scathing satires, many of which led to embarrassment. Although he would choose a few pen names during his time as a writer, Mark Twain became his nom de guerre of choice, which are words he gathered during his time as an apprentice steamboat pilot.
Want to Learn More About Writing?
Become a better writer with the MasterClass Annual Membership. Gain access to exclusive video lessons taught by literary masters, including Neil Gaiman, David Baldacci, Joyce Carol Oates, Dan Brown, Margaret Atwood, David Sedaris, James Patterson, and more.