---
What Is Apophenia?
Apophenia refers to the human tendency to see patterns and meaning in random information. The term was coined in 1958 by German neurologist Klaus Conrad, who was studying the "unmotivated seeing of connections" in patients with schizophrenia. Statisticians refer to apophenia as patternicity or a "type I error."
4 Types of Apophenia
Apophenia is a general term that refers to seeing meaningful patterns in randomness. Here are the subcategories of apophenia:
Pareidolia. Pareidolia is a type of apophenia that occurs specifically with visual stimuli. People with this tendency most often see human faces in inanimate objects. Some examples of pareidolia include seeing a face in a slice of toast or seeing the shape of a bunny in a random mass of clouds.
Gambler's fallacy. People who regularly gamble often fall prey to the gambler's fallacy. They may perceive patterns or meaning in random numbers, often interpreting the pattern as an indication of an oncoming win. Learn more about gambler's fallacy in our guide here.
Clustering illusion. A clustering illusion occurs when looking at large amounts of data—humans tend to see patterns or trends in data even when it is entirely random.
Confirmation bias. Confirmation bias is a psychological phenomenon in which a person will test a hypothesis under the assumption that it's true. This form of apophenia can lead to overemphasizing data that confirms a hypothesis and explaining away information that disproves it.
What's the Difference Between Apophenia and Pareidolia?
People often use the terms pareidolia and apophenia interchangeably, but there is one significant distinction:
Apophenia focuses on general information. Apophenia is a general term for interpreting patterns or meaning in meaningless data—this involves any kind of information, including visual, auditory, or a data set.
Pareidolia focuses on visual information. Pareidolia refers to seeing visual patterns or meaning in random visual information—the most common example is seeing a face in an unexpected place, like a cup of coffee or a piece of burned toast.
3 Examples of Apophenia
Here are a few examples of apophenia and its subcategory, pareidolia:
Conspiracy theories. Conspiracy theories are the most common example of apophenia—people seeing meaningful patterns in events or information that are likely completely unrelated. UFO cover-ups, Bigfoot conspiracies, paranormal experiences are all examples of apophenia.
The Rorschach inkblot test. The Rorschach test (also called the inkblot test) is a psychological test in which doctors show patients random inkblots and ask patients to interpret meaning from them. Swiss psychiatrist Hermann Rorschach designed these tests to gain insight into patients' minds through their pattern recognition.
The Man in the Moon. From the United States to Europe, people worldwide have looked up at the moon and seen a face. "The Man in the Moon" is a widespread example of pareidolia, a subcategory of apophenia that involves visual stimulus.
How to Avoid Apophenia
Think Like a Pro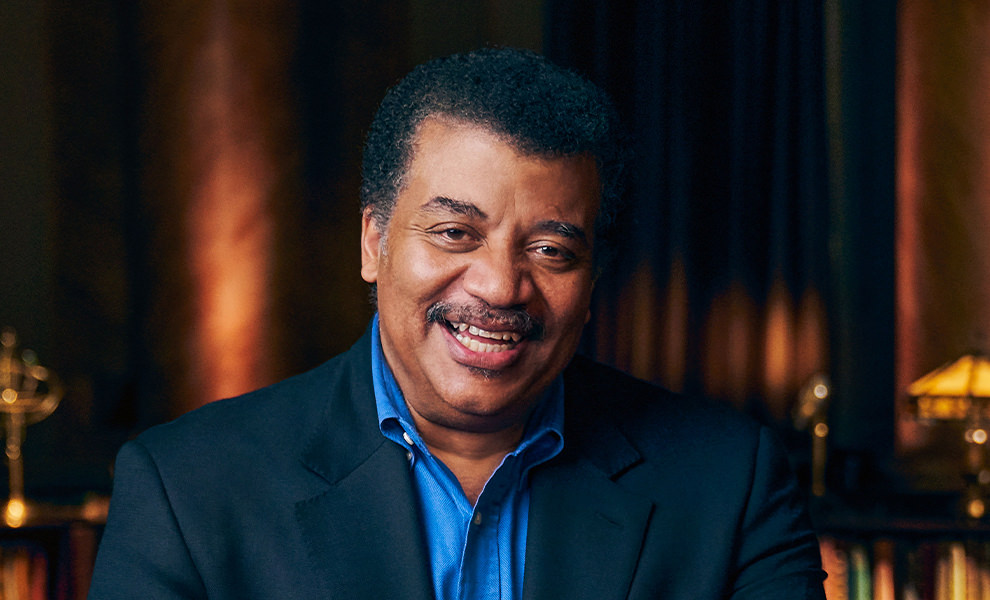 Renowned astrophysicist Neil deGrasse Tyson teaches you how to find objective truths and shares his tools for communicating what you discover.
View Class
Apophenia is a type of bias that can disproportionately influence our perception of the world. While many instances of apophenia can be harmless, others can be more harmful. Here are a few tips for avoiding the draws of apophenia:
Be a proper skeptic. One of the most powerful defenses against sloppy thinking and intellectual laziness is skepticism. Informed skepticism—the ability to ask the right questions—protects us from manipulation. An easy way to practice informed skepticism is to not regard eyewitness testimony as the ultimate measure of things. Research shows that eyewitness testimony is among the least reliable forms of evidence and is maximally susceptible to bias. Instead, do your own research to find support for the information that's presented to you.
Learn to recognize bias. You need to be able to identify when you're falling prey to bias and unconscious distortions. This means understanding cognitive bias, or your tendency to believe that something is true despite contrary evidence. (e.g., you might think a fair coin that has landed on heads five times when flipped is more likely to land on tails on the sixth flip—even though the odds are still 50-50).
Analyze your assumptions. We're typically more aware of our assumptions than of our biases, but like biases, assumptions often keep us from thinking clearly. Before Einstein came up with his general theory of relativity, the common assumption was that the universe was static—neither expanding nor contracting. Einstein's equations allowed for a dynamic universe, but his idea was rejected. In the late 1920s, Edwin Hubble provided observational evidence that proved the universe is expanding. It's risky to presume that your assumptions are correct. Always test your hypotheses.
Learn More
Get the MasterClass Annual Membership for exclusive access to video lessons taught by business and science luminaries, including Neil deGrasse Tyson, Chris Hadfield, Jane Goodall, and more.