---
What Is Travel Photography?
By definition, travel photography is a genre of photography that involves documenting an area's landscape, people, and culture. The travel photographer is a collector and curator of experiences. A good travel photographer will show the emotions and sensations of a destination, evoking a sense of wanderlust. Travel photography is not just about snapping photos of smiling faces on the beach, however. It is about observation, research, and thoughtful composition. While becoming a professional travel photographer requires dedication to the craft, the reward—frequent travel to new, exciting, and beautiful destinations—is certainly worth the effort.
3 Steps to Becoming a Travel Photographer
A travel photographer needs to be someone who is curious about the world around them—someone who always wants to move and explore. They are someone who has a natural empathy for others and can use that to easily show the essence of humanity. The best photographers are patient people who love being around other people and who find the discovery of life, humanity, and new travel tips to be an adventure. If that sounds like you, then follow these steps to help get your life as a professional travel photographer started:
Post on social media. Instagram is the best place to get started as a successful travel photographer. Find other photographers you admire on Instagram, follow them and like their work. Keep posting travel images that show off your photography skills, post stories, like other people's images, comment, and keep going until you've built a decent enough following to be noticed by editorial outlets or potential clients. It helps to have your website in your bio, so people can go there to find out more about you as a photographer. A few things to note about using Instagram: hashtags can certainly increase your likes on a specific photo, but their conversion rate to followers is low, so use them sparingly. Additionally, maintain your profile as a "personal" profile versus a "business" profile so that your followers are more likely to see your posts.
Seek clients. Once you have built up a decent following on Instagram (15,000 followers or more) and have a strong portfolio of great shots you are proud of on your website, you can start seeking clients armed with a portfolio of your best work. When traveling to a new destination, contact the local tourism boards beforehand and see if they will cover the cost of part of your trip in exchange for licenses to some of your photos. Something like this could even lead to a longer-term contract.
License your images. With a large portfolio of photographs in your arsenal, you could also apply to license your images through a large licensing agency, like Getty or Corbis. Many editorial outlets, websites, advertising firms, and book publishers in the United States and beyond use these agencies' image libraries for stock photography to obtain imagery for magazines, newspapers, and ad campaigns because it is markedly cheaper than hiring a photographer to create custom content. For the photographer, someone else handles the negotiations while you are free to do what you love—photography. Be aware that you may be making less money per image because the agency can take a large cut—and they may own the rights to your image indefinitely.
3 Essential Items for Travel Photographers
No amount of travel photography tips and tricks can substitute for good equipment. Whether you're an amateur, part-time freelancer, or full-time professional, these are the items that every travel photographer should own:
Camera: The best part about the world of travel photography is that any camera is capable of capturing the experience of being immersed in a new place. However, you may consider investing in a DSLR or a mirrorless digital camera that is capable of long exposure or shooting in low light. What's important is that your camera and other photography gear is compact and lightweight enough to travel with.
Lenses: Different lenses can help you achieve different results with your photography. Wide-angle lenses can help you capture more of the landscape, while a super zoom lens can aid in achieving photos with precise, minute detail. Choose the best lenses for your particular photography style.
Tripod: A useful tool for travel photography is a small, lightweight tripod. Look for a little pocket-sized tripod or one that you can fit into a carry-on. Full-sized tripods are heavy and awkward, so if you do feel the need to get a larger tripod, get an expandable one that is made from aluminum and telescopes from a small size. Tripods are great for composing a beautiful image—they take the camera out of your hands and allow you to focus on adjusting the shutter speed, aperture, and other manual settings. A tripod is also excellent for taking pictures in low light situations, where you need the shutter to remain open for a long time, or for creating a lens-blur effect.
Travel Photography Packing Checklist: 11 Things to Bring
Being on a trip without all your travel photography equipment is less than ideal. Before you set out into the great unknown, make sure you pack the following things:
Camera
Camera equipment and lenses
Memory cards and card readers
Batteries and battery chargers
Tripod
Filters
Camera cleaner
Camera bag
Weather protection
Notebook
Computer
4 Tips for Travel Photographers
Think Like a Pro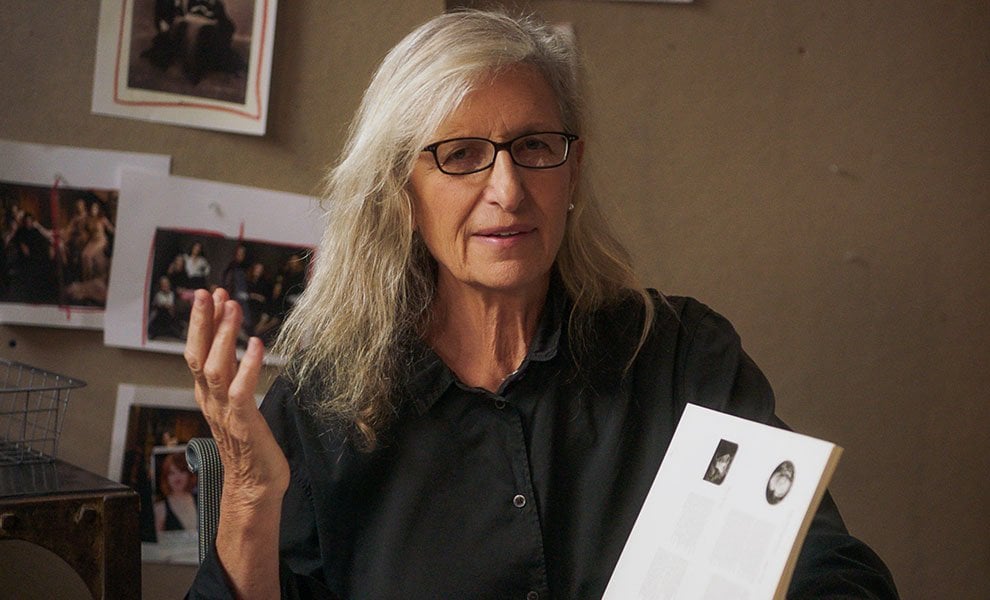 Annie brings you into her studio and onto her shoots to teach you everything she knows about portraiture and telling stories through images.
View Class
Now that you have all your equipment, it's time to enjoy your time as a travel photographer, learning about new cultures and new photographic techniques. Here are some tips to help you make the most out of your adventure:
Shoot at golden hour. You don't need to take a photography course to know that the best times to photograph are in the morning and early evening. Not only is this when the light is best, but this is also when people and places are at their most active. You can document a city as it transitions from empty streets to open storefronts and bustling sidewalks, all the way through the end of the day, when locals go home and get ready to go out and have some fun. Or, if the destinations you are photographing are mostly natural landscapes, the early morning light and the golden hour evening light will provide the best landscape photography results with their soft, romantic tones.
Scout your locations. If you can, scout your locations before shooting to get the most out of your visit, especially if you are in an unfamiliar place for the first time. If you can afford to physically location scout, arrive at your desired scene and survey the lay of the land. Take notes and even a few test shots. If you cannot physically be at the location before the shoot, have no fear: You may be able to conduct a virtual search online or through social media, like Instagram, or read the work of other travel writers and travel bloggers who have been to your location.
Keep images on a hard drive. To protect against the damages of theft and to give yourself extra storage space, all photojournalists should invest in a few external hard drives. You can store all of your unedited and edited images on there for safekeeping. You could even mail hard drives home as you fill them up, so they are less likely to be stolen. In addition, you could also invest in a cloud storage service for your images. This requires a strong WiFi connection but is more convenient than hauling around many different pieces of equipment.
Prepare yourself for hard work. While it may seem that many people make amazing careers through travel photographer jobs, the reality is that far more people have tried and not succeeded in their professional travel photographer endeavors. The hunt for new jobs in travel photography can be exhausting. The average salary for this job type is low (about $32,000 per year), so you may need to learn to supplement your travel photographer jobs, be it as a wedding or portrait photographer, videographer, blogger, or other day jobs. If you can build yourself up to the level of photographer who may work for a publication like National Geographic, you'll be able to demand higher fees for your work. Getting to that level in your photography career will require not just skill, but hard work and keen marketing acumen.
Want to Learn More About Photography?
Become a better photographer with the MasterClass Annual Membership. Gain access to exclusive video lessons taught by photography masters, including Jimmy Chin, Annie Leibovitz, and more.