---
What Is an Art Director?
A magazine art director is in charge of the overall visual style, layout, and graphic design of a magazine or other print publication. Art directors decide on the overall style of a publication. They oversee the work of a creative team, managing individual projects handled by creative departments and delegating projects to other staff members and freelancers.
What Does an Art Director Do?
In the publishing industry, an art director's job description involves many duties and responsibilities, ranging from making creative decisions to setting deadlines. Here are some of the primary duties of an art director or magazine creative director:
Maintain budgets and deadlines: Being an art director means being able to work within a budget and set deadlines for employees. One of the most demanding responsibilities of an art director is knowing the progress of a magazine on a macro level while still giving creative input and setting deadlines for individual features and projects.
Manage a team: Art directors usually manage a team of creative workers. Sometimes this design staff works in an office environment, but the team often freelancers and employees who work remotely. Art directors often need to be able to communicate major decisions to subordinates working coast-to-coast, from New York to Los Angeles.
Set overall design: From signing off on cover art to approving the page layout design for features, an art director's decisions impact all visual aspects of a magazine. Individual artists and graphic designers are responsible for features within a magazine, but it is the art director's job to make sure the overall magazine has a cohesive aesthetic. An art director at an international fashion magazine or a periodical devoted to a specific visual design subject is likely to have many ambitious projects to manage every publication cycle. Art directors for smaller print publications or those devoted to hard news coverage still have incredibly demanding jobs, but the creative direction and overall design aesthetic of these publications is often more static from volume to volume.
Understand other creative roles: Art directors should have a thorough understanding of the roles and responsibilities of their subordinates. Sometimes they might need to step in to make physical changes to layout or design themselves.
5 Skills You Need to Become an Art Director
The job title of art director comes with a large set of responsibilities. In order to complete the tasks that arise in the field of art direction, it's important to develop some applicable skills. Here a few key skills and traits that most art directors possess:
Leadership skills: Art directors are the head of a design team, essentially tasked with creating and maintaining the brand identity of a magazine. It's vital that they show strong leadership skills to motivate and support their staff, as well as the decisiveness to direct others.
Management skills: The art director's job is in many ways a managerial role, and it's necessary for art directors to possess strong people skills, the ability to delegate effectively, and the capacity to create a healthy work environment.
Communication skills: Art directors need to be able to communicate clearly to their staff in order to keep things running efficiently and prevent miscommunication.
Time management skills: Art directors have a long checklist of tasks that need to be completed in the run-up to a publication date or deadline. It's essential that they have good time management skills in order to get everything done expeditiously. A senior art director needs to be able to meet strict deadlines.
An overall style sense: An art director oversees the creation of designs and layouts that contribute to a cohesive overall look for a magazine. Art directors must possess a strong artistic vision and must be well versed in design elements and techniques.
How to Become an Art Director
Think Like a Pro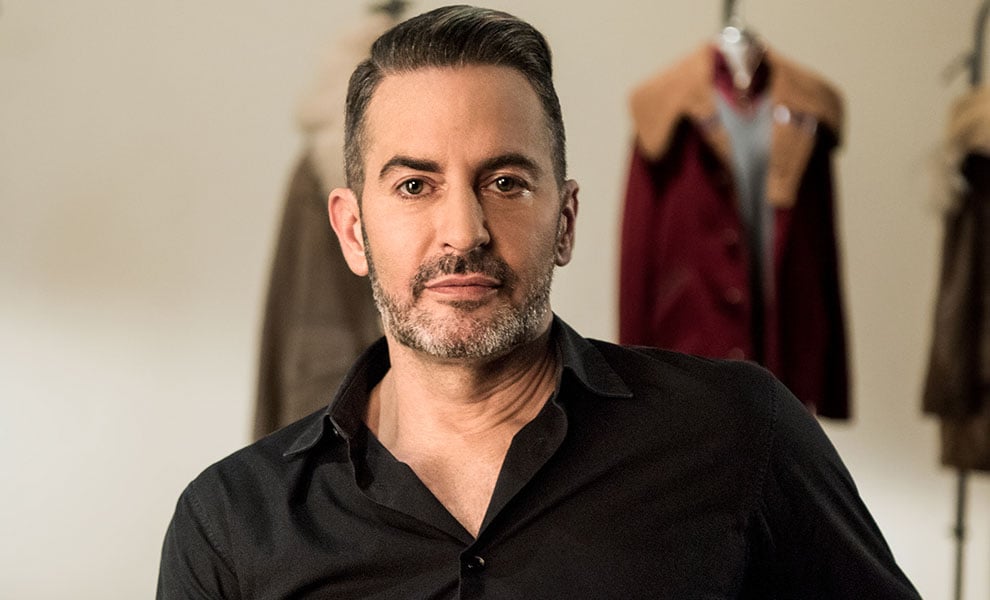 In 18 lessons, iconic designer Marc Jacobs teaches you his process for creating innovative, award-winning fashion.
View Class
Art director jobs are often hard to come by, but if you gain the necessary experience and put in the time to work your way up the ladder, you'll be able to set yourself apart from other prospective art directors in the job market. Here are a few tips for becoming an art director:
Get a design degree. Most art directors have at least a bachelor's degree in fine arts or a design related field. Many art directors also pursue a master's degree in a design subject. Obtaining a Master of Fine Arts degree can also help develop your design skills and evolve your creative sensibilities.
Get design work experience. Almost all working art directors have substantial previous work experience in the graphic arts or other design disciplines. Many art directors spend years working at magazines in other capacities before getting a job as an art director.
Work your way up the ladder. In order to work your way up to an art director position, it's important that you're prepared to get years of experience in magazines or in design positions at other companies, like advertising agencies or production companies. Working your way up the ladder prepares you to understand the work of designers and artists you'll be managing as an art director. Employers look for candidates with this kind of relevant experience.
Hone your visual style. Developing a specific artistic approach and vision is a process that will set you up to be successful in the field of art direction. Magazines are looking for people with unique sensibilities and a developed artistic vision that's distinct from the work of other designers.
Put together a portfolio. Assemble a portfolio of other design work you're responsible for in order to showcase your talent and experience to potential employers. A portfolio should demonstrate a diverse selection of design work that can show off your talents. Pair this portfolio with an engaging cover letter when you're applying for art director jobs.
Learn More
The MasterClass Annual Membership provides exclusive video lessons from editorial masters, including Anna Wintour, Malcolm Gladwell, Bob Woodward, and more.