---
What Is an Editor-in-Chief?
An editor-in-chief is the manager of any print or digital publication, from physical newspapers to online magazines. The editor-in-chief determines the look and feel of the publication, has the final say in what is published and what isn't, and leads the publication's team of editors, copyeditors, and writers.
In addition to the job title "editor-in-chief," there are many different names for the head of a publication, including lead editor, chief editor, and executive editor. In many cases, these titles are synonymous with editor-in-chief; in situations where a publication has both an editor-in-chief and a role like managing editor or executive editor, the editor-in-chief is always the highest position.
What Are the Duties of an Editor-in-Chief?
Editors-in-chief serve as the leaders of their publications. As such, they have a wide range of responsibilities to ensure the smooth operation of their news outlet, magazine, journal, or other publication.
Determine publishing guidelines. The editor-in-chief is responsible for determining the tone and scope of the publication. They instruct the editorial staff to ensure topics are appropriate for the publication and that the voice is consistent.
Create an editorial board. An editorial board is an outline of each issue (or, in the case of a digital publication, the monthly schedule) of a publication. The editor-in-chief is responsible for mapping out the content and ensuring it is consistent with the publication's scope (while varied enough to not become monotonous).
Review content. The editor-in-chief reviews the content of each issue and makes sure it is free of copy errors or inappropriate content (for example, libel). For larger publications, editors-in-chief will determine the editorial board and then delegate the issue to the editors and writers to manage, finally doing a final review of the issue to ensure the content is up to the publication's standards. For smaller publications, the editor-in-chief is more involved in the editing and writing process and will review the publication multiple times, even engaging in copyediting, before their final review.
Hire and lead the editorial team. As the leader for the publication, the editor-in-chief is a key part of the team and sets the tone for the office environment. Their team can be composed of any number of people, but is usually a combination of senior editors, junior editors, and writers (either in-house or freelance writers). The editor-in-chief also hires (or facilitates the hiring) of new department editors and writers as the need arises.
Write editorials. The editor-in-chief will contribute written pieces to the publication periodically—either as full articles or as introductory editorial pieces that serve as a prologue to the issue's content.
Manage the budget. The editor-in-chief manages the publication's budget and determines where incoming money will be best used. This means they can choose to allocate resources to increase marketing efforts, to hire new staff members, to increase pay rates to be more competitive, and so on.
Represent the publication. The editor-in-chief's job isn't always behind a desk—they are also the face of the publication, and they are responsible for representing it at publishing conferences and social events. Public relations is a vital part of marketing and fundraising for the publication.
The 7 Skills You Need to Become an Editor-in-Chief
Editor-in-chief jobs are not entry-level positions; there are several skills and qualifications that can only be earned and learned over the course of a long career in journalism in order to be a strong candidate.
Good editors-in-chief have the following skills:
Creative vision. It is essential for editors-in-chief to be creative, so that they can brainstorm interesting content for each issue and come up with inventive solutions to difficult problems (for instance, how to expand the reach of their publication on a very limited budget).
Editorial skills. Editors-in-chief need to have a strong command of language and writing so that they can confidently maintain their audience, voice, and scope—both in their own writing, and when determining if submitted or solicited articles are appropriate for their publication.
Strong leadership. Editors-in-chief set the tone for the office environment, so they need to be comfortable leading a team and making decisions for the entire organization.
Interpersonal skills. Not only do editors-in-chief need to interact positively with the members of their team, they also need to feel comfortable representing the publication at publishing conferences and social functions—these are often key marketing, networking, and fundraising opportunities for the publication.
In addition to specific skills, job descriptions for editors-in-chief will usually require the following qualifications, at a minimum:
A relevant bachelor's degree. Editor-in-chief positions at the very least require a bachelor's degree, usually in English language, journalism, rhetoric, or a related field. Certain publications may allow degrees relevant to their content—for instance, a history journal may allow a bachelor's degree in history.
Experience working in publishing. Most publications want candidates for their editor-in-chief to have many years of experience—at least five—working in publishing as an editor. A detailed knowledge of the publishing process—from first edit to proofread—is a must. Luckily, you can start getting experience as early as high school at a local publication working as a writer, magazine editor, text editor, or even cross-checking information.
Experience in the publication's field. Editors-in-chief don't just need to have top-notch writing skills; they need to know the field of their publication so that they can make informed creative decisions about their audience, tone, and scope. For example, the editor-in-chief of a fashion magazine will need to have in-depth knowledge of the history, modern-day landscape, and potential future of the fashion world. This knowledge can come either from study or work experience.
How to Become an Editor-in-Chief
Most editors-in-chiefs start out in entry-level positions or related jobs—usually as junior editors, assistant editors, or editorial assistants—and work their way up from there, to associate editor, senior editor, deputy editor, and finally, editor-in-chief.
One important thing to think about if you're looking for an editor-in-chief job is location. While there are likely available editor-in-chief jobs in many cities throughout the United States, there are several cities that are recognized as strong publishing capitals, which means they have a higher concentration of publishing jobs. US cities well-known for publishing organizations include New York City, Los Angeles, and Washington, DC.
Want to Lead Your own Editorial Team?
Think Like a Pro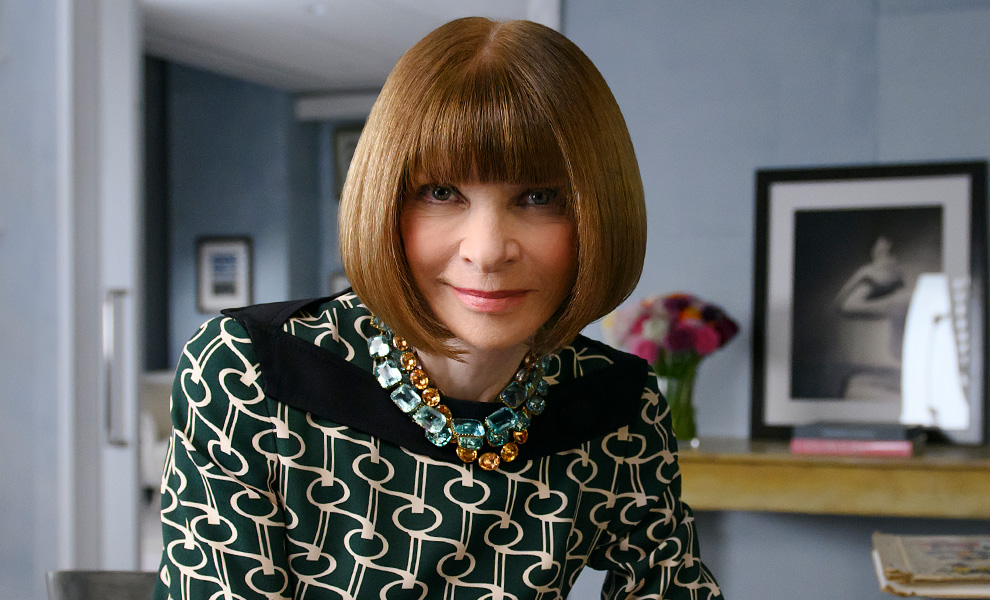 Anna Wintour gives unprecedented access to her world, teaching you how to lead with vision and creativity—and without apology.
View Class
No one knows magazines better than the legendary Anna Wintour, who has served as Vogue editor-in-chief since 1988. In Anna Wintour's MasterClass on creativity and leadership, the current Artistic Director of Condé Nast provides her distinct and priceless insight into everything from finding your voice and the power of a singular image, to spotting designer talent and leading with impact within the fashion industry.
Want to become a better journalist? The MasterClass Annual Membership provides exclusive video lessons from editorial masters, including Anna Wintour, Malcolm Gladwell, Bob Woodward, and more.