---
Discover Your Skin: The 4 Different Skin Types
Before you reach for skin-care products, getting acquainted with your skin's needs and behaviors, which will inform your entire routine. The four most basic skin types are dry, normal, combination, and oily.
Dry: Dry skin looks and feels rough and dull, sometimes with redness or flakiness. It may feel tight, and you may see fine lines right after washing your face. Hydrating and protective skin-care products are your friends, including gentle cleansers, hydrating serums, rich moisturizers, and face oils.
Normal: In the skin-care market, "normal" could just mean that your skin is balanced and doesn't have any uncomfortable issues. Balance is generally the goal for all skin types, but even balanced skin sometimes experiences breakouts or dullness. A proper cleansing, exfoliating, and moisturizing routine will usually keep things in check.
Combination: As the name implies, combination skin is a mixture of oily and dry. (Some people are oily in their T-zone–the forehead and nose—and dry on their cheeks; others could have dehydrated skin that's also breakout-prone.) Learning which regions of your face require what kind of care means that you can address your issues in the most optimal way.
Oily: If your skin produces excess sebum year-round, your skin type is likely oily. On the one hand, this is great because your skin's natural oils protect and moisturize, so it'll naturally stave off fine lines and maintain elasticity longer. On the downside, oily skin can easily lead to breakouts. Make sure you have a good exfoliating toner or serum to keep those pores clear.
3 Basic Products to Include in Your Skin-Care Routine
Once you know your skin type, you can choose products that tackle your specific skin concerns and needs. Your skin-care regimen can be as simple or involved as you desire, but the best skin-care routines include these three essentials:
Cleanser: Cleanser is the foundation of any skin-care routine. It's important to gently wash your face twice a day to remove dirt and other pollutants that can cause clogged pores or irritation, and starting with a clean slate will allow your other skin-care products to work better. Look for a face wash that gets your skin clean without stripping your face of natural oils. Since facial cleanser spends the least amount of time on your face, go for an inexpensive, gentle cleanser from the drugstore. In terms of formula, dry skin can benefit from a creamy or oil-based cleanser, while oily skin can typically tolerate foaming cleansers. Micellar water works for most skin types, including sensitive skin.
Moisturizer: The function of moisturizer is to hydrate your skin, preventing water loss that occurs throughout the day. Look for a lightweight gel formula for oily skin, lotion for normal and combination skin, and a thicker cream or balm for dry skin. Depending on your skin-care needs and budget, you may opt for a lighter daytime moisturizer and a heavier night cream.
Sunscreen: One of the most important things you can do to protect your skin is to use sunscreen every day. Make your life easier by choosing a moisturizer with broad-spectrum SPF 30+, meaning it will protect you from both UVA and UVB radiation. Sun protection comes in two basic formulas: chemical sunscreens (active ingredients include oxybenzone and octinoxate) are absorbed into your skin to counteract the effects of UV exposure, while physical sunscreens (aka mineral sunscreens; active ingredients include titanium dioxide and zinc oxide) sit on top of the skin, creating a physical barrier between UV rays and your body. Chemical sunscreens tend to be lightweight and transparent, but they take about 20 minutes to become effective, and some worry about absorbing potentially toxic chemicals into the skin. Physical sunscreen is nontoxic and starts working immediately after application, but has a bad reputation for leaving skin pale and chalky, although newer formulas can be totally transparent.
7 Products to Elevate Your Skin Care
If you decide to level up your skin-care game, these are seven common products you'll likely hear about:
Toner: Toner is a thin liquid applied after cleansing to help other products absorb into your skin better. Toners can include hydrating hyaluronic acid, calming rosewater, or free-radical-fighting vitamins E or C.
Serum: Serums are concentrated formulas of active skin-care ingredients such as collagen-production-stimulating retinol, moisturizing hyaluronic acid, brightening vitamin C, and soothing niacinamide. Most serums are water-based and should be applied before moisturizer, but some are oil-based and should go on top of moisturizer.
Exfoliants: Exfoliants work by removing the top layer of dead skin cells to reveal a fresh, glowing layer of new skin. Exfoliating can be really harsh on your skin, so it's recommended to stick to just once a week. Exfoliants can be physical (scrubs) or chemical, including alpha-hydroxy acids (aka AHA: glycolic acid, lactic acid, citric acid) and hydroxy acids (salicylic acid).
Eye cream: Don't forget to moisturize the tender skin under and around your eyes every day. You can use your regular moisturizer or an eye-specific formula. Ingredients to look for include caffeine to counteract puffiness.
Spot treatment: Spot treatments are great for acne-prone skin and typically contain concentrated salicylic acid or benzoyl peroxide. If using a spot treatment, don't combine it with retinoids or anything else that can irritate your skin.
Retinoids: Retinoids are vitamin A derivatives (including retinol) that increase skin-cell turnover to prevent acne, lighten dark spots, and improve skin texture over time. They can cause skin irritation, so it's best to start slow: with a pea-size amount once a week, gradually building up to every night. Retinoids tend to break down in the sun, so they're best used at night. In the morning, slather on a heavy-duty sunscreen.
Face oil: Face oils, like moisturizers, seal in other skin-care products so that they can work better and last longer. Face oil can penetrate through other products and should always be the last step in your routine (before sunscreen) since other products won't be able to penetrate the oil.
An Effective 7 Step Morning Skin-Care Routine
Think Like a Pro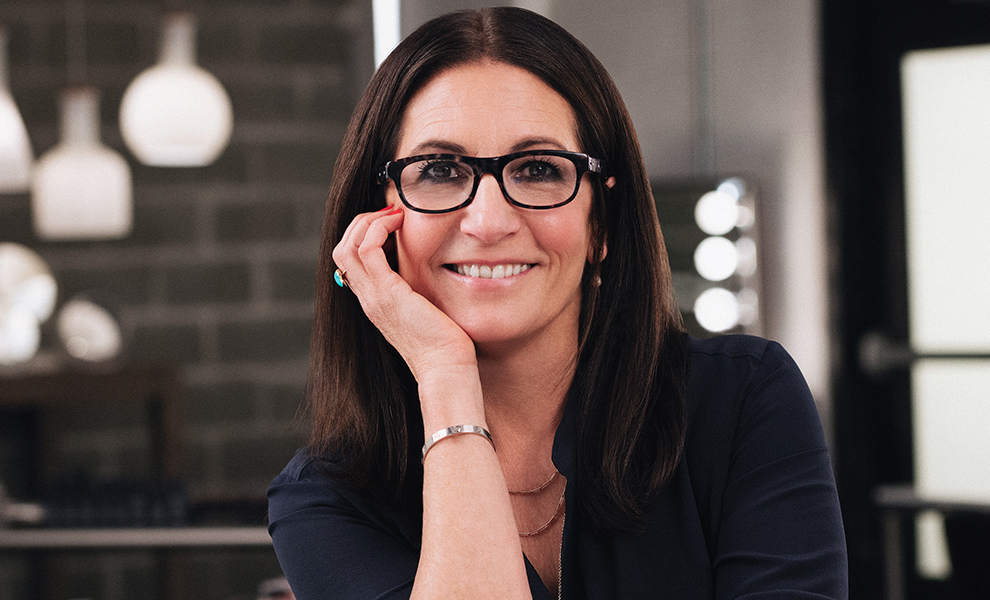 Bobbi Brown teaches you the tips, tricks, and techniques for applying simple, natural makeup that makes you feel beautiful in your own skin.
View Class
For your products to be most effective, you'll need to apply them one by one, in the correct order. Your routine will depend on your skin type, the ingredients and formulations of your products, and the time of day, but a good rule of thumb is to apply in order of texture, from thinnest to thickest, since thin products won't be able to penetrate thick ones. In the morning, protect your skin from the day ahead.
Wash your face. Rinse your face with warm water and rub a small amount of cleanser to clean palms and rub together. Massage cleanser all over your face using gentle pressure. Rinse your hands and massage your face with water to rinse your face until you've removed the cleanser. Gently pat your face dry with a soft towel.
Apply toner (optional). If you use toner, apply after cleansing your face and before everything else. Pour a few drops of toner into your palms and gently swipe onto your face. (If your toner is exfoliating, use only at night. Hydrating formulas can be used twice a day. Do not use exfoliating toner and retinoids or other exfoliators at the same time.)
Apply serum (optional). Morning is a great time to use a serum with antioxidants, like vitamin C, because they protect your skin from free radicals you'll encounter throughout the day. Water-based serums should go underneath moisturizer; while oil-based serums should be applied after moisturizer.
Apply eye cream (optional. You can apply regular moisturizer to your under-eye area, but if you decide to use a specialized eye cream, you'll typically want to layer it underneath moisturizer.
Moisturize. Moisturizer both hydrates skin and locks in all the other layers of product you've applied. Look for a lightweight moisturizer for the morning, ideally with SPF 30 or higher.
Face oil (optional). If you use face oil, make sure to apply it after your other skin-care products, since nothing else will be able to penetrate the oil.
Sunscreen. If your moisturizer doesn't contain SPF, you still need to wear sunscreen. For chemical sunscreens, wait 20 minutes before going outside for the sunscreen to be effective.
7 Step Evening Skin-Care Routine
Nighttime skin care is all about removing makeup and all the other stuff that's accumulated on your face throughout the day. It's also a great time to repair your skin with heavier moisturizers and more intense serums and treatments.
Remove makeup and wash your face. If you're wearing makeup, you may need to cleanse twice at night. First, remove your makeup with cleansing oil or micellar water. Try leaving dedicated eye-makeup removers on for a couple of minutes to allow the makeup to come off more easily and avoid rubbing your eyes. Follow up with a full-face gentle cleanse.
Apply toner (optional). If you use toner, apply after cleansing your face and before everything else. Pour a few drops of toner into your palms and gently swipe onto your face. (If your toner is exfoliating, use only at night. Hydrating formulas can be used twice a day. Do not use exfoliating toner and retinol at the same time.)
Apply serum (optional). Nighttime is a good time to use hyaluronic acid, which keeps your skin from drying out at night, especially if you're using anti-aging or acne treatments that can irritate and dry out the skin. Water-based serums should go underneath moisturizer; oil-based serums should be applied after moisturizer.
Spot treatment (optional). It's a good idea to use acne spot treatments at night, when your body is in repair mode. Be wary of layering acne-fighting ingredients like benzoyl peroxide or salicylic acids with retinol, which can cause irritation. Instead, make sure you're doing the most to keep skin calm and hydrated.
Moisturize. Nighttime is a good time to use a heavier moisturizer. Don't apply moisturizer directly on top of spot treatments, or you may end up wiping them away.
Apply retinoid (optional). If you use retinoids, know that they break down in the sun (and also make your skin extra sensitive to the sun), so they should only be used at night.
Apply face oil (optional). If you use face oil, make sure to apply it after your other skin-care products, since nothing else will be able to penetrate the oil.
Want to Learn More About Makeup and Beauty?
Whether you already know a blush brush from a bronzer brush or are simply looking for tips on bringing glamour into your daily routine, navigating the beauty industry takes knowledge, skill, and practical experience. No one knows their way around a makeup bag better than Bobbi Brown, the makeup artist who built a career and a multi-million dollar brand with one simple philosophy: Be who you are. In Bobbi Brown's MasterClass on Makeup and Beauty, learn how to do the perfect smoky eye, find the best makeup routine for the workplace, and hear Bobbi's advice for aspiring makeup artists.
Get the MasterClass Annual Membership for exclusive access to video lessons taught by masters, including Bobbi Brown, RuPaul, Anna Wintour, Marc Jacobs, Diane von Furstenberg, and more.