---
What Is the Purpose of Bronzer?
Blush and bronzer are great products to warm up your face and help you look more awake and refreshed. You can use bronzer to give yourself a healthy glow, even out your skin tone, and warm up your neck and chest. Rather than using bronzer to contour or change the color of your face, you can instead use bronzer to enhance your natural skin tone by adding a glowy or natural tint to your skin.
Understanding the 3 Types of Bronzer
Bronzers come in cream and powder formulas and in matte or shimmery finishes. Matte products look most realistic and are more versatile, while shimmery products work great as a highlighter, applied sparingly on the high points of the face or just on the cheekbones.
Different mediums yield different results. Powder bronzer is most versatile, especially because it comes in different finishes. Cream bronzer is great for its ease of use—you can apply it with your fingers, pressing it into the skin and blending with your fingers for a fresh, glow-from-within finish. Whatever you do, don't mix cream on top of powder or powder on top of cream—it won't blend well and will likely look streaky.
The best bronzer for you will depend on your skin type and the rest of your makeup routine. The three basic types of bronzer are:
Liquid bronzer: Liquid bronzer can be a little more difficult to apply, but one advantage of is that you can thin it out with moisturizer to thin it out, and then apply all over your face for an even glow. Good for dry skin.
Powder bronzer: Pressed powders are the easiest to apply and work great for oily skin.
Cream bronzer: If your cream bronzer comes in a stick, you may not want to apply it directly to your face. Warm it up on your fingers first or use a foundation brush to apply.
How to Choose the Right Bronzer
It is best to invest in two shades of bronzer: one shade that's slightly deeper than your natural skin tone but still works on your neck (so you can even out the shade difference between your face and neck), and a brighter shade with a pinkier or peachier tone to liven up your face and make you look more awake.
For the most natural-looking bronzer, opt for a shade that matches your undertone. Whether you're exceptionally pale or have very dark skin, undertones fall into three basic categories: warm, cool, and neutral—and each of these has tones within it.
Cool: bluish, red, or pink
Neutral: a mixture of both warm and cool
Warm: golden, peachy, or yellow
How to Determine Your Skin Undertone
Need a little help finding your undertone? Check your tan.
If you have cool undertones:
Lighter skin tones tan more rosy than golden.
Light to medium skin tones tan more of a deep cinnamon.
Deeper or richer skin tones tan more reddish.
If you have neutral undertones:
The skin has no predominant shade.
When in the sun, you can burn or tan.
If you have warm undertones:
Lighter skin tones tan more peach.
Light to medium skin tones tan more golden.
Deeper or richer skin tones tan more caramel.
If you tend to burn in the sun rather than tan, try a rosy bronzer for a more natural effect. Darker skin can benefit from a slightly shimmery bronzer that won't make your skin look dull.
How to Apply Bronzer
When applying bronzer, aim for where the sun naturally hits your face—the tops of your cheeks, the bridge of your nose, and sometimes a tiny bit on your neck and at the top of the forehead. For bronzing powder, you want a wide, rounded brush with a dense, straight-across head to be able to pick up and deposit a bronzer powder onto your skin as well as buff it out.
Want to Learn More About Makeup and Beauty?
Think Like a Pro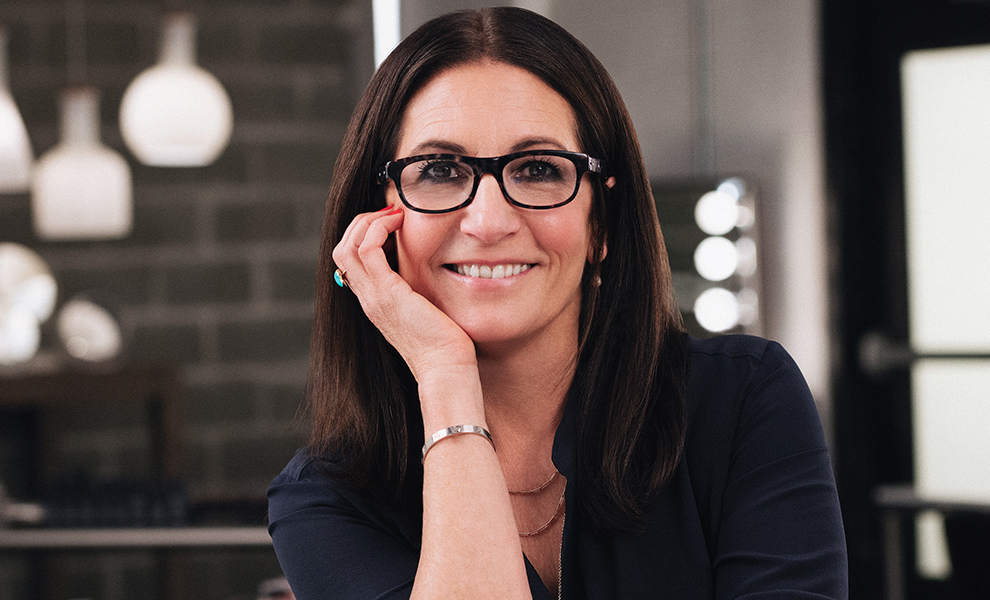 Bobbi Brown teaches you the tips, tricks, and techniques for applying simple, natural makeup that makes you feel beautiful in your own skin.
View Class
Whether you already know a blush brush from a bronzer brush or are simply looking for tips on bringing glamour into your daily routine, navigating the beauty industry takes knowledge, skill, and practical experience. No one knows their way around a makeup bag better than Bobbi Brown, the makeup artist who built a career and a multi-million dollar brand with one simple philosophy: Be who you are. In Bobbi Brown's MasterClass on Makeup and Beauty, learn how to do the perfect smoky eye, find the best makeup routine for the workplace, and hear Bobbi's advice for aspiring makeup artists.
Get the MasterClass Annual Membership for exclusive access to video lessons taught by masters, including Bobbi Brown, RuPaul, Anna Wintour, Marc Jacobs, Diane von Furstenberg, and more.