---
How to Determine Your Skin Undertone
Whether you're exceptionally pale or have very dark skin, undertones fall into three basic categories: warm, cool, and neutral—and each of these has tones within it.
Cool: bluish, red, or pink
Neutral: a mixture of both warm and cool
Warm: golden, peachy, or yellow
Need a little help finding your undertone? Check your tan.
If you have cool undertones:
Lighter skin tones tan more rosy than golden.
Light to medium skin tones tan more of a deep cinnamon.
Deeper or richer skin tones tan more reddish.
If you have neutral undertones:
The skin has no predominant shade.
When in the sun, you can burn or tan.
If you have warm undertones:
Lighter skin tones tan more peach.
Light to medium skin tones tan more golden.
Deeper or richer skin tones tan more caramel.
How to Choose Lipstick Based on Your Undertone
Sadly, there's no formula for finding the perfect shade of lipstick: You'll have to try a bunch to find the right shade. But you can use your undertone as a guide: Try swatching a bunch of shades of one color on the inside of your arm, and noticing how the different undertones look against your skin.
For warm tones: If you have warm or yellow undertones or olive skin, look for a shade of lipstick in corresponding warm colors: Orangey-red, brick-red, and terra-cotta will enhance your skin.
For blue or pink tones: The best complement to cool skin tones with blue or pink undertones is a lipstick that also has cool undertones: namely, blue-ish and purple shades. Try a bright cherry red that veers more blue than orange; berry shades like cranberry; or a deep plum.
For neutral tones: Neutral undertones work with a wide range of shades. If you have a neutral skin tone or aren't sure what your undertones are, try mauve shades for medium skin, pinky tones for fair skin, and berry shades for darker skin.
How to Choose Dark Lipstick
According to makeup artist Bobbi Brown, any dark lipstick looks best on women of color. To choose the best deep or dark lipstick, it's important to pay attention to your lip color as well as your skin color. If you're trying deep shades for the first time, keep these things in mind:
A forgiving way to wear a deep lip is with a gloss. Even women with lighter lips can pull off these colors by adding lip gloss, and it's a nice look for the evening.
Similar to a gloss, anything with a shimmer will diffuse the intensity of a deep color and make it more wearable.
How to Choose Nude Lipstick
Finding a good nude lipstick can be difficult because the tone and shade can either liven up your natural lip color or make you look ill. For lips, nude doesn't necessarily mean "skin color." It's not about finding a lip color that matches the actual color of your lips—the idea is more to emphasize them in a tone that looks natural to you.
A good starting point for determining "your" nude lip shade is to find one that matches or is one shade darker than your inner lip.
Tinted balms and glosses add a bit of color to your lips, working with the lips' natural shade to enhance them.
How to Choose Bright Lipstick
Bright colors (pink, orange, and red shades) can be easier to choose than the perfect nude. But with so many options, it's easier to feel overwhelmed at the makeup counter. If you're totally new to finding a flattering bright, here are some pointers:
Finish really changes the effect of a bright lip. Sheer formulas are fresh and youthful, a saturated satin or cream finish looks classic, and a matte lip looks very modern and adds strength.
Choose a color based on your preferences: Cooler tones are often brighter, while warmer tones offer a softer look.
Remember: The sheerer the lip color, the more forgiving and versatile it will be. One way to make a bright lipstick work for you is to sheer it out with lip balm.
Want to Learn More About Makeup and Beauty?
Think Like a Pro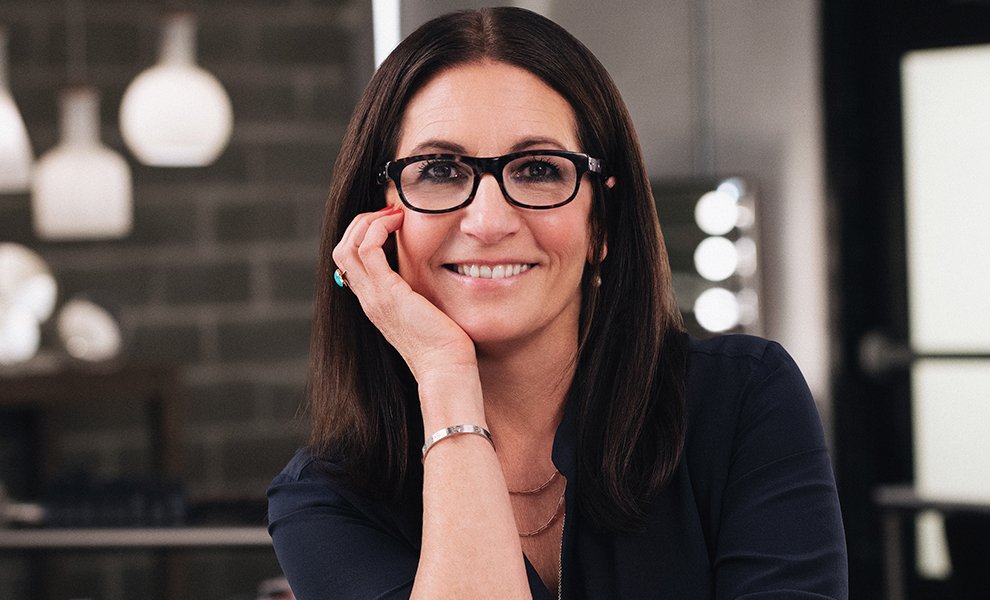 Bobbi Brown teaches you the tips, tricks, and techniques for applying simple, natural makeup that makes you feel beautiful in your own skin.
View Class
Whether you already know a blush brush from a bronzer brush or are simply looking for tips on bringing glamour into your daily routine, navigating the beauty industry takes knowledge, skill, and practical experience. No one knows their way around a makeup bag better than Bobbi Brown, the makeup artist who built a career and a multi-million dollar brand with one simple philosophy: Be who you are. In Bobbi Brown's MasterClass on Makeup and Beauty, learn how to do the perfect smoky eye, find the best makeup routine for the workplace, and hear Bobbi's advice for aspiring makeup artists.
Get the MasterClass Annual Membership for exclusive access to video lessons taught by masters, including Bobbi Brown, RuPaul, Anna Wintour, Marc Jacobs, Diane von Furstenberg, and more.