---
What Is Millet?
Millet is the seeds of different grass species in the Poaceae family that is harvested to eat. Originally from Africa and Asia, these tiny, round seeds are whole grains—intact seeds with only the external hull removed. Millet is a versatile grain used to make everything from bread to beer.
A Brief History of Millet
Millet, one of the oldest grains used for food, is originated as a wild grass species that grew in Africa and Asia. Seven thousand years ago, humans domesticated millet and it became more widespread. Archaeologists have unearthed evidence of millet in China, India, Europe, and across Africa. It was the primary grain consumed in Asia before rice. Today, it is the sixth most important crop worldwide, often used to make stews, porridges, flatbreads, and drinks.
Millet is a drought-tolerant, fast-growing crop which has made it an important grain in countries with dry climates. A primary food source for many developing countries, the benefits of millet are now recognized throughout the western world. According to the USDA, millet is a good source of dietary fiber, protein, B vitamins, and antioxidants, and it offers many health benefits. This mild-tasting, gluten-free grain is now grown for human consumption in the United States where, until recently, it has primarily been used in birdseed.
6 Types of Millet
The most popular millet varieties that have been domesticated and grown as grain crops around the world are:
Pearl millet: The hardiest of them all, pearl millet is native to India and the African savanna and is the most widely-grown of the millet varieties. It is used to make breads and porridges.
Proso millet: Proso is one of the fastest growing millet grains. Ready to harvest in just over two months, it has the highest protein and carbohydrate content of all millet varieties.
Japanese barnyard millet: Japanese millet is often combined with rice to boost its nutritional value.
Finger millet: This red millet is high in amino acids and high calcium content. It is sold as a grain, flour, or thin noodles.
Foxtail millet: This variety is one of the first to be domesticated and is mostly grown in China and India.
Kodo millet: The small millet grains of kodo millet resemble couscous, are high in fiber, and are often substituted for rice.
4 Ways to Use Millet
In cooking, millet can be incorporated in a variety of ways and in different forms. It's especially prized by those adhering to a gluten-free diet. Preparations of millet include:
Ground into flour for baking.
Cooked in boiling water and added to dishes like soups and salads, or served as a side dish with stir fry.
Toasted and added to batters for breads and cakes.
Substituted for other grains, like quinoa or brown rice.
4 Culinary Uses for Millet
Think Like a Pro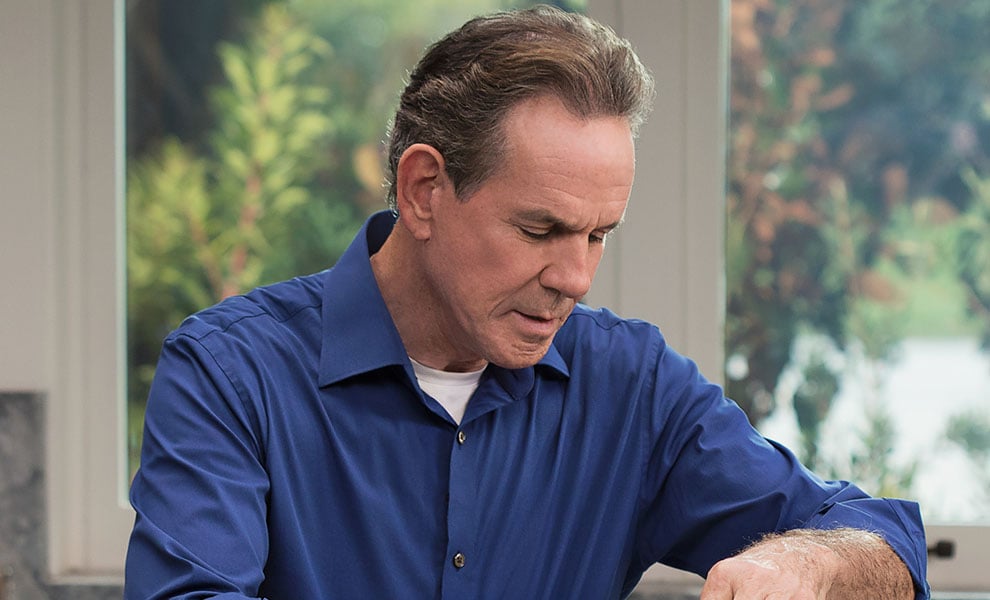 Learn techniques for cooking vegetables and eggs and making pastas from scratch from the award-winning chef and proprietor of The French Laundry.
View Class
Every country that has harvested millet has developed unique ways to prepare and incorporate the grain into their cuisines. Here are a few common preparations:
Flatbread: An Indian preparation of ground millet flour is used to make roti, a flatbread. In Ethiopia, it is used to make injera, a spongy flatbread.
Beer and liquor: Millet is fermented to make alcoholic beverages. The seeds are germinated in water and combined with yeast. Throughout Africa, people make Bantu beer from malted millet. In India and Nepal, raksi is a distilled, home-brewed alcohol, similar to vodka.
Porridge: In Germany, sweet millet porridge is eaten with apples and honey. In Poland and Hungary millet is also used to make savory porridges. Throughout Africa, thin millet porridge is a popular baby food.
Bread: In Australia, millet flour is often used for baking.
How Long Does It Take to Cook Millet?
Millet grains cook up quickly, in about ten minutes, thanks to their size. These small seeds grow much larger after absorbing water, so one cup of dry millet will produce three-and-a-half cups of cooked millet. By adjusting the amount of water you use, millet can be creamy like mashed potatoes or loose and fluffy like pasta.
3 Ways to Cook Millet
Here are three ways to cook millet to achieve different consistencies and textures:
Fluffy millet: Millet can make a great side dish for a hearty meal with meat or vegetables. For millet that is loose and fluffy like couscous, simply use a ratio of one cup millet to two cups of water. Start by heating a pan on the stove. Toss raw millet in first to toast the seeds for several minutes, stirring them around. This will release the nutty flavor of millet. When the seeds are a golden color, pour in two cups of water with a little salt. Bring to a quick boil. Reduce heat to low, toss in a dab of butter, and simmer for 15 minutes without stirring. Remove from heat and let millet continue to absorb water for 10 minutes. Then, fluff with a fork and serve warm.
Sticky millet: Mixed with more water, millet becomes thicker like polenta. Boil three cups of water. Stir in one cup of millet. Bring back to a quick boil, then reduce heat for a constant simmer. Cook for 20 minutes, or until the water is absorbed. Let cool for 10 minutes in a pan. Use like you would polenta, as a creamy side, or cut up into squares and fry.
Creamy millet: Millet is often used for breakfast just like oatmeal. For creamier millet, melt butter in a pan. Pour in millet seeds and stir for three minutes. Add one cup water and two cups milk (whole, skim, or a dairy-free milk like almond milk). Bring to a boil and then reduce heat. Simmer for 15 to 20 minutes or until tender. Sprinkle in cinnamon, drizzle with maple syrup, and top with strawberries for a sweet porridge.
2 Millet Recipes
Millet is a versatile grain used in both sweet and savory recipes, in vegan dishes and with meat, for breakfast, lunch, or dinner. It can be used in almost any recipe that calls for a whole grain or added to a recipe for a crunchier texture and nuttier taste. Here are two simple recipes that use millet:
Millet pilaf: This traditional side dish can be made with a variety of grains, including millet. Toast one cup of millet grains in a pan heated with sesame oil. Add an onion, finely chopped, and stir for several minutes. Pour in three cups of water or broth (chicken or vegetable) and salt. Bring to a quick boil before reducing heat to simmer the millet for half an hour. If desired, add chopped broccoli florets halfway through that will steam and soften while the millet cooks.
Banana millet bread: Millet grains are often added to baked goods, like a muffin or bread recipe, to add flavor and texture. Toast millet seeds in a pan for several minutes. In a bowl, sift flour, baking soda, and salt. In another bowl, combine softened butter with sugar and mix until creamy. Add egg and vanilla. Mash two overripe bananas and add to butter mixture with a spoonful of sour cream. Add flour mixture and millet seeds to the second bowl, and blend until incorporated. Pour batter into loaf pan and bake at 350 degrees for 50 minutes, or until a toothpick can pierce the bread and come out dry.
Want to Learn More About Cooking?
Become a better chef with the MasterClass Annual Membership. Gain access to exclusive video lessons taught by culinary masters, including Chef Thomas Keller, Massimo Bottura, Dominique Ansel, Gordon Ramsay, Alice Waters, and more.