---
What Is Sorrel?
Used interchangeably as an herb and salad green, sorrel is a flavorful ingredient known for its sour, acidic taste reminiscent of lemon zest. The name sorrel, which comes from the French word surele and Germanic word sur, both meaning sour, is fitting of this notably tangy produce.
The distinct flavor of sorrel is owed to a naturally occurring compound called oxalic acid, which is present in many foods but particularly prevalent in this herb. Although oxalic acid can be harmful when consumed in excess, it is completely safe to eat in smaller quantities.
4 Different Types of Sorrel
While there are many varieties of sorrel—all of which share a similar color, texture, and sharp flavor—including wood sorrel, sheep sorrel, and belleville sorrel, the most common forms of used in cooking are French and garden sorrel.
While the majority of herbs labeled simply as "sorrel" in the grocery store or farmer's market are garden sorrel (a.k.a. common sorrel), there are a few other common varieties of sorrel that may be spotted at the market or growing in the wild:
French sorrel (Rumex Scutatus) - A culinary herb originating in France that is typically used in salads and other leafy mixtures. French sorrel has a lower oxalic acid content than common sorrel, and therefore has a slightly milder acidic flavor.
Sheep's sorrel (Rumex acetosella) - Also known as red sorrel, field sorrel, and sour weed, this perennial herb is typically used for medicinal purposes, but can also be used in cooking. Sheep's sorrel can be identified by small, arrow-shaped leaves that grow on an upright red flowering stem.
Wood sorrel - A wild sorrel grown in grasslands throughout the world recognizable by its small heart-shaped leafs reminiscent of clover.
Jamaican sorrel (Hibiscus Sabdariffa)- A perennial herb in the hibiscus family with a bold magenta hue. Jamaican sorrel is a relative of the hibiscus flower and is most commonly used to make a beverage called sorrel drink or sorrel tea, which is popular in the Caribbean islands.
Where Does Sorrel Come From?
Falling halfway between a salad green and an herb, this pungent herb is a truly international ingredient used in kitchens across the world, from European culinary hubs like France and Greece, to far flung destinations like India, Nigeria, Jamaica, and Vietnam.
This sturdy perennial herb is grown around the world, including Europe, Central Asia, North America, and the Caribbean. Due to the ubiquity of this plant, it is difficult to pinpoint the exact birthplace of sorrel. However, historical texts show that sorrel was consumed in ancient Rome, Greece, and Egypt, indicating that it originated in the Mediterranean area.
When Is Sorrel in Season?
A perennial herb that grows back year after year, sorrel reaches its peak in early spring to mid-summer and is at its best in May and June. Although sorrel is a sturdy plant that can withstand a variety of weather conditions and grow year-round, this herb is at its most flavorful and least bitter in the springtime.
How to Buy Sorrel
Garden sorrel, along with other sorrel varieties, can be most readily found at farmer's markets, and is less commonly stocked at the average grocery store in comparison to other leafy herbs. Sorrel will typically be sold in the herb section, though it can occasionally be placed with leafy greens given its shape and texture. When purchasing sorrel, look for an even, bright-green hue free of brown spots and wilting.
How to Store Sorrel
Thanks to its sturdy nature, sorrel has a longer lifespan than most herbs and can stay fresh in the refrigerator for 1-2 weeks when stored properly. Sorrel should be wrapped in a damp paper towel and stored in a plastic bag or container in the refrigerator. Or, to extend the herb's lifespan even further, pre-wash and press the sorrel leaves in layers of damp paper towel in a plastic container before storing.
How to Cook With Sorrel
Think Like a Pro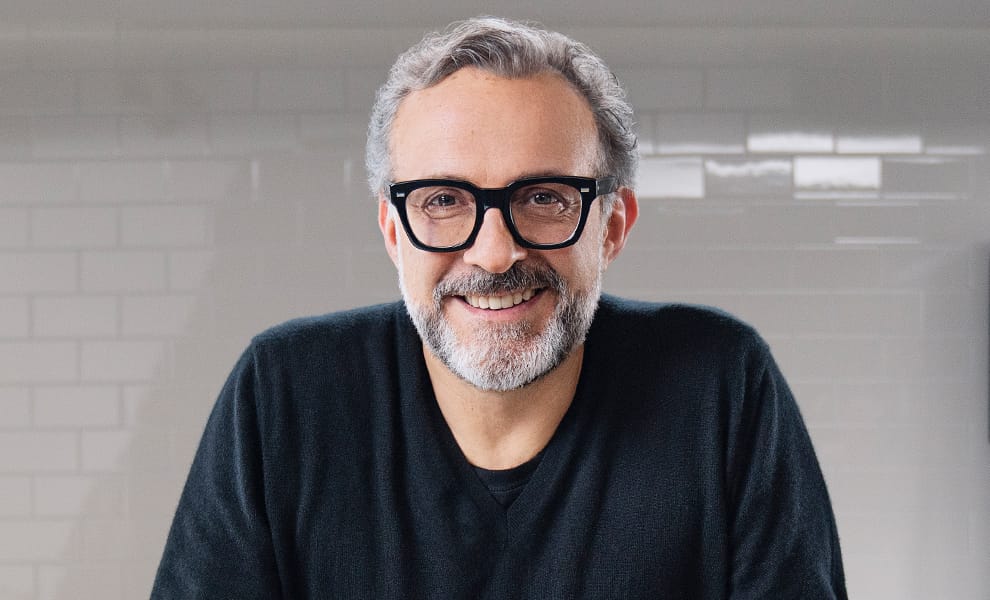 Massimo Bottura teaches you his take on traditional Italian cooking—from risotto to tortellini—and shares techniques for reimagining your own recipes.
View Class
Although sorrel should be used carefully, as to not throw off the balance of a dish, it's an extremely versatile ingredient that can be used in its raw or cooked form to add brightness to countless recipes, from heavy meat dishes to fortifying teas. As a rule of thumb, any recipe that could benefit from a squeeze of lemon juice will also be complimented by the addition of sorrel.
The pungent sour flavor of sorrel is best put to use when combined with rich ingredients, as it can easily overpower milder dishes. This bold herb pairs well with fatty fishes like salmon, as well as creamy cheeses and egg dishes. Sorrel is also commonly wilted into soups and incorporated into pasta dishes to add brightness and acidity.
Sorrel also makes a great addition to a spring greens mixture, adding a tangy herbaceous flavor while holding up structurally to various dressings and toppings.
How to Substitute Sorrel in Recipes
Given the tangy and acidic profile of sorrel, the best flavor substitute is lemon zest, which can add sharp acidity to a dish, or the similarly tart spice sumac. Other ingredients that can be used as sorrel substitutes include:
Arugula
Mustard greens
Rhubarb
Spinach with a squeeze of lemon juice
7 Recipe Ideas for Sorrel
Sorrel Soup - A classic French recipe comprised of sorrel, green onions, stock, cream, and egg yolks.
Sorrel Sauce - A rich, green sauce made with heavy cream, butter, sorrel, and stock.
Warm Potato Salad with Sorrel Vinaigrette - Warm potato salad dressed in vinaigrette of chopped sorrel, olive oil, sweet onion, and white wine vinegar.
Salmon with Sorrel Sauce - Sauteed or grilled salmon dressed in green sorrel sauce.
Mixed Leaf Salad with Sorrel and Goat Cheese - Leafy spring greens mixed with sorrel and topped with creamy high-fat goat cheese.
Grilled Fish and Rice with Sorrel and Lemon - Grilled fillet or whole fish served over a sorrel rice mixture with a squeeze of lemon.
Sorrel Spinach Pesto - A pesto sauce comprised of spinach, sorrel, walnuts, Parmesan cheese, olive oil, and garlic. Served over pasta or grilled spring vegetables.
Want to Become a Better Chef?
Learning to cook better at home takes patience, determination, and more than a little experimentation. No one knows this better than Massimo Bottura, who treats his world-renowned restaurant as a laboratory of ideas. In Massimo Bottura's MasterClass on modern Italian cooking, the chef of the three-Michelin-star Osteria Francescana shares how he transforms classic, regional Italian recipes into exciting modern dishes. You'll learn how to make rich, flavorful tagliatelle al ragù, pumpkin risotto, and a MasterClass-exclusive Emilia Burger recipe.
Want to learn more about the culinary arts? The MasterClass Annual Membership provides exclusive video lessons from master chefs including Massimo Bottura, Chef Thomas Keller, Gordon Ramsay, Alice Waters, and more.