---
1. Generate Ideas
Look around at book covers you like. Go to a bookshop and peruse what's currently happening in book cover design. Take notes of what elements you like on the cover image. A certain typeface? Color? Do you prefer an image or an illustration or something purely typographic on the cover?
Another option is to create a mood board. You can use a platform like Pinterest or Evernote, or create a folder on your desktop, and pull book cover inspiration from the web.
While you're gathering inspiration, keep in mind what genre your book is and what kind of book design feels appropriate.
2. Find a Designer (Who Could Be You!)
Do you have design skills? If so, your next step is to begin layouts and mock-ups of the covers. You should use whatever software program you are comfortable with. Most professional book cover designers use a program from the Adobe Creative Suite:
InDesign
InDesign is a multi-page design platform but can also be used for single page design.
Photoshop
Photoshop is a great tool to use to manipulate and experiment with photography.
Illustrator
Illustrator is a vector-based program, which means you can create graphic art that can be scaled up or down without loss of quality.
Photoshop and Illustrator
These can also be used together as you can bring your Photoshop file into Illustrator to set the type after you have worked with your cover image.
If you don't have design skills, now is a great time to hire a book cover designer. The first step is to figure out what kind of budget you have for this. A designer's fee will range depending on their expertise. Get a figure in mind and then write a design brief which should include the book specs:
Size
Print-run
Intended audience
Where and how the book will be published
Anticipated publish date
You should also include a summary of what the book is about and what you are looking for in a cover. Also share the inspiration you've gathered with the designer.
If you don't have design skills but want to create the cover without the help of a professional, there are a few software programs you can use, such as Canva or 100 Covers, design tools that allow you to DIY the cover (for free or a fee).
3. Decide on the Dimensions
If you're self-publishing and printing with a local printer you can work with them to make sure your book dimensions will fit on their printer (remember a book prints front, back, and spine in one sheet of paper). It's also a good idea to find examples of books whose size you like and feels good to hold. Use that as a jumping off point for your book.
Book Cover Dimensions List
If you are printing for a specific market, from print to ebook, here is a handy list:
Amazon Kindle Direct Publishing
File Format: JPEG or TIFF
Cover Size (Recommended): 2560x1600 pixels
Cover Size Requirements: between 1000x625 pixels and 10,000x10,000 pixels (one side must be at least 1000)
Apple iBooks
File Format: JPEG or PNG
Cover Size (Recommended): 1400x1873 or 1600x2400 pixels
Cover Size Requirements: at least 1400 pixels wide
Barnes & Noble
File Format: JPEG or PNG
Cover Size (Recommended): Rectangle height and width, at least 1400 pixels
Cover Size Requirements: Min. 750 pixels height and width
Kobo Books
File Format: JPEG or PNG
Cover Size (Recommended): 1600x2400 pixels
Cover Size Requirements: Min. 1400 pixels width
Smashwords
File Format: JPEG or PNG
Cover Size (Recommended): 1600x2400 pixels
Cover Size Requirements: Min. 1400 pixels width
Draft2Digital
File Format: JPEG
Cover Size (Recommended): 1600x2400 pixels
Cover Size Requirements: Tall rectangle
4. Choose Your Style
Think Like a Pro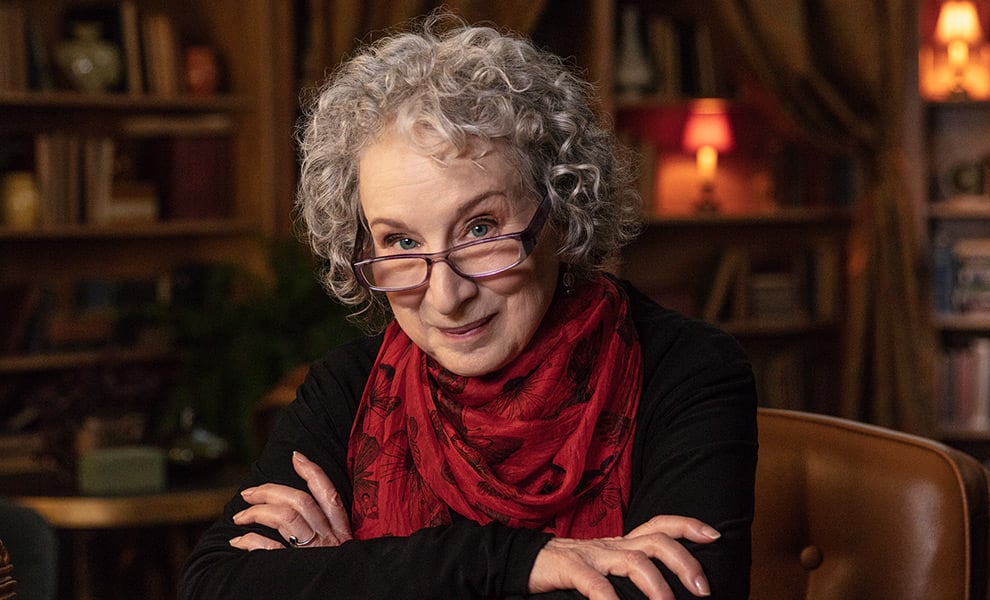 Learn how the author of The Handmaid's Tale crafts vivid prose and hooks readers with her timeless approach to storytelling.
View Class
Photo-based cover
If you're creating an photo-based book cover, you'll need to source stock imagery. There are lots of great resources online to find stock imagery including ShutterStock, Getty Images, and Adobe Stock. (Keep in mind: most photography archives require payment to use their images. Always investigate the copyright of images you're interested in using.)
Look for images that convey or allude to your book's genre. You can use programs like Photoshop to manipulate your image, making it black and white instead of color or cropping it in a certain way.
Illustration-based cover
If you're considering a more graphic approach to your cover, Illustrator is the tool to use. You can bring hand-drawn drawings into it and outline them to create scale-able, high-res illustrations which you can manipulate within the program. You can also create shapes, patterns, experiment with typography within illustrator and play with color, transparency, size and much more.
Typography-based cover
Finally, many successful book covers use typography as the main graphic device. This takes some skill and knowledge of typefaces, the historical context of a typeface, and how to manipulate it thoughtfully. That said, using type as a graphic can be very impactful.
5. Pick a Typeface (Font)
No matter what kind of cover you are designing, you are going to need the title of the book and the author's name on the cover. As mentioned above, picking an appropriate typeface is very important.
You want to pick something that feels right for your book—is it a sans serif or serif? A heavy weight or lighter weight? You want to make sure it's not something with a lot of baggage, like Comic Sans or Papyrus. It is a good idea to actually do a little research on when, where, and who your typeface was designed by to give you context and feel out if it will be right for your book.
You might also consider using up to two different typefaces, one for the title and one for your name. A serif and sans-serif mix can give a bit of contrast and visual interest. There are some typefaces that pair really well together. Check out the website TypeWolf to get ideas of what fonts pair well together.
6. Test, Tweak, and Repeat
Once you have a few versions of your cover, print them out on your home printer and take a look with a critical eye. Does the type size feel chunky? Too bold? Too small? How does your image look? Is it cropped right? Are the lines of your illustrations too thin and not showing up? Go back and refine your design and then repeat!
Don't forget to look at your book cover as a small thumbnail as well. People are on their mobile phones looking at Amazon and you want to make sure your cover still stands out and is impactful.
5 Tips for Making a Great Book Cover Design
Apply these tips to make a great cover.
Using more than two to three typefaces on a cover is discouraged, as it can look really messy.
Keep things simple! Your cover will be in a sea of other covers so try to keep your design from getting muddy and make sure it stands out.
Show your designs to people who have a design eye and/or you trust. It's great to get feedback.
If you hire a professional designer, write a brief and send them info. Be really clear on what you want. Designers usually do a certain number of design rounds included in the agreed upon fee and any extra rounds of design will be extra.
If you hire a professional designer, they will likely have ideas about printing and may have connections to printers. They are a resource so don't forget to ask questions!
Pros and Cons of DIY vs. Professional Book Cover Design
When should you hire a professional designer? Hiring a designer is a great way to elevate your cover and take it to the next level, but it can also be costly. Consider the following factors when deciding whether to DIY or hire someone for their design services.
When to Call a Pro:
You have a budget (a designer's fee will vary depending on experience and location).
You have enough time to work with the designer.
You have a clear idea of what you want or at least what you don't want.
You don't have any design skills.
You don't want to invest in the design software.
Your book isn't selling.
When to DIY:
You don't have any budget for design.
You have design skills to do it yourself.
You have the design software.
You have a template and know exactly what you want.
You have people with an eye for design that can guide you.
Don't forget: a book cover is an important part of selling any book. Whether you decide to do it yourself or collaborate with a professional, pay special attention to this part of the process, as a great cover goes a long way.