---
Types of Peas
Peas (Pisum sativum) come in three main edible varieties:
English peas: Also known as garden peas or shelling peas, English peas mature quickly and consist of rounded inedible pods with large plump peas inside. English peas taste sweet and make great side dishes.
Snow peas: Snow peas have flat, thin-walled edible pods with small peas inside. Snow peas are common in Chinese cooking.
Sugar snap peas: The rounded, thick-walled edible pods of sugar snap peas have medium-sized peas inside. Sugar snap peas taste sweet and are a great snack to eat raw.
How to Plant Peas
Peas grow vigorously with minimal effort and are one of the easiest plants to grow from seed. Pea roots don't recover well once disturbed, so it's best to start pea seeds outdoors in order to avoid transplanting. Pea seeds typically germinate in one to two weeks.
Season: Peas thrive in the cool weather of early spring. Sow pea seeds outdoors, four to six weeks before the last spring frost. Make sure the soil temperature is at least 45°F. In climates with mild winters, pea growing season extends into the fall; for a second cycle of peas, plant seeds in late summer, six to eight weeks prior to the first fall frost.
Soaking: To catalyze the germination process, soak pea seeds overnight in warm water (but only if the soil temperature is at least 60°F, as a cold and wet seed is more likely to rot). Immediately before planting, coat seeds with an inoculant for more robust growth.
Soil type: Sow peas in well-drained, loamy, moist soil that's rich in organic matter (such as compost). A raised garden bed creates even better drainage and warms up quicker than the surrounding earth.
Light requirements: Peas grow best in a full-sun location, but they can handle partial shade. An area receiving six to eight hours of sunlight is ideal.
Seed depth and spacing: Plant seeds one inch deep and two to three inches apart in each row. Space rows at least 18 inches apart.
How to Grow and Care for Peas
Peas are a low-maintenance plant. Once seedlings sprout, pea plants require minimal care before they're ready to harvest.
Build a trellis. Most pea varieties grow on short vines and require a trellis, for which there are many options: an existing chain-link fence, a tipi of bamboo poles, a decorative arbor from your local garden center. Or, instead of building a trellis, try companion planting corn with your peas; cornstalks make a great natural trellis. The options are endless, and the vines are light and short-lived, so you don't need to worry about building something sturdy or permanent. The most important thing is guiding little legume seedlings toward the bottom of the trellis (once their tendrils have latched on they will pull themselves up).
Keep the soil moist but not waterlogged. In dry conditions, water your peas periodically. Otherwise, water sparsely to avoid potential root rot. Once the plants grow six inches tall, apply a two-inch layer of mulch to the surface of the soil to trap in moisture and suppress weeds.
Prevent pests and diseases. Stop aphids from attacking pea vines by using insecticidal soap or by growing strong-scented companion plants like rosemary or basil nearby. Fend off outbreaks of fusarium wilt—a disease that causes stunted growth and lower leaves to turn yellow—by rotating crops every season. Prevent powdery mildew from forming on leaves by using drip irrigation to avoid wet foliage. If you're watering by hand, only water your pea plants in the morning so the leaves are dry by nightfall.
How to Harvest Peas
Think Like a Pro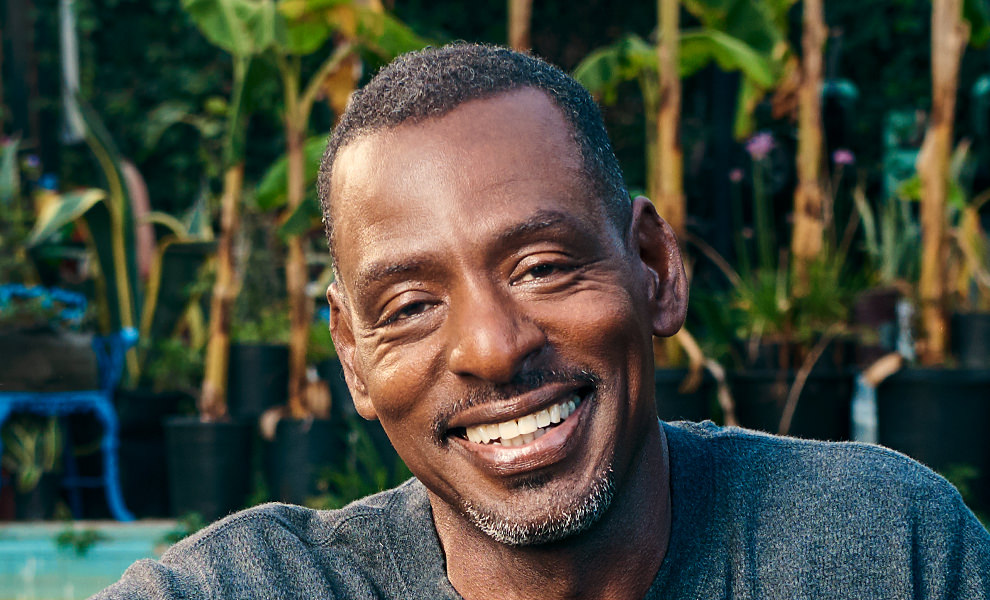 Community activist and self-taught gardener Ron Finley shows you how to garden in any space, nurture your plants, and grow your own food.
View Class
Most pea varieties are ready to harvest 60 to 70 days after planting. To avoid damaging the stem, use one hand to hold the pea vine and the other hand to pull off the pea pods. After picking, promptly cool peas in a cold water bath, then dry them. Eat fresh peas soon after picking for the best flavor. They typically last in the refrigerator for up to a week.
English peas: Harvest once pods are nearly round. After picking, remove peas from the pod. English peas have inedible pods and must be shelled.
Snow peas: Harvest once the pods have reached their mature length as indicated on your seed packet. The peas inside the pod should only be slightly visible at this stage. Some snow pea varieties have string-like fibers across the seams that you must remove before cooking.
Sugar snap peas: Harvest while the pods are tender and still growing; the ideal time is when they've swelled but are not fully plump. Like snow peas, some sugar snap pea varieties have string-like fibers across the seams that you must remove before cooking.
Pea shoots: Use the shoots of any edible pea pod as a delicious addition to a stir-fry. To harvest, pinch off a shoot right above the leaf node (the point where it joins the main stem).
Learn More
Grow your own food with Ron Finley, the self-described "Gangster Gardener." Get the MasterClass All-Access Pass and learn how to cultivate fresh herbs and vegetables, keep your house plants alive, and use compost to make your community - and the world - a better place.