---
What Is Arugula?
Arugula (Eruca sativa), also known as garden rocket, roquette, or rucola, is an edible plant in the Brassica family along with cruciferous vegetables like broccoli, cauliflower, cabbage, and collard greens. Originally from the Mediterranean, the peppery leafy green has long been a staple in Italian and French cuisine. Arugula became more popular in the United States over the last few decades and is now commonly used as salad greens.
When to Plant Arugula
As a cool-season crop, early spring and fall are both great times for planting arugula. You can also sow seeds in late summer for an early winter harvest. Arugula that sprouts during cool weather will be sweeter than arugula that emerges during warm weather, so time your plantings accordingly. As soon as your soil can be worked, plant this cool-season crop on its own, or mixed in with other greens seeds.
How to Plant Arugula
Arugula is planted from seeds, and can be sown directly into your garden:
Plant with enough space. Arugula seeds should be planted a quarter of an inch deep and one inch apart, in rows that are at least 10 inches apart to prevent overcrowding. Plant arugula in a spot with full sun or with only partial shade.
Plant often for more of a harvest. To get a continuous supply of arugula, plant more seeds in your garden every two to three weeks.
Plant the right kind. Planting heat-resistant strains of arugula, like wild arugula, is also an option if you want a summer harvest.
How to Care for Arugula
Arugula is an easy growing plant that can grow even in non-optimal conditions. However, to get the sweetest and best tasting arugula:
Check your soil pH. Arugula needs a pH of around 6.0 to 7.0 to thrive. Make sure your soil has an adequate balance of nitrogen throughout the sowing and growing phases.
Keep it cool. Arugula needs its full sun, but prefers a cooler climate, and will still do well in partial shade. Keep crop rows covered during hot temperatures to prevent bolting, which means flowers have sprouted on the plant and the leaves are too bitter to eat.
Water regularly. Water the soil of your arugula plants (not the leaves directly, which can lead to blight and mildew). Arugula likes rich soil and has shallow roots, so it should be watered when at least an inch of your topsoil has dried.
Thin your plants. To keep from overcrowding or promoting disease, arugula leaves should be thinned, but keep the trimmings—baby arugula works great as a salad green.
Take care of pests. Arugula is susceptible to flea beetles, cabbage worms, and downy mildew. Floating row covers can be used to ward off beetles, while sticky traps can also keep intruders away from your crop.
How to Harvest Arugula
Arugula only takes about four to six days from seed to sprout. When harvesting arugula, you can either pull up the whole plant or cut individual leaves. For baby arugula, leaves should be about two to three inches in length (but the older the arugula leaves, the sharper the taste). Older arugula will bolt and sprout white flowers—which are edible.
If you want your plant to sprout new leaves, only cut away a third of the arugula plant. You should also wait for a cool temperature to pick your arugula. Harvesting arugula under the full sun can lead to faster wilting once picked, so harvest in the cooler, drier times, like the evening (or before the morning dew).
Learn More
Think Like a Pro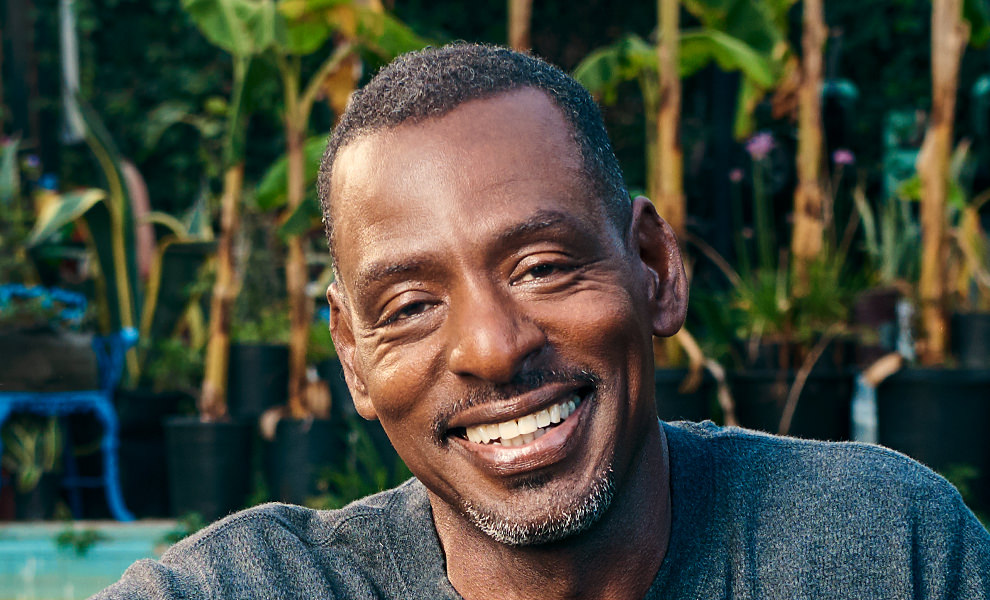 Community activist and self-taught gardener Ron Finley shows you how to garden in any space, nurture your plants, and grow your own food.
View Class
Grow your own food with Ron Finley, the self-described "Gangster Gardener." Get the MasterClass Annual Membership and learn how to cultivate fresh herbs and vegetables, keep your house plants alive, and use compost to make your community - and the world - a better place.