---
What Is the Best Time to Plant Corn?
Corn is a warm-season crop, and it does best in temperatures between 60 degrees and 95 degrees Fahrenheit (which corresponds with the spring and summer growing seasons of most areas in the United States).
Most gardeners plant their corn two weeks after the last frost in their area. If your area has a short warm-weather season, consider covering your planted corn seeds underneath a black plastic sheet to keep them warm and help them germinate.
How to Plant Corn
After your soil temperature warms to 60 degrees Fahrenheit, it's time for planting corn.
Select and prepare the bed. Corn needs full sun for optimal growing conditions, so choose an area that gets at least six hours per day. For the soil, opt for loose, well-draining soil rich with organic matter—if your soil doesn't already have a lot of nutrients, mix in aged manure or compost. Since corn pollination happens by wind, corn stalks need other stalks nearby in order to produce ears; plant your corn in short rows in a rectangular bed rather than one long row; this will help cross-pollination.
Sow the corn seeds. You'll see more success with corn if you plant the seeds directly in the ground, rather than if you start corn indoors and transplant. Plant seeds one and one half inches deep, every two or three inches, in rows spaced roughly thirty inches apart.
Water. Immediately after planting, water thoroughly.
Thin. Once the stalks are about six inches tall, thin the rows so that every corn stalk is twelve inches apart.
How to Care for Corn
While corn is a little more high-maintenance than other vegetables in a home garden, growing corn still doesn't require much effort.
Water consistently. Corn is meant to grow quickly, so it needs a lot of consistent water to keep from wilting. Make sure to keep the soil moist; if you're having difficulties with this, mulch around the base of your corn to help retain moisture.
Fertilize. Corn plants are heavy feeders, which means that they need more nutrients than other plants in order to produce an adequate crop. For the best corn yield, fertilize your corn three times over their growth: first when they're ten inches tall, then in the midseason when they're eighteen inches tall, and finally when tassels start to form on their ears.
Protect it from pests. Corn can fall prey to many different insects, including corn earworms, flea beetles, corn borers, and cutworms. You can handpick pests off of corn stalks as an organic deterrent, or use pesticides. Birds and raccoons are also attracted to growing ears of corn—to protect your crop, cover the ears with paper bags. Make sure that you do this only after fertilization otherwise, the ears will not develop corn kernels. Learn more about corn companion planting in our guide here.
How to Harvest Corn
When the husks darken and the silks turn brown, it's harvest time.
Visit your crop in the morning. Ears of corn will be freshest and sweetest in the morning, before they've been exposed to long hours in the sun.
Twist ears off. To harvest an ear of corn, take it in your hand and sharply twist downward; it should easily release from the stalk.
Place ears into cold water. To preserve the sweetness of your harvest, put the ears into cold water. Different varieties of corn will hold their sweetness longer than others; for instance, lower-sugar-content sweet corn varieties, like silver queen, will lose flavor quickly, while the more sugary supersweet corn varieties will stay sweeter longer.
Harvested corn will last in the refrigerator for up to five days. To lengthen the storage life, blanch ears of corn and freeze them for up to six months.
Learn More
Think Like a Pro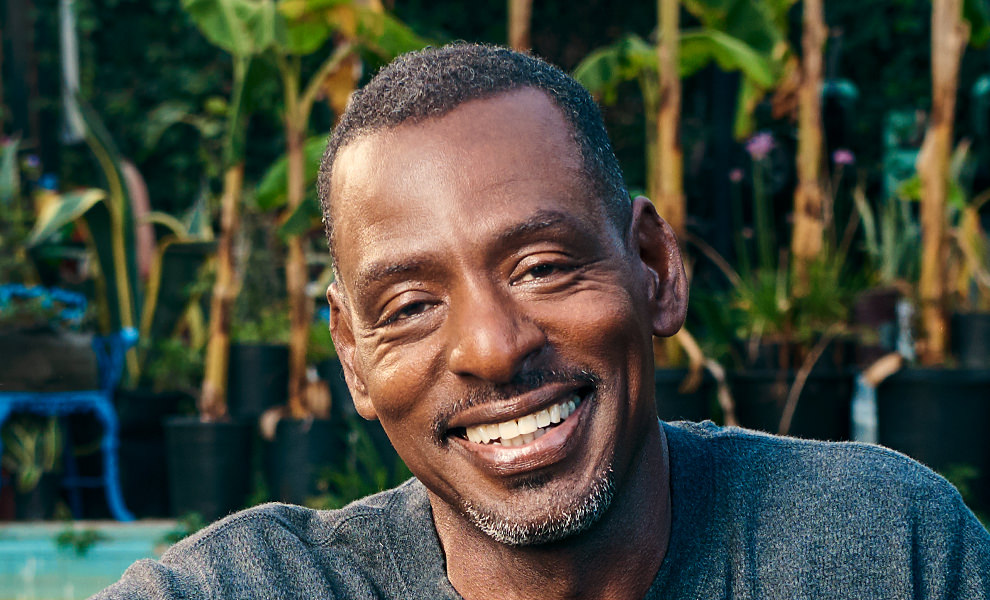 Community activist and self-taught gardener Ron Finley shows you how to garden in any space, nurture your plants, and grow your own food.
View Class
Grow your own food with Ron Finley, the self-described "Gangster Gardener." Get the MasterClass All-Access Pass and learn how to cultivate fresh herbs and vegetables, keep your house plants alive, and use compost to make your community - and the world - a better place.