---
5 Common Daffodil Varieties
There are a wide number of daffodil varieties that will bring different looks to your garden:
Trumpet daffodils: With their signature large cup (or corona), trumpet daffodils are the most common type of daffodil. Common varieties include Dutch Master and King Alfred.
Large-cupped daffodils: Even larger than their trumpet cousins, large-cupped daffodils come in various colors, and they easily naturalize in the garden.
Double daffodils: Instead of the traditional trumpet, double daffodils have a cluster of petals in their center and are easy to grow.
Miniature daffodils: Miniature daffodils can only grow up to six inches in height.
Jonquilla daffodils: Jonquils are warm-weather-loving daffodils perfect for warm climates.
When to Plant Daffodils
Daffodils are a spring-flowering bulb (like tulips and hyacinths), which means that they will bloom in early spring, but they need at least a few weeks of cold weather to bloom.
The best time to plant daffodils is in the fall, once your soil temperature cools to around 60 degrees Fahrenheit (in the United States, this can be anywhere from September to November). By planting your daffodils in fall, you'll give them plenty of time to establish roots and settle in for the winter, and they'll start to bloom happily as the weather warms for spring.
How to Plant Daffodils
As flower bulbs, daffodils are simple to plant. Once your soil temperature cools in the fall to 60 degrees Fahrenheit, you can begin planting daffodils:
Choose the site. Daffodils bloom best in full sun, so choose a spot that gets at least six hours a day in the spring; in partial shade, daffodil plants may not bloom as much and tend to grow more green leaves.
Prepare the soil. Well-draining soil is crucial for keeping your daffodils healthy—while they can handle brief droughts, they are much less tolerant of soggy soil.
Dig holes for your bulbs. To prepare the planting area, dig holes around five inches deep in each area where you want to plant a daffodil bulb (keeping at least three inches between each spot). If you're going to plant many bulbs in a line, dig an entire row five inches deep to plant along. When planting indoors, you won't have to bury your daffodils as deeply in the soil. Simply, create a hole where that allows you to half-bury your bulb in the soil.
Plant and mulch. Plant daffodil bulbs pointy-side-up in the holes (this is the end that will sprout leaves). Cover with soil, and add a layer of mulch to help insulate the soil, discourage weeds, and retain moisture. If you're planting the bulbs in pots, simply place the bulb pointy-end-up in the pot and half-bury it with soil.
Water. Water immediately after planting to settle the soil around the bulbs, then water once a week for about four weeks to help the bulbs establish winter roots. Stop watering once winter hits; at that point, your bulbs should be able to take care of themselves.
How to Grow and Care for Daffodils
Think Like a Pro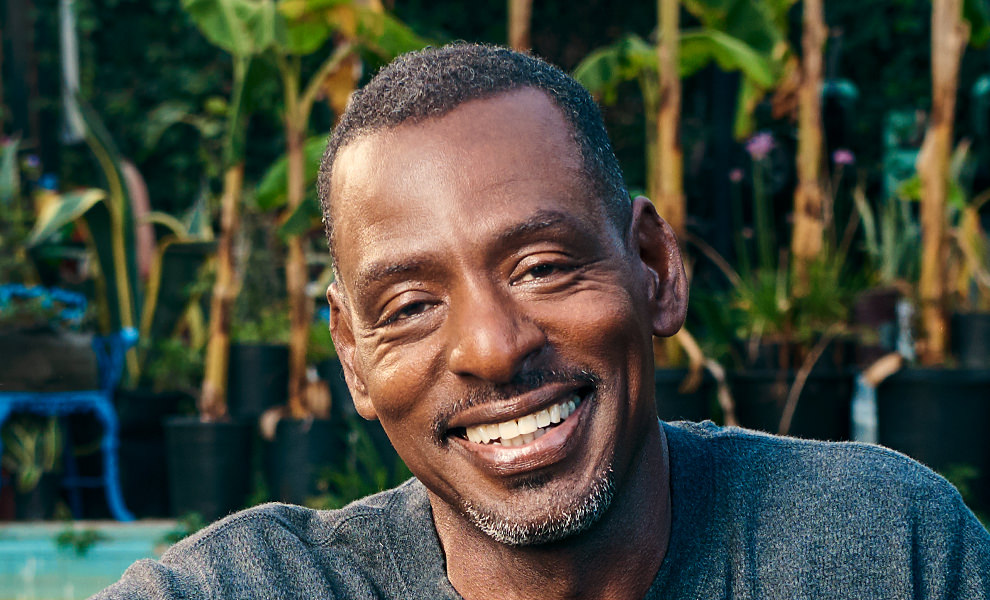 Community activist and self-taught gardener Ron Finley shows you how to garden in any space, nurture your plants, and grow your own food.
View Class
Daffodils are very hardy and require only minimal care for years of blooms:
Water. Daffodils are drought-tolerant, so they don't require a lot of watering. Once your daffodils sprout in early spring, give them about an inch of water a week—whether from spring rains or from your watering can. In late spring or early summer, once your daffodils begin to brown, stop watering them completely—they are ready to die back and enter dormancy to store nutrients and energy for winter.
Deadhead. Once your daffodils have finished blooming for the season, the flowers will turn brown. Use garden trimmers or your fingers to remove the spent blooms from the plants; this will prevent them from setting seeds and instead encourage the plant to divert energy back into the bulb for future blooms.
Allow leaves to die back. After the blooms wilt, allow the leaves to die back. The leaves will spend several weeks gathering nutrients through photosynthesis, strengthening the bulb, and giving it the best foundation for next year's bloom. Wait to trim back the leaves until they are completely brown. If you don't like the look of the yellow and brown leaves, consider planting a summer-blooming flower or shrub around them to hide the appearance.
Divide the bulbs. As daffodils grow, they develop additional bulbs beneath the soil surface, a habit that gardeners call "naturalizing," because the flowers spread to look more like a natural field than an organized flowerbed. To prevent overcrowding and get the best blooms, dig up your daffodil bulbs every few years and gently divide them into separate bulbs—this will create an abundance of healthier flowers the following spring.
Learn More
Grow your own food with Ron Finley, the self-described "Gangster Gardener." Get the MasterClass All-Access Pass and learn how to cultivate fresh herbs and vegetables, keep your house plants alive, and use compost to make your community - and the world - a better place.