---
When to Plant Lettuce
Lettuce is a unique garden vegetable in that it prefers cool weather and can even tolerate a light frost. As a cool-season crop, it grows best in temperatures between 40 degrees and 65 degrees Fahrenheit (during the spring and fall in most regions of the United States).
Most gardeners plant lettuce in early spring or late summer for the best weather window. Plant lettuce varieties according to the weather in your area, to ensure that your plants will have the appropriate temperature throughout its growing season (how long it will take to come to harvest).
If your area has mild winters, you can even grow lettuce during the winter under a cold frame or plastic tunnel.
How to Plant Lettuce
Once the soil in your area reaches a temperature of 40 degrees Fahrenheit, it's time to start planting lettuce.
Choose and prepare the seedbed. Lettuce will do well in either full sun or partial shade, as long as the garden soil temperature is right. Lettuce grows best in loose soil that is high in organic matter, moist, and well-draining, without rocks or large clumps of packed dirt (the small seeds will struggle to germinate with large obstructions in the soil).
Plant the seeds. Lettuce seeds should be planted a half-inch deep, spaced according to their variety—for compact loose-leaf varieties, sow lettuce seeds four inches apart; for slightly larger varieties like romaine, sow seeds eight inches apart; for firm-head lettuce, sow sixteen inches apart. Leave about a foot of space between rows. Organic mulch is a great choice on top of the soil—it will help retain moisture and keep the soil cool.
Water. After the seeds have been covered with a half-inch of soil, water thoroughly.
Thin. If the weather is right, sprouts should begin to appear between seven and ten days after planting. When the plants have three or four leaves, thin the leaves of the lettuce seedlings to avoid overcrowded rows, leaving the proper amount of space between each plant according to the lettuce varieties you're growing. Use scissors instead of plucking the leaves with your hands, to avoid disturbing the roots. You can eat these lettuce leaves if you want.
How to Care for Lettuce
Lettuce isn't a particular plant, so you'll just need to follow some basic care tips to keep it happy:
Give it plenty of water. Since they have shallow root systems, lettuce plants require more consistent soil moisture than other common homegrown vegetables, so make sure to keep the soil moist. When in doubt, look at your lettuce plants to see if they need water—a thirsty head of lettuce will look droopy or wilted.
Keep it cool. The trick to growing lettuce is to keep it at the right temperature—too cold and it will die, too hot and it will bolt (produce a tall flower stalk) and taste bitter. If your garden is getting too cold at night, protect the plants with row covers; if your lettuce is seeing too much hot weather and bolting, prop up shade cloth to keep the sun off the leaves.
Take care of pests. Lettuce can be vulnerable to a wide variety of pests, including aphids, slugs, cutworms, caterpillars, and rabbits. Many insect pests can be deterred if you plant garlic or chives as "barrier plants" alongside your lettuce; rabbits can be deterred with fencing or raised garden beds.
Be sure it has nutrients. Lettuce does best in soil with lots of nutrients. For best results, fertilize it every two or three weeks with compost or manure tea, or spread a slow-release organic fertilizer three weeks after planting.
How Long Does Lettuce Take to Grow?
Some of the most common varieties of lettuce (and their growing seasons) include:
Leaf lettuce or loose-leaf lettuce: 40–50 days
Butterhead lettuce or bibb/Boston lettuce: 65–80 days
Romaine lettuce or cos lettuce: 80–85 days
Crisphead or iceberg lettuce: 80–90 days
How to Harvest Lettuce
Think Like a Pro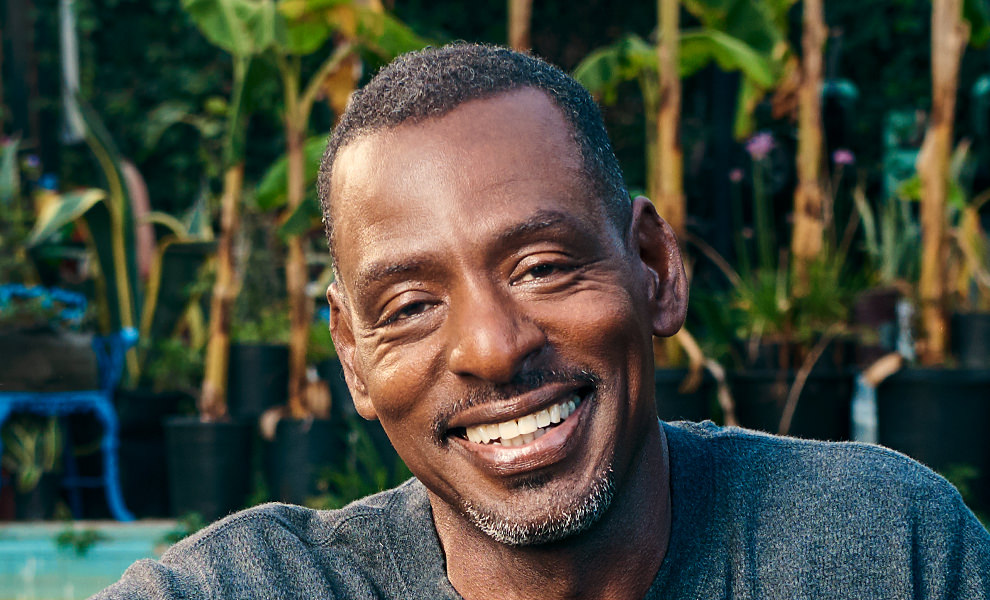 Community activist and self-taught gardener Ron Finley shows you how to garden in any space, nurture your plants, and grow your own food.
View Class
Lettuce is one of the easiest and most straightforward vegetables to harvest, and most varieties can begin to be harvested between 30 and 70 days after planting, depending on the types of lettuce you're growing. However, once harvested, lettuce is quick to wilt—so rather than harvesting all of your lettuce at once, simply visit your garden when you want fresh lettuce and harvest a little bit then.
Harvest the lettuce plants in the morning. Lettuce will be at its freshest in the morning before it has been out in the sun all day. If you want to harvest some of your lettuce, it's best to choose and harvest your leaves before the temperature gets too warm and the lettuce begins to wilt.
Remove the outer leaves. The outer leaves of the lettuce plant are the most mature, so these are the ones you'll want to harvest first. Look at the outer lettuce leaves and find any that are large, have a strong color, and feel crisp, and remove them by tearing gently or cutting with a pair of shears.
Allow the inner leaves to continue growing. Even though you've removed leaves from the lettuce plant, the inner leaves will continue to grow. Continue to care for the plant for later harvesting.
At the end of the season, if you're harvesting lettuce plants all at once, simply cut the whole plant about a half-inch above the soil level. Harvested lettuce should be stored in the refrigerator in a loose, plastic bag and can keep for up to three weeks, depending on the variety.
Learn More
Grow your own food with Ron Finley, the self-described "Gangster Gardener." Get the MasterClass All-Access Pass and learn how to cultivate fresh herbs and vegetables, keep your house plants alive, and use compost to make your community - and the world - a better place.