---
What Are Moonflowers?
Moonflowers (Ipomoea alba) are a perennial climbing vine with large trumpet-shaped blooms in the same family as the vining sweet potato and the morning glory. While morning glories bloom as the sun rises, moonflowers—also known as tropical white morning glories—unfurl their fragrant white flowers at sundown and close them in the late morning. Their nighttime blooming makes moonflowers a popular sensory addition to any flower garden planted near bedroom windows or outdoor dining spaces.
The term "moonflower" can also refer to a few other night-blooming plants, including those in the Datura family of poisonous Vespertines, the night-blooming cereus cacti, and the evening primrose.
When to Plant Moonflowers
Moonflower plants do exceptionally well in subtropical and tropical areas, because of the warmth and humidity. For USDA hardiness zones nine to 12, aim to plant in February or early March, to allow the five or six months needed for the plant to bloom; in colder climates, plant moonflowers when all danger of frost has passed, and outdoor temperatures reach 70 degrees Fahrenheit.
How to Plant Moonflowers
Pick the site. Moonflowers bloom best when given the advantage of full sun, but the plants can tolerate partial shade. In areas with cooler summers, trellising moonflowers along a sun-facing wall will help keep the plant warm with ambient heat.
Prepare the site. Like most plants, moonflower vines prefer a fertile, well-draining loamy soil, but they are also highly tolerant of poor soils. Treat the soil with organic matter like compost (or plant in nutrient-rich potting soil). Moonflowers can adapt to most soil types, and also tend to adapt watering needs to fit sandy or clay-based soils.
Provide a sturdy trellis. Moonflower vines are vigorous climbers that can reach up to 20 feet in a single growing season, so they'll require structure fairly quickly. Install a trellis at the time of planting for easier training as tendrils appear.
Start seeds indoors. To start moonflower seeds indoors, do so three to four weeks prior to planting outside. First, nick the wide end of each hard seed coat with a nail clipper, which will allow water to germinate the seed much quicker. Soak in warm water between 24–48 hours before transferring to three-inch peat pots filled with a seed-starting mix. Cover with a fine layer of potting mix and water well; keep in a warm place, and watch for seedlings to emerge by 14 days. When ready to plant, direct sow the peat pots into the ground or into large containers to avoid disturbing the new roots.
Plant. To sow seeds outdoors, wait until the soil has warmed enough to be workable (a week or two after the last frost). Sow three moonflower seeds ¼ inch into the soil, lightly cover and tamp down, and water thoroughly. Once the plants reach two inches tall, thin until they are 10 inches apart to allow space to grow.
How to Grow and Care for Moonflowers
Moonflowers require routine watering, pruning, and mulching to thrive.
Water: Water new plants regularly until established, tapering off if the soil becomes too waterlogged. In particularly hot weather, water more as needed.
Prune: As the flowers decline, the moonflower plant will begin to form seed pods, which, if left uncontrolled, can lead to spreading. To prevent spreading, remove the seed pods as they appear in the fall, around October.
Mulch: Mulch moonflower plants with organic matter like compost or straw to control weeds and regulate moisture.
Fertilize: Moonflowers respond best to a half-strength phosphorus fertilizer during its blooming season (early summer). Nitrogen fertilizers will redirect too much energy to the leaves, and discourage blossoms.

Learn More
Think Like a Pro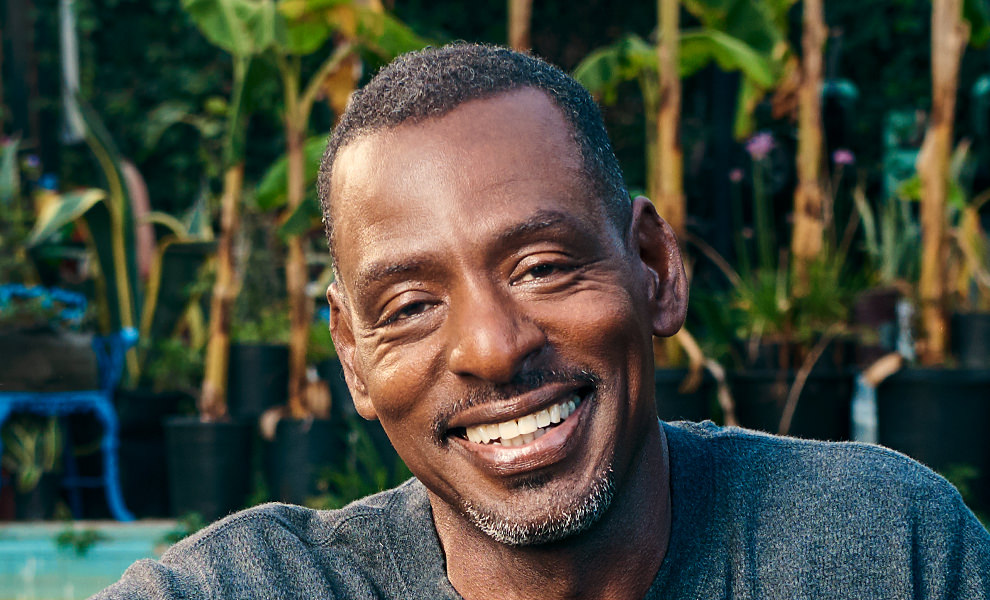 Community activist and self-taught gardener Ron Finley shows you how to garden in any space, nurture your plants, and grow your own food.
View Class
Grow your own food with Ron Finley, the self-described "Gangster Gardener." Get the MasterClass All-Access Pass and learn how to cultivate fresh herbs and vegetables, keep your house plants alive, and use compost to make your community - and the world - a better place.