---
What Is Salvia?
Salvia officinalis, also known as common sage, garden sage, or kitchen sage, is part of the Lamiaceae mint family. Salvia is an herb used in alternative medicine and cooking (the officinalis part of its name refers to any plant used for medical purposes). Salvia flowers come in an array of colors, sizes, and different varieties of leaf types and patterns.
6 Types of Salvia
Salvia can grow as either an annual or perennial flower. Below is a list of the various types of salvia plants available:
Scarlet sage. Scarlet sage (Salvia splendens) is an annual salvia with a deep red hue. Scarlet sage's blossoms can last from late spring up through the first fall frost, and can also tolerate partial shade during its growing season.
Mealycup sage. This blue salvia (Salvia farinacea), also known as Victoria Blue salvia, is an annual sage with a deep blue color. It is low maintenance and mostly animal resistant, which means you can enjoy longer blooms with little extra work.
May Night sage. May Night (Salvia nemorosa or Salvia sylvestris, depending on parentage) is another perennial sage that takes on an indigo-blue hue. May Night sage should be trimmed or deadheaded throughout the season to keep your garden looking tidy and promote new growth.
Caradonna. Caradonna (Salvia nemorosa) is a perennial plant with blue and purple flowers. This bicolor sage is heat-tolerant and can withstand many hours of full sun. Caradonnas have deep purple-black stems that make them stand out in any garden.
Autumn sage. Autumn sage (Salvia greggii) is a bushy perennial plant with usually purple, yellow, or pink flowers. This plant is great at attracting hummingbirds, which serve as efficient pollinators for your garden.
Mexican bush sage. Mexican bush sage (Salvia leucantha) can grow up to four feet and is generally drought tolerant. This ornamental plant can sprout purple or white flower spikes from late summer to the first frost.
How to Plant Salvia
Salvia is relatively easy to plant. You can sow salvia directly outside in your garden soil if the conditions are right. For planting salvia in your own garden, check the following steps:
Choose a site. Salvia plants prefer full sun. Pick a site in your garden that gets at least six hours of sunlight per day.
Prepare the soil. Salvia plants need well-draining soil with a slightly acidic pH between 5.5 and 6.5. Adding a layer of mulch to the area can help protect the plant's roots and retain moisture.
Loosen the soil. Loosen the soil to about a foot deep to give salvia's root system ample space to grow.
Sow. Spread the seeds out evenly on the topsoil of the designated planting area. Lightly cover the seeds with soil.
Transplant. If you are transplanting salvia plants from containers into your garden, dig a hole twice the diameter of the container. Carefully place the root ball into the planting hole, so that only the top of it is level with the surface soil. Place each of these plants one to three feet apart, depending on the variety you're growing.
Water. Water until the soil is evenly moist.
How to Grow and Care for Salvia
Think Like a Pro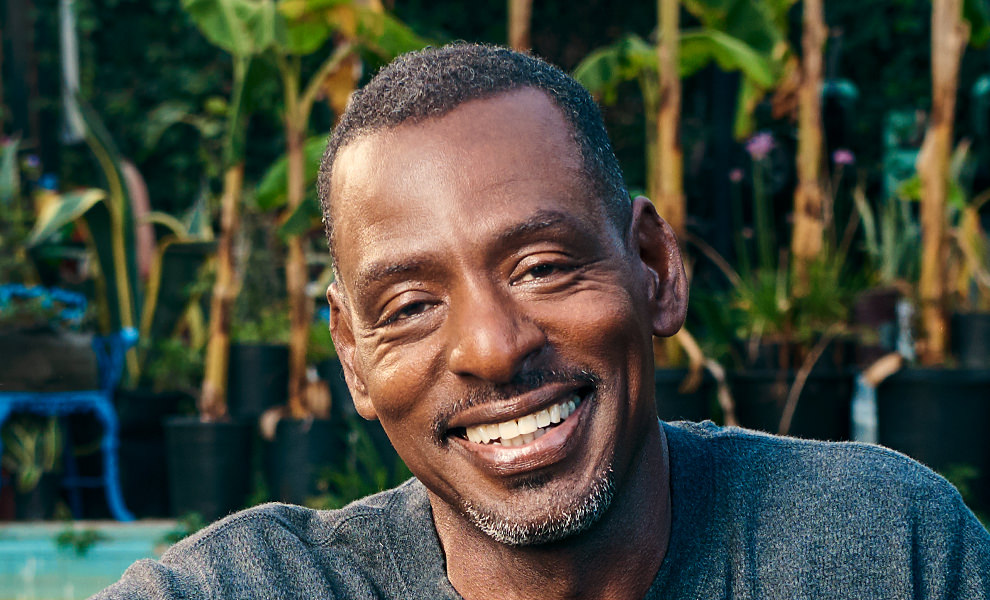 Community activist and self-taught gardener Ron Finley shows you how to garden in any space, nurture your plants, and grow your own food.
View Class
While specific types of salvia may have different growing conditions, they are mostly similar in their care. For some gardening tips on how to care for your salvia, check out the list below:
Mulch. Add two to three inches of mulch to smother weeds and conserve moisture during warmer months. Mulching will protect the plants from frost in colder temperatures.
Deadhead. Certain types of sage flowers may benefit from deadheading, but at the end of the season, leave the last flowers on to encourage re-seeding and provide food for the birds.
Prune. As your sage plants age, their stems will become woody. You can prune these stems away. After the first frost, you can also trim back your salvia stems one to two inches to encourage new growth.
Divide. During the early spring, every few years, divide your salvia plants up into groups and replant them. Dividing your salvia can help rejuvenate the plant, making it healthier and longer-lasting.
Compost. Each spring, add a three-inch layer of compost to your sage bushes to keep the nutrients refreshed and plentiful.
Learn More
Grow your own food with Ron Finley, the self-described "Gangster Gardener." Get the MasterClass Annual Membership and learn how to cultivate fresh herbs and vegetables, keep your house plants alive, and use compost to make your community - and the world - a better place.