---
When to Plant Watermelon
Watermelon is a warm-weather crop with a relatively long growing season. Watermelon needs around three months of warm-weather conditions to thrive, so growers in colder climates may need to start the seeds indoors, then transplant into an outdoor garden once the soil temperature reaches 70 degrees Fahrenheit.
How to Plant Watermelon
Watermelon needs adequate space, full sun, and nutrient-rich soil to successfully grow.
Pick the site. The watermelon plant generally prefers a loamy soil with a pH of 6–6.8, with plenty of sun and lots of room: Watermelon vines can sprawl 18 to 20 feet depending on the variety, so it's generally best to plant seeds in soil hills four feet apart, with about six feet between rows if you're growing a whole patch.
Prepare the site. A few weeks before planting, work a few inches of organic matter like compost or aged manure into the soil. Like cantaloupe, watermelons are heavy feeders that require nutrient-rich soil. After assessing your soil (this can be done with a soil test) for deficiencies and acidity, you can amend the soil with a number of organic solutions like compost, nutrient meals, or specific fertilizers as needed. Use a nitrogen-based fertilizer on watermelon plants at the start of the growing process, but switch to a phosphorus and potassium fertilizer once flowers appear to promote strong melon development.
Start seeds indoors. Watermelon seeds can be started indoors, about six weeks prior to growing season. Plant seeds in peat pots and place near a sunny windowsill. Keep soil moist, but refrain from overwatering at this stage—peat pots are very absorbent and will keep the soil humid for the newly germinating seeds.
Sow seeds in the garden. If sowing watermelon seeds directly, place four to six seeds in a one-inch hole at the top of a mound—once the seeds begin to sprout, they can be thinned back to the strongest two to three seedlings. You can plant indoor watermelon seedlings in your home garden once the soil temperature reaches at least 70 degrees Fahrenheit. Arrange plants in raised mounds along a row (known as "hills") to direct heat more efficiently, and maintain good drainage. To plant seedlings, dig holes a little wider and deeper than the peat starter pots they're in. Place the entire seedling and its pot in the hole, and fill in with soil, tamping down gently around the surface. Young watermelon vines are delicate so handle with care when transplanting.
How to Care for Watermelons
Water regularly. Watermelon needs one to two inches of water per week. Overwatering can lead to mildew and encourage fungal diseases, so drip irrigation can provide a more controlled solution. Aim to keep the soil moist, but not soggy. About two weeks prior to harvest, stop watering the crop altogether, so the sugars inside the fruit can concentrate, producing a sweeter melon.
Practice companion planting. Companion planting both encourages pollination by attracting beneficial insects like bees and helps to deter pests like cucumber beetles, vine borers, and aphids while balancing the overall health of your garden.
Control weeds. Use black plastic mulch or organic matter to control weeds and regulate soil temperature. When melons reach the size of a softball, you can lift them off the ground with a layer of hay to prevent rot and insect activity.
Use row covers. Row covers can help protect your watermelon from pests until both male and female flowers appear.
How to Tell When Watermelon Is Ripe
Watermelon usually ripens over a two-week period. You can determine a watermelon's ripeness in three distinct ways:
Thump the rind. A ripe watermelon should have a deep hollow sound when you thump the rind, similar to a knock on the door.
Check the field spot. The part of the watermelon that rests on the field as it grows is known as the field spot. A ripe watermelon will have a field spot that is pale yellow or cream color.
Check the tendril. Watermelon has a curly tendril where the fruit was connected to the vine during the growing process. If the watermelon is ripe, the curly tendril should be almost completely dried out. If the curly tendril is green, the watermelon was picked too early and is not ripe.
How to Harvest Watermelon
Think Like a Pro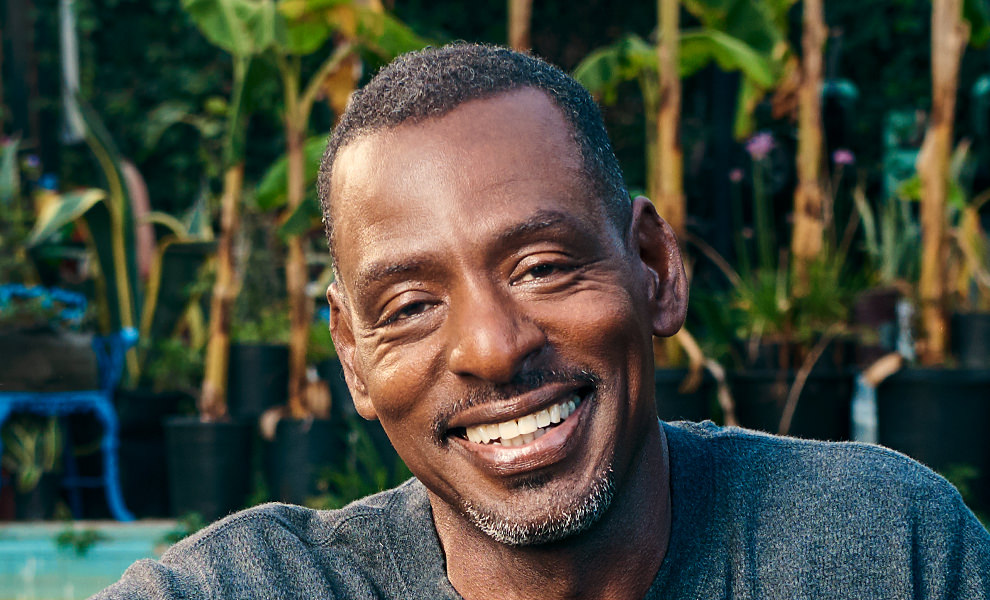 Community activist and self-taught gardener Ron Finley shows you how to garden in any space, nurture your plants, and grow your own food.
View Class
Watermelons are ready for harvest once the curly tendril begins to dry out and turn brown. Use garden shears or a sharp knife to cut the watermelon stem away from the vine.
Learn More
Grow your own food with Ron Finley, the self-described "Gangster Gardener." Get the MasterClass All-Access Pass and learn how to cultivate fresh herbs and vegetables, keep your house plants alive, and use compost to make your community - and the world - a better place.