---
What Is a Point and Shoot Camera?
A point and shoot camera, also known as a compact camera or a "P&S," is a simple, automated digital camera. These cameras are small and quick, often relying on autofocus and automated exposure settings, allowing the photographer to focus on pointing and shooting. Point and shoots have a built-in zoom lens and flash and are perfect for those who want higher image quality than a smartphone without all the complexities (and price) of operating a fancier camera.
What Are the Benefits of Using a Point and Shoot Camera?
While limited in their menu options and capabilities, point and shoot cameras still have many benefits:
Affordable. Point and shoot cameras are the best cameras for anyone looking to take a quality shot on a budget. These cameras are relatively inexpensive and are perfect for non-professional photographers who still want to produce higher quality images than their phone cameras. Even the best point and shoot cameras are less expensive than a smartphone.
Easy to use. Point and shoots have fixed lenses and full-auto modes—although some higher-end models allow more adjustments. Point and shoots are great for casual or beginner photographers who want to take quick shots without fussing over settings or shooting modes (but most models allow you to adjust aperture or shutter speed). Point and shoot cameras have built-in zoom lenses and image stabilization that offer the photographer a variety of different shots with minimal adjusting.
Compact. Point and shoots have small, lightweight camera bodies. Due to their limited settings, point and shoot photographers don't need to lug around extra accessories or attachments, like extra zoom lenses, making them easy to travel with.
Quiet. Point and shoot cameras operate quietly, making them a good option for taking photos of wildlife or snapping candids in a quiet setting.
What Is a DSLR Camera?
A digital single-lens reflex camera (DSLR or digital SLR) is a type of camera that delivers high-end image quality and is widely used by amateurs and professionals alike. A DSLR camera allows you to see the exact image you're shooting directly through the viewfinder, allowing you to visualize and capture your scenes better.
What Are the Benefits of Using a DSLR Camera?
While technology has now advanced even further beyond the DSLR, there are still many benefits to using this particular camera:
Interchangeable lenses. Most digital cameras are fixed lens cameras with set focal lengths, which means less manual control. A DSLR utilizes a variety of lenses, allowing more options available for your shots, like customizable depth of field, adjusting shutter speed, or wide-angles.
Quick autofocus. DSLR cameras have advanced subject tracking, giving them blazing fast autofocus, which is essential for sports and events.
Long battery life. The optical viewfinder requires less power than other cameras, so your battery lasts longer, which means more time spent taking photos.
More storage. Unlike film cameras, when you take your photograph on a DSLR, it is stored on a memory card, which can hold many more photos. You don't have to worry about using up the expensive film while trying to get your perfect shot.
No lag. Since the light is directed straight into the optical viewfinder, your exact scene can be seen without a delay like on some point and shoot cameras. This means less time spent focusing on your image and more time capturing it.
Large sensors. While megapixels play an important role in good resolution and high image quality, it's the larger sensors in the DSLR that increase the quality of your pictures. Unlike your smartphone, the sensor in a DSLR is large, making it ideal for low light situations. The bigger the sensor, the more light captured.
Many accessories. A DSLR is versatile in its use of attachments and extra gadgets, like mounts, flashes, and triggers, making it a truly customizable experience and giving you a wide breadth of ways to take your pictures.
Point and Shoot Cameras vs. DSLR Cameras: What's the Difference?
There are many differences between point and shoots and DSLR cameras. DSLR cameras offer a wider variety of options, like different lenses and more advanced image settings. They have a larger image sensor size, making them a better choice for low-light conditions. Unlike point and shoots, DSLR cameras can accommodate extra attachments and accessories to adjust the shot. DSLR cameras also produce images without delay, offer higher storage capacity, and last longer out in the field than most standard point and shoots.
Point and shoots are less expensive than DSLR cameras, making them a better choice for beginner photographers, and those on a budget. Point and shoots are easier to travel with than DSLR cameras, because of their lack of attachments and accessories, and overall lighter weight. Point and shoot cameras operate more quietly than DSLR cameras, making them a good option for taking photos of wildlife or snapping candids in a quiet setting.
Want to Learn More About Photography?
Think Like a Pro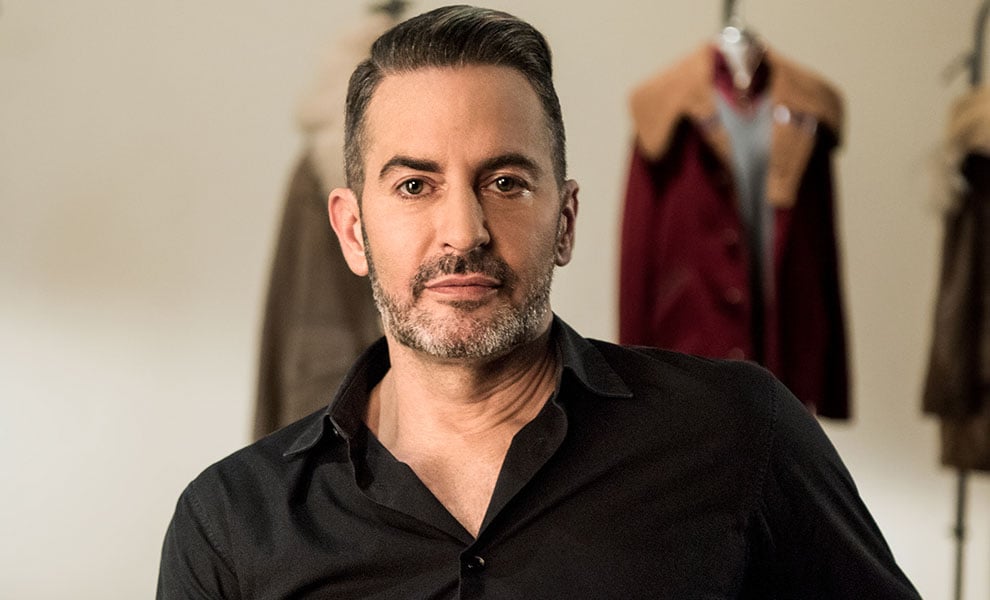 In 18 lessons, iconic designer Marc Jacobs teaches you his process for creating innovative, award-winning fashion.
View Class
Become a better photographer with the MasterClass All-Access Pass. Gain access to exclusive video lessons taught by photography masters, including Jimmy Chin, Annie Leibovitz, and more.