---
What Are Bush Beans?
Green bean crops have two growing styles: bush and pole. Bush beans grow out in a compact space, while pole beans, as their name suggests, grow on climbing vines. Bush beans take up less space and don't require a trellis support in order to grow, making them the ideal choice for beginning gardeners who want to grow their first bean crop. Popular bush bean varieties include Blue Lake, Contender, Roma II, and Royal Burgundy.
How to Plant Bush Beans
Bush beans prefer air and soil temperatures between 65 to 85 degrees Fahrenheit—in most areas of the United States, this is in early spring just after the last frost date. Once the temperature is right for bush beans:
Choose the site. Bush beans prefer full sun, so choose an area in your garden that receives at least six hours of sunlight per day.
Prepare the garden bed. Bush beans will grow best in well-draining soil that is rich in organic matter. You can also grow bush beans in containers all season long, but starting the seeds in a container to later transplant them into the garden can be difficult because of their delicate root systems.
Plant seeds. Sow bush bean seeds about one inch deep and three inches apart. If you are planting multiple rows, space the rows about 18 inches apart to give the plants room to grow. Cover with soil and pat down slightly to settle the soil.
Water. Immediately after planting, water the area lightly to settle the soil and nourish your seeds.
Thin. Once your green bean plants have at least two true leaves, you'll need to thin them with garden shears so that each plant is six inches apart.
How to Care for Bush Beans
Bush beans are low-maintenance plants that require routine watering, weeding, and pest control to thrive.
Water regularly. When growing bush beans, keep the soil evenly moist by giving the plants about two to three inches of water per week. If you're having problems with diseases like powdery mildew or anthracnose, water your bean plants at the ground level rather than sprinkling the leaves, or try watering early in the morning so the soil can dry out before the colder temperatures at night.
Take care of weeds. Pick weeds around your bush beans as soon as you see them. To prevent more weeds from growing, spread mulch around the base of the plants.
Deter pests. Bush beans can be targets for many different kinds of pests, from aphids to Mexican bean beetles to spider mites. Pick off pests as you see them or spray them with a hose. If the problem persists, consider natural pesticides like insecticidal soap.
Avoid nitrogen fertilizers. Since beans fix their own nitrogen, meaning they add nitrogen to the soil from the air rather than feeding on nitrogen with their roots, avoid using any nitrogen-rich fertilizers around your bush beans. Too much nitrogen in the soil will encourage your plants to produce more leafy growth and fewer bean pods.
How to Harvest Bush Beans
Bush beans should be ready to harvest about 40 to 60 days after planting. Here are a few tips for harvesting your bush bean plants:
Pick before beans swell: Once the green pods are long and crisp, but not yet swollen and round from the beans inside, pick them off of the plant. If you wait to harvest until the bean pods are bulging, the beans inside will taste tough.
Pick bush beans often: Pick bush beans as soon as they're ready, rather than leaving them on the plant for a few days—the more often you pick beans, the more beans the plant will produce.

Succession plant: Bush beans will produce most of their crop in a two-week period, after which the plants will stop producing and start to wilt. If you want to have bean crops throughout the growing season, plant bush beans in successive plantings to extend your harvest.
Learn More
Think Like a Pro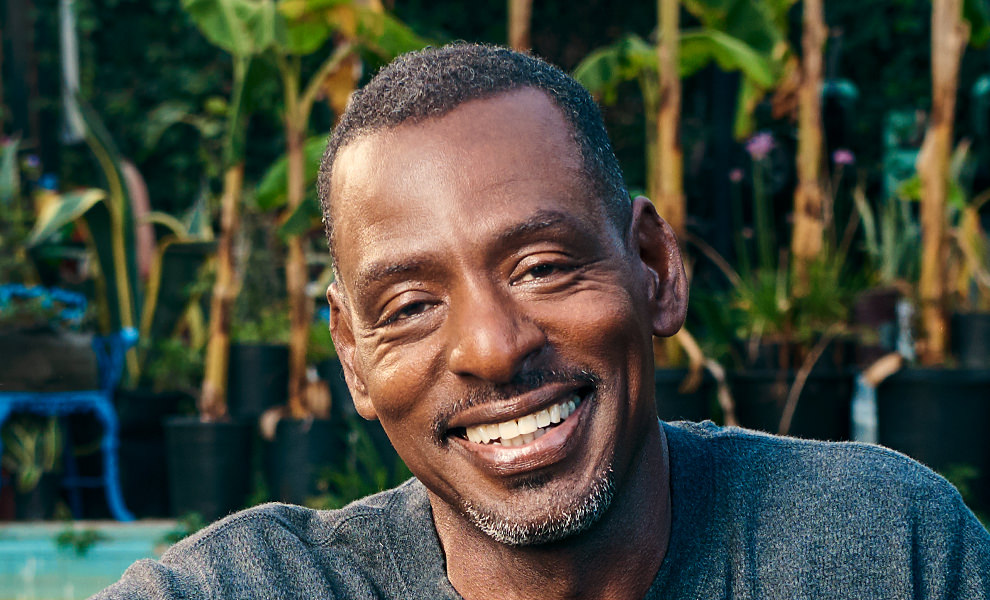 Community activist and self-taught gardener Ron Finley shows you how to garden in any space, nurture your plants, and grow your own food.
View Class
Grow your own food with Ron Finley, the self-described "Gangster Gardener." Get the MasterClass Annual Membership and learn how to cultivate fresh herbs and vegetables, keep your house plants alive, and use compost to make your community - and the world - a better place.