---
What Is a Loop Pedal?
A loop pedal, or looper pedal, is an electronic device that creates instant recordings of a musical performance and plays those recordings back in real-time. This allows a musician to begin overdubbing themselves to create a vast, polyphonic soundscape based on their own performances in the room.
Loop pedals are stompboxes that sit on the floor, and players activate them with their feet. Prior to the advent of loop pedals, players needed large recording consoles to capture their performances and play them back with a respectable sound quality. But some of today's compact loopers are no bigger than any other guitar effects pedal, while providing many minutes of recording time and nearly unlimited overdubs.
How Does a Loop Pedal Work?
Loop pedals record audio that is fed into them using either an XLR cable or a 1/4" instrument cable. They usually capture this audio as a WAV file, either using on-board memory or via an external SD card. They can then instantly play back this recorded audio when a musician steps on one of the pedal's switches.
How to Use a Loop Pedal
Operating most loop pedals is quite intuitive, often using a single pedal or footswitch. The musician will use their foot to tap the pedal and play what they would like to record. With another tap of the pedal, the loop pedal will playback a looped recording. While there are many loop pedals on the market, often it's the same footswitch that controls all aspects of recording and playback.
How to Shop for a Loop Pedal
Different loop pedals have different capabilities, but there are a few qualities to keep in mind as you shop for the right loop pedal:
Recording time: Most dedicated loop pedals offer many minutes, and some can save hours of recording time.
Loop channels: Some only have a single loop channel—although that channel can accommodate overdubbing of multiple parts. Other loop pedals offer independent loops that a player can turn on and off.
Advanced loop functions: Advanced loop pedals can play audio in reverse, they can slow the audio down to half time, or they can provide built-in drum machine sounds to play along to.
Input: Most loop pedals have a mono input, but stereo loopers are popular among certain instrumentalists, such as keyboard players.
7 Common Loop Pedals
Think Like a Pro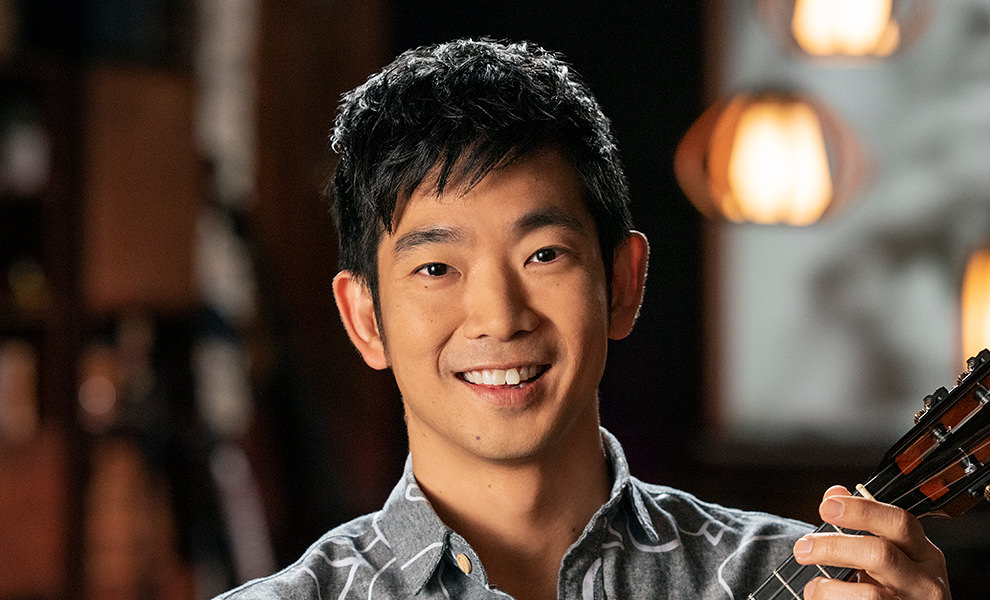 Jake Shimabukuro teaches you how to take your ʻukulele from the shelf to center stage, with techniques for beginners and seasoned players alike.
View Class
Today's musical instrument marketplace features many excellent compact looper pedals, which can be found on websites like Reverb and Sweetwater, as well as local music stores. Here are some of the leading models:
TC Electronic Ditto Looper series: From the Ditto Looper to the Ditto x2 Looper, Ditto x4 Looper, and Ditto+ Looper, this effect pedal series from TC Electronic is known for both its logical ease of use and its true bypass switching. The pedals' USB connectivity also lets you add pre-recorded loops from other sources, storing them on the devices' internal memory.
BOSS RC-300 Loop Station: BOSS is an industry leader in the world of effects technology, and the multi-track RC-300 helps explain why. It features three independent loops with an expression pedal to control loop levels. For a more compact option with a single loop track, try the BOSS RC-3 Loop Station, which is the size of a standard guitar pedal. Meanwhile, the BOSS RC-1 Loop Station, which started it all, has its adherents on the used marketplace.
Pigtronix SPL Infinity Looper: The Pigtronix Infinity Looper offers MIDI connectivity, multiple volume controls, and pitch shifting, while maintaining a compact footprint.
VOX VLL1 Guitar Looper: This Vox unit offers various effects such as reverb, chorus, and distortion. While there are individual pedals for these other sounds, this pedal will help you keep your pedalboard compact.
Electro-Harmonix 720 Stereo Looper: This EHX unit offers both mono and stereo inputs and ten independent loops, although it only features two footswitches. It offers a tremendous amount of functionality, although it can take some practice to wrangle all its functions with just the two footswitches. EHX offers an external foot controller to make this easier.
Digitech Jam Man Stereo Looper Delay Pedal: This pedal works as both a looper and a delay pedal, and comes with extra features, such as computer librarian software for organizing your stored loops. As a two-in-one offering, it provides guitar players with efficient use of valuable pedalboard real estate. The Jamman Express XT is even smaller, but it loses the delay function.
Donner Tiny Looper Guitar Effect Pedal: The Donner brand always offers surprising sound quality in small, nondescript pack aging. Like offerings from TC Electronic and BOSS, the Donner unit offers extensive overdubbing, a half-speed playback mode, and logical operation, while operating on a simple 9v power supply.
Learn More
Grab a MasterClass All-Access Pass, stretch out those fingers, and get your strum on with a little help from the Jimi Hendrix of 'ukulele, Jake Shimabukuro. With some pointers from this Billboard chart topper, you'll be an expert on chords, tremolo, vibrato, and more in no time.