---
What Is a Psychological Thriller?
The psychological thriller is a subgenre of thriller that explores the psychology of its characters, who are often unstable. What makes a thriller psychological is that the biggest questions revolve around the minds and behavior. Psychological thrillers often incorporate elements of mystery and include themes of crime, morality, mental illness, substance abuse, multiple realities or a dissolving sense of reality, and unreliable narrators.
Any book can generate excitement, suspense, interest, and exhilaration, but because these are the primary goals of the thriller genre, its authors have laser-focused expertise in keeping a reader interested. The psychological thriller genre has some overlap with but is distinct from the psychological horror genre, which incorporates more elements of terror (Stephen King's The Shining is a prime example of a psychological horror story). Psychological thrillers generally stay away from elements of science fiction, focusing on events that could take place in real life.
3 Elements of a Good Psychological Thriller
Although psychological thrillers vary widely in their storylines, some common elements include:
Major plot twists: Psychological thrillers can be ruined by spoilers, since so much of their excitement hinges on the unexpected twists and turns that the novel takes.
An unreliable narrator: Revealing the narrator, or another important character, to be unreliable is another way authors create suspense as the reader tries to figure out who they can trust. Lies, paranoia, and flawed memories are all staples in the psychological thriller genre.
Familiar elements: Psychological thrillers often take place in the home (aka domestic thrillers) and feature ordinary-seeming characters. This allows thriller writers to get inside the reader's mind, making them wonder, "What if this happened to me?" Starting with the familiar also allows writers to slowly introduce characters' backstories, mental health issues, and other elements that create suspense over the course of the novel.
4 Examples of Psychological Thriller Authors
Some of the most well known psychological thriller writers include:
Patricia Highsmith is known for Strangers on a Train, which follows two strangers who agree to exchange murder victims (and was adapted into a film by Alfred Hitchcock a year after its publication); and The Talented Mr. Ripley series, about a charming con artist and serial killer who murders a rich man and steals his identity.
Gillian Flynn is the author of Sharp Objects, about a reporter who returns to her hometown after a murder, and Gone Girl, told from the points of view of two unreliable narrators: a woman who disappears on her wedding anniversary and her husband (later adapted into a movie directed by David Fincher).
Paula Hawkins wrote The Girl on the Train about an alcoholic woman who becomes involved in a missing-persons case close to her ex's home.
Dennis Lehane wrote the novel Shutter Island, which deals with the possibility of multiple realities in a mental hospital on an isolated island.
4 Tips for Writing a Psychological Thriller
Think Like a Pro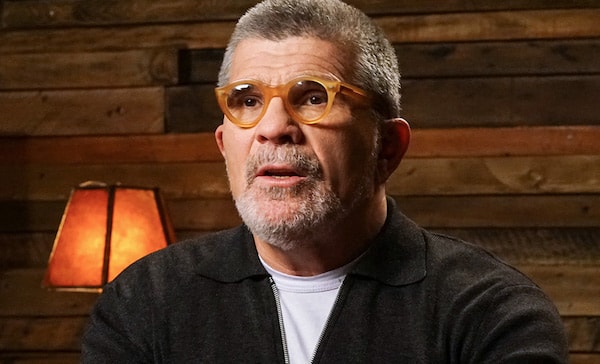 The Pulitzer Prize winner teaches you everything he's learned across 26 video lessons on dramatic writing.
View Class
The best psychological thrillers keep readers on the edge of their seats with unexpected twists. While reading a psychological thriller is easy, writing one can be difficult. Here are some writing tips to help you from first draft through editing:
Keep tension high. You can do this descriptively by showing your characters in tense situations, and you can do it structurally by rearranging the parts of a chapter to keep the pacing swift. Both techniques involve withholding information from the reader. By doing this, you don't get bogged down in details or information dumps that slow down the pacing. Crucially, withholding allows room in the reader's mind for the growth of questions and ideas.
Craft situations where characters are unable to get the information or tools they need. This forces the characters to strategize and take actions to reach their goals. If you do this, it's important to construct believable scenarios. Make sure your characters don't have an easy way of getting the information they need. Otherwise, your readers will lose respect for you and your characters.
Heighten the tension. In general, there are two ways to augment tension in your story. Descriptive elements that create tension are individual; they come from your story and from the forces or events that are pressuring your characters. Structural elements that create tension involve the way you write your story, like starting your chapters with a sense of urgency or blending descriptive passages into action scenes.
Flesh out character backstories. One way to create twists and suspense is to slowly introduce surprising elements of your characters' backstories. A backstory can create a plot twist, or reveal why a character may be unreliable. Backstories can also raise the stakes of a story by giving your characters motivation.
Want to Learn More About Writing?
Become a better writer with the Masterclass All-Access Pass. Gain access to exclusive video lessons taught by literary masters, including Neil Gaiman, David Baldacci, Joyce Carol Oates, Dan Brown, Margaret Atwood, Doris Kearns Goodwin, and more.