---
"Shop now!" "Join our mailing list!" If you go online, you've most likely clicked on a link that was encouraged by language like this. These are known as a "call to action"—a type of digital marketing strategy that companies use to turn web visitors into customers.
What Is a Call to Action?
A call to action, also referred to as a CTA, is a digital marketing strategy to get website visitors to take a desired action—like buying a product or subscribing to a newsletter. A CTA is a short piece of content that directs an online audience to click a link. When they do, they arrive at a landing page where they can learn more about the brand and make a purchase. CTAs often appear as a pop-up box, banner, or call-to-action button on a website.
4 Ways to Use a Call to Action
A call to action is a marketing tool that drives web traffic to a company's site. A CTA is meant to:
Build up a customer base: By directing people to their website, companies build brand awareness and get more people to learn about their company and products.
Make a sale: A CTA is part of a sales funnel—a digital marketing strategy that begins with creating awareness and interest in a company and eventually leading to a sale. Effective CTAs have a high conversion rate—the number of unique visitors that do what a CTA asks.
Generate leads: Companies use CTAs to identify their target audience and generate leads—people who have a general interest in what a company is offering and are likely to become future customers. A company will create an email list from this group to continue to market to them directly.
Create a direct path to the product: A CTA makes it easy for someone to get to your website. With the click of a link, a customer can be at your virtual doorstep, where they can easily make a purchase.
Where to Include a Call to Action
In your marketing campaigns, you can use CTAs across websites that your target audience visits. These can include:
Your website: When people visit your website, make sure there are CTAs in different sections like your homepage, giving people ample opportunity to click through and make a purchase. Include CTAs in blog posts that you write for your company. If you don't have one, start blogging to drive more traffic to your site.
Email campaign: Using your email list, send out an email blast to your subscribers. Place CTAs in the body of the email.

Social media: Place sponsored ads on social media, like Facebook, which has a "Learn more" button for companies to include with their CTAs.
Google: Buy ads on Google that show up when people search for your type of product or service. Make sure to include your phone number. Google will have a click-to-call button on mobile advertisements so a customer can simply tap the link to call, making it easier for them to reach you.
5 Tips for Writing an Enticing Call to Action
Think Like a Pro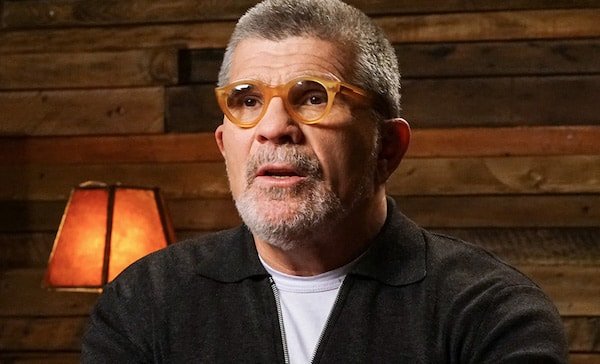 The Pulitzer Prize winner teaches you everything he's learned across 26 video lessons on dramatic writing.
View Class
The best call to action is one that is concise, catchy, and gets the audience to click over to your website. Here are six elements to include in your CTA strategy:
Start with an imperative. The whole reason behind a call to action is to convince a person to do something. Start strong. Use authoritative language and action verbs that direct people, like "shop," "join," or "click."
Make it low risk. A good CTA promotes a high value yet is low risk for your audience. Employ a zero-pressure approach. Let your audience know that they are simply finding out more without committing to anything.
Use persuasive writing skills. Copywriters often craft a good call to action by using persuasive language. Use words that persuade people to follow your direction. Keep your CTA copy concise to build intrigue and make your audience want to learn more. Create a value proposition—create an incentive that benefits people, like saving money or lower rates.
Create a sense of urgency. "Shop this limited time offer before it's too late!" Some of the best CTAs create a sense of urgency in their message. Using a ticking clock with a promotion creates FOMO—fear of missing out—and is an effective marketing tactic.
Make it pop off the page. A perfect call to action is a combination of persuasive language and a great design. Create an area of white space around the CTA button and use brighter colors. Make it stand out and catch your audience's eye.
Want to Learn More About Writing?
Become a better writer with the Masterclass Annual Membership. Gain access to exclusive video lessons taught by literary masters, including Neil Gaiman, David Baldacci, Joyce Carol Oates, Dan Brown, Margaret Atwood, David Sedaris, and more.