---
What Is Cosmic Horror?
Cosmic horror is a literary horror sub-genre created by H.P. Lovecraft, who himself described it as weird fiction. Cosmic horror generally explores the insignificance of human existence when compared to the vast universe. Lovecraftian horror stories generally explore these themes through familiar characters or entities like the Great Old Ones, a set of destructive god-like figures that exist outside of the realm of full human comprehension. The discovery of these figures thrusts the characters in a Lovecraftian horror story into a place where they must confront the futility and utter insignificance of their lives.
Cosmic horror has influenced countless other subgenres of horror fiction and horror movies, like body horror. Additionally, elements of Lovecraft's writings can be seen in modern genres as diverse as sci-fi and manga.
What Are the Origins of Cosmic Horror?
Howard Phillips Lovecraft is widely considered the creator of the cosmic horror genre. At the beginning of his career Lovecraft was aided by publisher Laird Barron who championed his work and published most of his early writings. Lovecraft's work was influenced by gothic horror writers like Edgar Allan Poe. Lovecraft's writings explored dark themes meant to strike fear in the hearts of his readers just as Poe did decades before him.
H.P. Lovecraft's Most Famous Stories
Lovecraft's work explored new territory in the horror genre and brought in elements of existential dread and cosmicism to the horror genre. Some of his most influential novellas and stories include:
"The Call of Cthulhu": H.P. Lovecraft first introduced the abomination known as Cthulhu, a horrifyingly destructive monster with tentacles and a squid face, in this short story. The story originally appeared in the science fiction and horror periodical Weird Tales in 1928.
"The Dunwich Horror": The mysterious grandson of a cosmic entity hides something terrifying in a rural New England farmhouse in this short story published in 1929. Like many of Lovecraft's works, it taps into the broader Cthulhu mythos.
At the Mountains of Madness: This 1936 novella details the story of an Antarctic expedition gone horribly wrong when the team encounters signs of extraterrestrial beings.
The Shadow Over Innsmouth: In this novella, published in 1936, a student explores the largely abandoned town of Innsmouth, finding it to have been decimated by a mysterious race of fish people and the cultists who serve them.
How to Write a Cosmic Horror Story
Think Like a Pro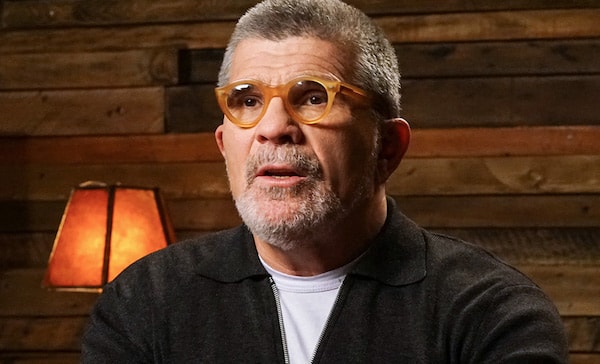 The Pulitzer Prize winner teaches you everything he's learned across 26 video lessons on dramatic writing.
View Class
If you find the common themes and motifs of cosmic horror engaging, there's nothing stopping you from trying your hand at a story. Below are some tips on how to approach your first cosmic horror short story or novella:
Read other cosmic horror. In order to write cosmic horror, it's important to have a deep knowledge of the genre. Cosmic horror writers often employ themes and characters from Lovecraft's Necronomicon or other stories. Whether or not you are planning on referencing the same characters and operating within the larger Lovecraft mythos, you should still read as much cosmic horror as you can get your hands on. It's also useful to expose yourself to traditional horror writers and suspense storytellers like John Carpenter and Stephen King.
Remember that not everything is as it seems. Cosmic horror often explores the unknowable and the existence of nebulous entities from beyond. As you start working on your novella or short story, think about the sense of instability and disorder that is inherent in the human condition; how you can play up a fear of the unknown in the characters and motifs you explore?
Tap into the futility of human existence. An oft-explored theme in cosmic horror is the futility of human existence. Cosmic horror writers use supernatural characters to highlight these themes, but ultimately they are commenting on the existential emptiness and futility that underscores human experience in the real world.
Aim for cosmic truth and revelation. Cosmic horror is first and foremost a genre about change and discovery. A protagonist discovers deep, often unsettling, existential truths over the course of the story. The process of discovery is part of what makes the genre so active and engaging.
Want to Learn More About Writing?
Become a better writer with the MasterClass Annual Membership. Gain access to exclusive video lessons taught by literary masters, including Joyce Carol Oates, Neil Gaiman, Dan Brown, Margaret Atwood, David Baldacci, and more.