---
What Is an Open Kitchen?
In interior design, an open kitchen or open-concept kitchen is a kitchen without walls separating it from the rest of the house. An open kitchen floor plan may extend into a home's dining room, living room, family room, or other living space, creating one great room. Many modern kitchens have an open floor plan, with minimal distinction between the kitchen area and any living areas on the same floor. These types of kitchens are popular in new home construction; they're also popular options when homeowners choose to remodel an existing kitchen.
4 Benefits of an Open Kitchen
The open kitchen layout has won over homeowners and professional kitchen designers alike, thanks to its many positive attributes.
Airflow and natural light: If you value home design that prioritizes airflow, continuity, and light, you'll appreciate an open kitchen space that flows into adjacent rooms and allows for maximal natural light.
Efficient use of space: By removing walls, an open kitchen plan can make a small space feel bigger. An open kitchen design can also make room for a kitchen island, which you can use for food preparation or as an informal dining space.
A perfect gathering area: Some open layout kitchens feature long marble countertops with bar stools where guests can sit and chat while you prepare food. Some have their own dining areas for impromptu meals. The general sense of informality helps make open kitchens the heart of the home.
Unified overall design: Open kitchens expand the living space of a home, and give you a place to add design accents that complement the rest of the house. Instead of flush ceiling lights, try adding pendant lights or even chandeliers to take advantage of the open air. You can extend a wood floor from an open kitchen into the adjacent living room or dining room.
3 Downsides of an Open Kitchen
While open kitchens have much to recommend them, they also do have certain drawbacks.
Greater need for tidiness: In an open floor plan, a messy kitchen is visible from other parts of the house, and it may make adjacent rooms feel messy by association. If you don't want to feel constant pressure to keep your counters clear and dishes out of the sink, an open kitchen may not be for you.
Less storage space: Despite usually offering more counter space, open kitchens tend to have fewer cabinets than a closed-off kitchen does. If you have many dishes or kitchen appliances to store, an open kitchen may end up being impractical. At the very least, you may need to get creative about your storage solutions.
Design choices are amplified: In an open-style kitchen, your appliances, cabinetry, light fixtures, and paint colors are visible from other parts of the house, which means you'll have to choose them carefully. Before you embark on an open kitchen makeover, you may want to enlist the help of an interior designer to make sure your kitchen ideas mesh with the rest of your house.
What Is a Closed Kitchen?
A closed kitchen is a kitchen space that is closed off from the rest of the house with one to two doorways. Narrow kitchens called galley kitchens are standard in small New York apartments and in old-fashioned row houses. Most restaurant prep kitchens also have a closed floor plan. Some California bungalows use corner kitchens, which are semi-closed rooms that nonetheless have solid walls.
4 Benefits of a Closed Kitchen
Think Like a Pro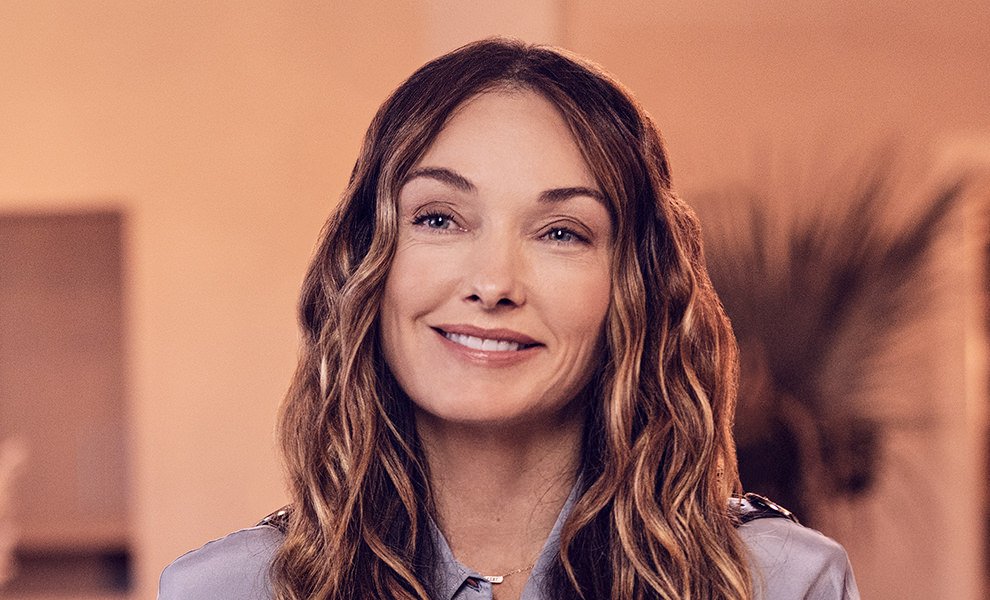 Award-winning designer Kelly Wearstler teaches you interior design techniques to make any space more beautiful, creative, and inspiring.
View Class
When it comes to open vs. closed kitchens, many committed home chefs opt for the closed kitchen layout. Here are some reasons why.
Privacy: Serious cooks benefit from a true chef's kitchen, where they can be isolated from disturbances in other parts of the house. A separate kitchen that does not bleed into a living room or dining room can give you the dedicated space you need to do your work.
Abundance of storage: The average closed kitchen has more cabinetry than the average open kitchen. These kitchen cabinets come in handy if you have a lot of gear to store and don't want appliances invading your actual cooking space. Some small kitchens may use open shelving instead of upper cabinets, but they still require solid walls to hold these shelves.
Allows for more separate rooms in your house: Not everyone wants one single great room on the main floor of their house. If you value having a formal dining room with a full-length dining table, or a family room with its own dedicated TV, a closed kitchen can make this a lot easier.
Freedom to experiment with design: You can do a kitchen remodel on a closed space and make use of design trends without worrying whether they match perfectly with adjacent rooms. From a subway tile backsplash to wood-stained open shelves to a unique color palette, you can actually take more chances in a closed-plan contemporary kitchen.
3 Downsides of a Closed Kitchen
Despite the practical value of a closed kitchen, this kitchen design does come with its drawbacks.
Inefficient use of space: The interior walls that separate a closed kitchen from other rooms may not maximize the potential of your house. A closed kitchen can stifle the natural flow of light and air you can get from an open floor plan.
Hot and stuffy: When you're cooking in a closed kitchen, the room can quickly fill with heat that has nowhere to go. A good exhaust fan can help cool things off, but it can be loud and make the kitchen an unpleasant place to work. On the other hand, cooking in an open space can let that same heat spread around the house, so there are tradeoffs to both models.
Minimal dining space: Most closed kitchens lack the space to sit and eat. If you are seeking a place to eat within a closed kitchen and are willing to take on a home improvement project, consider adding a small breakfast nook that is big enough for a modified table.
Learn More
Learn interior design from award-winning designer Kelly Wearstler. Make any space feel larger, cultivate your own distinct style, and create spaces that tell a story with the MasterClass Annual Membership.