---
What Is Calamari?
Calamari means squid in Italian. In English, calamari is a culinary term for squid meat, just as "pork" and "beef" refer to pig and cow meat, respectively. The word was borrowed from the Italian in the early 1800s, so it's fitting that the breaded and fried calamari appetizer at Italian-American restaurants is the most common preparation of squid in the United States.
Like their cuttlefish and octopus cousins, squid are cephalopods recognizable for their elongated, soft bodies and long arms and tentacles. Squid have long bodies that are easy to butcher, leaving behind a thin cylinder-shaped mass of flesh that can easily be stuffed or cut into rings and fillets. While they're often caught and prepared when they're between an inch and a foot long, some squid can grow to lengths of up to 80 feet.
Where Does Calamari Come From?
Squid exist in every ocean and sea (with the exception of the Black Sea). A wide variety of squid species are fished, cooked and consumed, including Atlantic or European squid, reef squid, and Japanese flying squid. Half of the total global squid consumption occurs in Japan, where it is called ika and grouped into the same category as cuttlefish (koika).
What Does Calamari Taste Like?
Squid has thin, mild flesh compared with octopus and cuttlefish, which have thicker, more flavorful meat like that of crab or lobster. Unlike fish and shellfish, raw squid meat is smooth and firm. When prepared properly, calamari becomes tender and absorbs the flavors it's cooked with. Otherwise, it can become chewy and bland.
How to Buy Calamari
Fresh calamari is available at most seafood markets and, depending on your location, large grocery stores. Due to their wide distribution, you can typically get domestically caught calamari, though squid imported from Asia is also common. If you can't find fresh calamari, squid also holds up to freezing quite well. Most calamari is sold either pre-sliced, or whole and cleaned.
How to Cook Calamari
To cook calamari, slice the squid body into thin rings, then cook over high heat for just a few minutes. Common cooking methods include grilling, broiling, and deep frying for just a few minutes. For tender calamari, squid should be cooked either for a very short time, or for a long time over low heat. While the body of the squid yields the best meat, calamari tentacles are also tasty, particularly in fried squid, where they offer additional surface area for the golden brown breading.
10 Popular Calamari Dishes
Think Like a Pro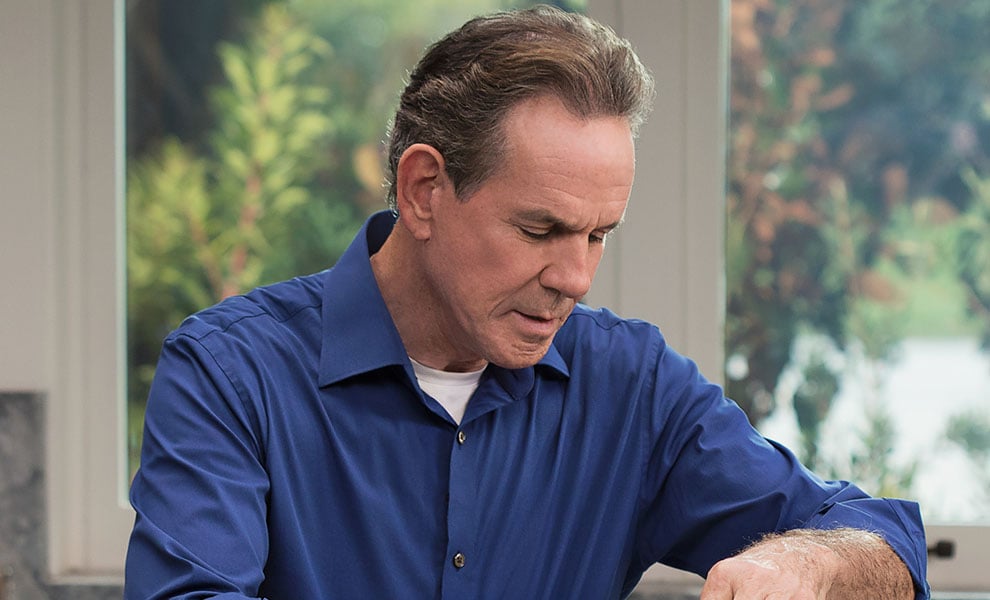 Learn techniques for cooking vegetables and eggs and making pastas from scratch from the award-winning chef and proprietor of The French Laundry.
View Class
Squid is a key ingredient in a variety of iconic dishes. Here are ten popular seafood dishes from around the globe that include calamari.
Fried calamari. A common preparation all over the world, fried calamari rings are most recognizable at Italian-American restaurants, where they're breaded in flour, seasoned with salt and pepper, and served with lemon wedges and marinara sauce for dipping.
Salt and pepper squid. In Cantonese cooking, squid is dredged in cornstarch and fried until crispy with additional seasonings like green onions, garlic, ginger, and shaoxing wine.
Spaghetti al nero di seppia. An Italian pasta that is tossed in a sauce made with squid ink, white wine, garlic, and parsley.
Spanish paella. Calamari is often cooked on top of saffron- and garlic-scented rice with chorizo, chicken, and other seafood. Find our recipe for classic paella here.
Kalamarakia Yemista. On the Greek island of Crete, calamari bodies are left whole and stuffed with a filling made from rice, fresh vegetables, and herbs. The plump squid simmer low and slow in a tomato sauce for this Mediterranean specialty.
Cioppino. One of the most celebrated squid dishes, this seafood stew was developed in the late nineteenth century when California's Bay Area fishermen started adding squid to a savory tomato broth.
Jjampong. A spicy Korean stew filled with noodles, vegetables, and seafood like squid and shrimp.
Ika Sansai. Japanese marinated raw squid salad with mushrooms and bamboo shoots.
Yakimono. At Japanese yakitori restaurants, this squid dish is grilled on skewers over charcoal.
Ceviche. Ceviche is an ever-changing dish based on regionality and what is available. In addition to fish, shrimp, and octopus, squid is a common seafood for the Latin dish.
Easy Fried Calamari Recipe
Ingredients
Canola oil, grapeseed oil, or other neutral oil
1-2 lb cleaned squid, sliced into rings and tentacles left intact
kosher salt
Freshly ground black pepper
1 cup all-purpose flour
2 lemons, cut into wedges
Pour 2 inches of oil into a pot and set over medium-high heat. While the oil heats up, try to blot as much moisture out of the squid as you can with paper towels.
Season the calamari with salt and pepper and fill a shallow bowl with the flour.
When the oil is heated, dredge a quarter of the calamari in the flour mixture so that it's lightly coated.
Carefully add the squid to the pot and let it fry until golden brown and crispy, about 2 minutes.
With a slotted spoon, transfer the calamari to drain on paper towels and sprinkle with more salt.
Repeat with remaining squid, working in small batches until it's all cooked.
Serve the calamari hot, with lemon wedges and your favorite dipping sauce, like marinara or garlic aioli.
Become a better chef with the MasterClass Annual Membership. Gain access to exclusive video lessons taught by culinary masters, including Wolfgang Puck, Gordon Ramsay, Alice Waters, and more.