---
What Is Tempranillo?
Tempranillo is a red grape variety that is the third most-planted wine grape in the world. It is especially popular in Spain, where it is the primary grape of the red wines of Rioja. Because it is often blended with other grapes, tempranillo does not have the name recognition of other famous red grapes like merlot or pinot noir, but it has a long history in Spain of making complex, long-lived wines.
What Is the History of the Tempranillo Grape?
Tempranillo is an old grape, dating back to at least the ninth century. Tempranillo originated in the Iberian Peninsula and the vast majority of plantings are still in Spain, although it is also an essential component of the Port wines of Portugal. Tempranillo has spread to Spanish-influenced new world wine regions like Mexico and California. Tempranillo's name likely comes from the Spanish temprano, meaning "early," as the grape ripens a few weeks before other grapes in Spain.
What Are the Characteristics of Tempranillo?
Tempranillo grapes have moderately thin skins which result in a ruby-colored wine. Tempranillo is medium-bodied on its own as a single varietal, but it is often blended with garnacha, mazuelo, and graciano grapes to make a more full-bodied wine. Tempranillo has low-to-medium acidity and smooth tannins. Tempranillo wines are usually moderate in alcohol. The best examples of tempranillo can age for decades.
Where Is Tempranillo Grown?
Tempranillo is a hardy, productive, and adaptable vine that likes sandy, chalky, clay or limestone soils. Although it does well in hot weather, tempranillo can also withstand climates cooler than many other Spanish red grapes.
Northern Spain. Tempranillo is well-suited to the slightly cooler, high altitude areas of La Rioja Alta and Rioja Alavesa in central northern Spain. Northern Spain is also home to warmer areas that have a large diurnal temperature difference (difference between daytime and nighttime temperatures), which allows tempranillo grapes to ripen while hanging on to their acidity, which is naturally on the low side. Northern regions where Tempranillo thrives include Navarra (adjacent to Rioja); Toro, where it is called tinta de toro; and Ribera del Duero, where it is called tinto fino. Tempranillo is also found in Catalonia on Spain's border with France, where it is called ull de llebre.
Central Spain. South of Rioja, in the central Spanish wine regions near Madrid, tempranillo is called cencibel. Unlike many Spanish red grapes, tempranillo does not accumulate too much alcohol in warm climates, so it can be grown in hot areas like Valdepeñas in La Mancha, where it is often blended with late-ripening cabernet sauvignon.
Portugal. Tempranillo is the most planted grape in Portugal, where it is known as tinta roriz (in the Dão and Douro regions) or aragonês (further south in Alentejo). The tempranillo grape is, along with touriga nacional and touriga franca, one of the main grapes used in the production of Port, Portugal's historically significant fortified wine.
Because of its adaptability to various temperatures and soils, growers are experimenting and having success with tempranillo grown in newly popular regions such as Texas, Monterey in California, and in northern Mexico.
What Kinds of Wines Are Made With the Tempranillo Grape?
Although rare varietal wines made from tempranillo do exist, the grape is most often made into a blended red wine. In Rioja, tempranillo is the primary grape used in a blend that also includes mazuelo (also known as carignan), garnacha, and graciano. Those grapes all work to add body and structure to the tempranillo.
Some producers in Rioja are making rosé from the tempranillo grape, but this is a relatively new phenomenon.
In Portugal, tempranillo is used to make Port, where it is blended with the red grapes touriga nacional and touriga franca and then fortified. These range in color from deep ruby to tawny depending on age, but all are sweet and high in alcohol.
What Are the Classifications of Tempranillo Wine?
Think Like a Pro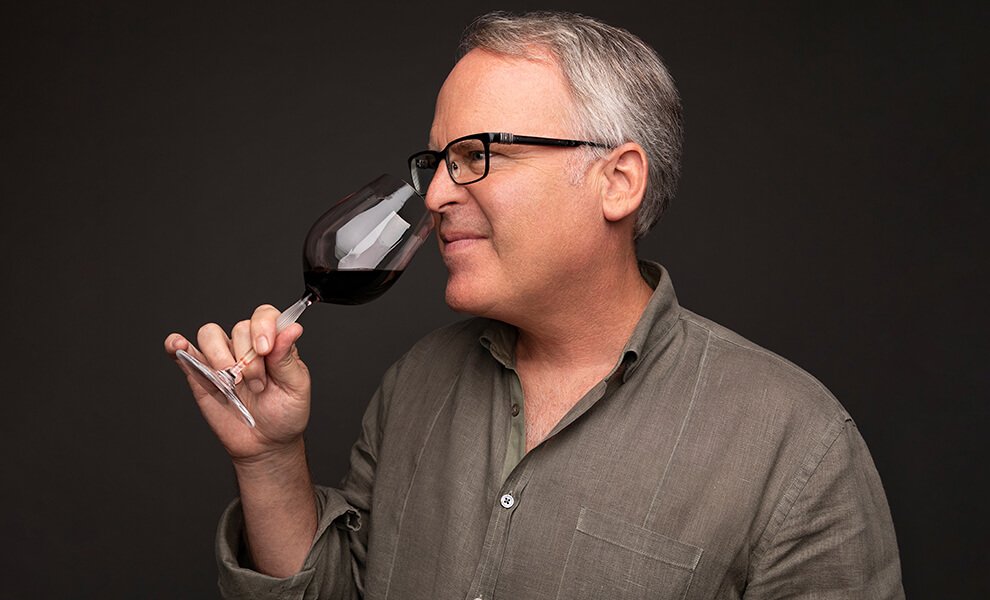 Flavor, aroma, and structure—Learn from wine master James Suckling as he teaches you to appreciate the stories in every bottle.
View Class
The most expensive and ageworthy tempranillo wines are made in Rioja. The Rioja DO (denominación de origen) wines are classified by the length of time they have spent aging, rather than a classification based on vineyard sites like in Burgundy. The best producers will age their wines longer than the minimums required by the Consejo Regulador, the group that governs the DO classification system. Wines from Rioja labeled "Joven," or young, have not spent time in barrel and are not part of the classification system.
These aging requirement are:
Crianza wines are aged for a minimum of one year in barrel followed by one year in bottle.
Reserva wines are aged for at least one year in barrel, followed by bottle aging that brings the total aging to at least three years before the wine is released.
Gran Reserva wines are aged for a minimum of two years in barrel and three years in bottle before leaving the winery. These wines are ready to drink upon release but can age for decades longer.
What Does Tempranillo Taste Like?
Unfortified wines made from tempranillo are almost always dry. Tempranillo is known for its plush texture and complex aromas and flavors that range from savory to fruity to woody.
Some of tempranillo's savory notes include:
Tobacco leaves
Earth
Barnyard
Leather
Tempranillo's fruit profile tends toward ripe red fruits, like:
Tempranillo is often aged in American rather than French oak barrels, which give it strong aromas of:
Coconut
Vanilla
Caramel
Dill pickles
Fortified wines made with tempranillo, such as Port, are strong and sweet, with flavors of nuts and caramel or chocolate and berries, depending on the style.
How Do You Pair and Serve Tempranillo Wine?
It's hard to go wrong with food pairings and tempranillo. The wine's savory smoothness and fruity finish complement a wide variety of dishes, from grilled meat to tomato sauce-based dishes to paella. Tempranillo's moderate tannin and acidity can harmonize with spice-laden foods too. At a dinner with multiple pairings, serve tempranillo before more structured reds like cabernet sauvignon. Aged Rioja can be a surprising match with nutty cheeses like aged gouda, which bring out its caramel and truffle notes.
Learn more about wine appreciation in James Suckling's MasterClass.