---
What Is a Set Piece in Filmmaking?
In filmmaking, the definition of set piece is an energetic, original, extended sequence that contains a big payoff for the audience—be it laughs, adrenaline-pumping action, or dazzling visuals.
Set pieces are often big scenes to film and often require extensive logistical planning to pull off.
Set pieces are considered so integral to the storyline and to the audience's enjoyment of the movie that they cannot be edited from the final film.
Most films have several set pieces dispersed throughout the story to keep the audience impressed and engaged.
When writing a film script, try to disperse set pieces every 10-15 minutes in a film. This will help you figure out the pacing and placement of set pieces.
Try placing a set piece in the last 10 minutes of the film—a film's resolution needs to be as funny or as high-energy as its best scenes.
Where Did the Term "Set Piece" Originate?
The term "set piece" comes from the early days of filmmaking, when almost all movies were made in large film studios.
Film studios housed a variety of sets (or stage scenery) that could be used for their films—from train tracks to tropical islands. When a new screenplay pitched a scene that would require the building of an entirely new set, the studios called that scene a "set piece." In order to justify the large expense of building a new set, the set piece had to be flashy and extended—thus, the modern concept of a set piece was born.
3 Examples of Set Pieces in Film
Every genre—from thrillers to romantic comedies—has set pieces to keep the audience entertained. In action films, common set pieces are car chases, fight scenes, or skyscraper action scenes. In a musical, a common set piece might involve complex and flashy dance numbers.
Comedy set piece: In Judd Apatow's film Knocked Up, Seth Rogen's and Paul Rudd's characters take magic mushrooms before going to a Cirque du Soleil show. The characters freak out during the show, cheering and yelling, oscillating between fascinated and horrified until the scene culminates with Seth Rogen's character running out of the theatre. The scene is a great comedic set piece because it's funny and original, all while being able to stand alone without the rest of the film: viewers don't need to know the plot to enjoy the scene. The Cirque du Soleil visuals also make the scene feel as though it has very high production values, which will further dazzle audience members.
Action set piece: In the James Bond film Skyfall, the film opens with a flashy, extended chase scene that includes a long fight sequence atop a moving train. The audience knows that they aren't expected to know if this scene is important to the plot, because it's the very first scene in the movie—rather, it's an entertaining action set piece designed for dramatic effect that dazzles audience members and gets them hooked with a healthy dose of adrenaline.
Horror set piece: Stanley Kubrick's The Shining involves a memorable scene involving elevator doors opening and flooding a hotel hallway with blood. It's an alarming, original, and fascinating standalone image. It's a memorable set piece that has stayed with audiences for decades.
Tips for Writing Set Pieces
Think Like a Pro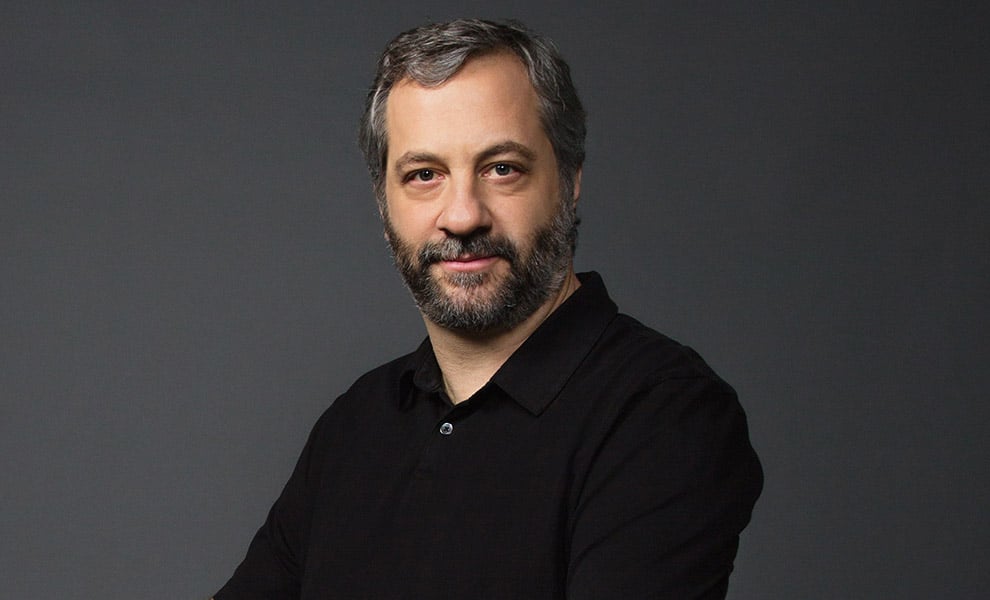 Judd Apatow teaches you how to write, direct, produce, and perform comedy for film and television.
View Class
Set pieces are an integral part of any screenplay. When screenwriting, take extra care when crafting them by following these tips"
Place set pieces mindfully. When writing a screenplay, it's important to pace yourself with set pieces—too few and the audience won't feel blown away, too many and the story will get lost and the movie will start to feel weighed down and frantic. Set pieces are high points in your writing, so think through your set-piece goals and try to find a good balance with your set pieces.
Write them within your story's world. Set pieces should feel fully integrated into your story, rather than tossed in just for the audience reaction. Great set pieces are immersive because they feel believable within your story—if they don't, audiences likely won't connect with them.
Make a detailed storyboard. Set pieces can get complicated very quickly—as memorable extended sequences, they can get expensive very quickly. Rather than just planning to let the crew improvise the scene while on set, it's important to plan for every detail to make the set piece as memorable and powerful as possible. Detailed storyboards will help you make sure you don't miss a thing.
Want to Become a Better Filmmaker?
Whether you're a budding filmmaker or have dreams of changing the world with your stand-up, navigating the world of film and comedy can be daunting. No one knows this better than Judd Apatow, who, at age 15, took a dishwashing job at a comedy club to watch the acts. Today, he is the comedic genius behind hits including The 40-Year-Old Virgin, Knocked Up, Bridesmaids, and Freaks and Geeks. In Judd Apatow's MasterClass on comedy, the Emmy Award winner relates all he knows about creating hilarious storylines, writing great stand-up, and directing movies that leave audiences in stitches.
Want to become a better filmmaker? The MasterClass Annual Membership provides exclusive video lessons from master filmmakers, including Judd Apatow, Martin Scorsese, David Lynch, Spike Lee, and Aaron Sorkin.