---
What Is Verdelho?
Verdelho is a white wine grape variety from Portugal. It is known for its high acidity, oily texture, and fruity aromas. Verdelho is the main grape of the verdelho category of medium-dry, fortified dessert wines from the Portuguese island of Madeira. While it is historically most associated with Madeira, winemakers across Australia are now also making exciting dry examples of Verdelho.
What Is the History of Verdelho?
Grape vines have been planted on Madeira since the fifteenth century. By the nineteenth century, verdelho was the island's most widely planted grape, along with sercial, bual, and malvasia. These white grapes were each made into a different style of fortified, oxidised Madeira wine, with increasing levels of sweetness. Verdelho styles were vinified with 27–45 grams per liter of residual sugar, making them sweeter than sercial wines but less sweet than bual or malvasia.
Madeira wine found huge success in England and the Americas, but this booming trade came to a halt when the Phylloxera aphid arrived on the island in the 1860s. This vineyard pest would go on to verdelho vines in Madeira as well as the Azores, another home to the grape in Portugal.
After the Phylloxera epidemic, vineyards in Madeira that had been planted with verdelho and the other historical grape varieties were replaced with the red grape tinta negra. Since then, the majority of Madeira wine has been made from this workhorse grape. Medium-dry styles of Madeira made with tinta negra were labeled verdelho, a practice that was outlawed in 1993. The small quantities of verdelho now grown on Madeira are made into high-quality varietal-labeled wines.
Where Do Verdelho Grapes Grow?
Old World:
In Madeira, verdelho grapes are made into the island's specialty: oxidised, fortified dessert wines in a medium-dry style.
Pico Island in the Azores grows small quantities of verdelho on its black volcanic soil. Some producers make fortified wines, and some make unfortified, dry verdelho wines known for their minerality and saline quality, which comes from the vines' proximity to the Atlantic ocean.
Verdelho grapes also grow throughout the Portuguese mainland, including in the Douro Valley, Alentejo, and Dão wine regions. Verdelho should not be confused with the similar gouveio grape (the Spanish godello), which is sometimes mislabeled as verdelho in Portugal.
A few acres of true verdelho grow in Galicia and the Canary Islands of Spain, where it is called verdello. Note that verdelho is not the same as the similar-sounding Spanish wine grape verdejo.
New World:
Winemakers in Australia, always keen to experiment with lesser-known varieties, have been growing verdelho since it was brought there from Madeira the 1820s. Verdelho is grown in Western Australia's Swan Valley, South Australia, and in the Hunter Valley in New South Wales. Australian verdelho wines are most often dry varietal wines, but some producers blend the verdelho with chardonnay, sauvignon blanc, or semillon grapes.
Small-scale urban wineries in California are making trendy, dry wine from verdelho grown in the state's central Lodi and Paso Robles regions.
Verdelho can be found made into a fresh varietal white wine in Argentina.
What Are the Characteristics of Verdelho?
Verdelho is ideal for making sweet wine because it has naturally high acidity that balances high sugar content. In dry wines, this acidity balances the body, which can be rich and full, with a somewhat oily texture, similar to classic Italian white wines.
Dry wines made from verdelho are quite aromatic, with honeysuckle and tropical fruit notes like pineapple, guava, and melon. In Australia, lime blossom, pear, and nectarine aromas are more common.
Verdelho is not traditionally treated with new oak, and aside from long-lived Madeira wines, verdelho is not meant to be aged.
How to Pair Verdelho Wines
Dry verdelho is a wonderful match for the seafood dishes popular in Portugal, such as fresh oysters, grilled sardines, or bacalhau à Brás. Verdelho's fruitiness and fuller body mean it can stand up to slightly spicy Asian cuisine: think Luso-Indian crab curry, or Malaysian fish stew.
Want to Learn More About Wine?
Think Like a Pro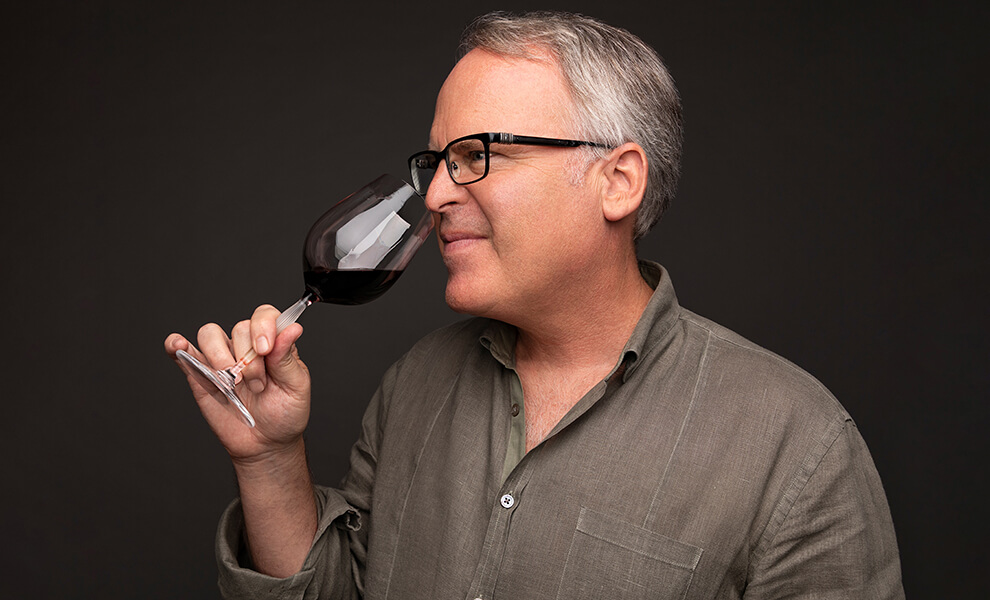 Flavor, aroma, and structure—Learn from wine master James Suckling as he teaches you to appreciate the stories in every bottle.
View Class
Whether you're just starting to appreciate the difference between a pinot gris and pinot grigio or you're an expert at wine pairings, the fine art of wine appreciation requires extensive knowledge and a keen interest in how wine is made. No one knows this better than James Suckling, who has tasted more than 200,000 wines over the past 40 years. In James Suckling's MasterClass on wine appreciation, one of the world's most prominent wine critics reveals the best ways to choose, order, and pair wines with confidence.
Want to learn more about the culinary arts? The MasterClass Annual Membership provides exclusive video lessons from master chefs and wine critics, including James Suckling, Chef Thomas Keller, Gordon Ramsay, Massimo Bottura, and more.