---
What Is Madeira Wine?
Madeira is a Portuguese fortified wine. Intentional oxidation in the winemaking process before bottling is used to create nutty, bruised apple or dried fruit notes in styles that range from dry to quite sweet (seco, meio seco, meio doce, and doce) and shades of light amber to tawny caramel. Madeira is aged anywhere from three to 20 years. Madeira is often confused with Marsala, a similarly fortified wine made in Sicily.
A Brief History of Madeira Wine
Madeira wine has remained relatively unchanged since the fifteenth century, when European explorers began crisscrossing the seas and carving out well-worn trade routes. Since the island functioned as a port between Europe and the New World, stores of Madeira wine soon began hitching regular rides.
By the eighteenth century, it had become common practice to fortify the wines with high-proof alcohol like brandy to prevent them from spoiling during the long journeys by ship, after all the swings in temperature and jostling movement were discovered to negatively affect the wine. Thus stabilized, the oxidative effects—which developed into alluring levels of sweetness and spice—were seen in a new light, and the character and style of the wine changed. Modern aging methods still mimic these early sea voyages.
Where Does Madeira Wine Come From?
Madeira wines come from the island of Madeira in Portugal, 450 miles off the coast of Morocco. Due to its oceanic, tropical climate, winemakers must be especially vigilant when it comes to fungal diseases and rot. The steep, volcanic terrain means mechanical harvesting is out, and different planting techniques have arisen in order for the island to adapt to demand, including man-made terraces and a trellising system known as latada.
Fortified wines made here are now classified under a Madeira DOC, while any other standard table wines are referred to as VR (Vinho Regional).
What Does Madeira Wine Taste Like?
Like any wine, the universe of flavors imparted in Madeira stems from the handful of grape varieties used and the amount of time they spend aging. Previously popular grapes in the production of Madeira included terrantez, bastardo, and moscatel, but they've become a rarity after being wiped out in the phylloxera epidemic of the nineteenth century.
Tinta Negra Mole: This red grape is the Madeira industry's workhorse. Approximately 85% of Madeira wines are made with Tinta Negra Mole grape, which brings a tangy balance of citrus and soft walnut flavors and a medium-richness to the wine.
Malvasia (Malmsey): This white grape delivers a concentrated sweet and spicy richness, with notes of deep toffee and caramel, leading into smoky crushed red pepper.
Verdelho: Verdelho grapes result in a medium-dry wine that's bright, refreshing, and herbaceous, with notes of dried grass and lemon.
Bual: Bual, or boal, grapes love the heat, which results in flavors of baking spices like vanilla and cinnamon, creamed honey, and toast.
Sercial: The driest of the bunch, sercial is grown at high altitudes and brings in notes of stone fruit and white flowers, with an echo of the earthy, bitter walnut seen in negra mole.
Non-Vintage Madeira Wine Styles
Think Like a Pro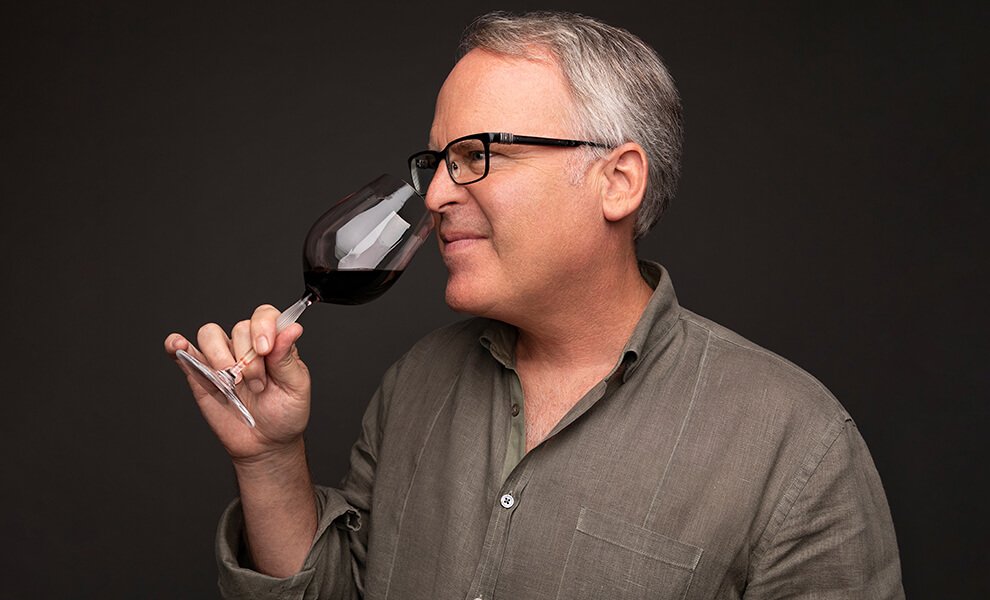 Flavor, aroma, and structure—Learn from wine master James Suckling as he teaches you to appreciate the stories in every bottle.
View Class
Madeira wine is produced in one of two ways: Estufagem, in which the wine is heated in stainless steel tanks for 3 months in order to caramelize the sugars and deepen the flavor; or canteiro, which houses the wine in barrels for much longer periods, allowing the ambient heat of the room or even direct sunlight to warm its sugars naturally and slowly over time, and take on nuance from the wood casks.
Estufagem is more typical of mass-produced, lesser quality Madeiras, while more refined, expensive bottles are typically made with the canteiro approach. Non-vintage styles of Madeira are as follows:
Rainwater: "Rainwater" Madeira is a good example of a lighter-style Madeira made in the estufagem style. "Rainwater" Madeira is aged three years and can also be used for cooking.
Finest: Madeiras marked "Finest" have also been aged three years, and like "Rainwater," are also ideal for cooking as well as drinking.
The reserve class: Aged a minimum of 5, 10, and 15 years respectively, the reserve class of Madeiras (Extra Reserve, Special Reserve, and Reserve) come in a variety of depths and flavor profiles best enjoyed as aperitifs or digestifs. Extra Reserve and Special Reserve are aged in the canteiro method.
What Is Vintage Madeira Wine?
Vintage styles of Madeira are aged for four years or more using the canteiro method. Vintage Madeira wines are generally considered very valuable, special occasion wines.
"Colheita" Madeiras feature a single varietal and are aged a minimum of 5 years, but often spend anywhere from 12–18 years in casks. The highly sought-after, single-varietal "Frasqueira" Madeiras spend at least 20 years maturing in oak barrels.
Madeira Food Pairings
Serve dry Madeira chilled as an aperitif, or as a sharp counterpoint to rich, creamy dishes. Reserve the varietals more reminiscent of dessert wines for an after-dinner digestif, alongside a selection of cheeses.
Madeira can also work as a traditional wine pairing: Some of the grapes with sweeter, concentrated flavors, like Malmsey, still maintain a pleasant dryness and acidity—meaning they won't overwhelm the palate alongside complementary flavors in a rich, sweet dessert.
Learn More
Want to learn more about the culinary arts? The MasterClass Annual Membership provides exclusive video lessons from master chefs and wine critics, including James Suckling, Lynnette Marrero, Ryan Chetiyawardana, Gabriela Cámara, Gordon Ramsay, Massimo Bottura, and more.