---
What Is Modal Jazz?
Modal jazz is a style of jazz music organized around modes, or musical scales, rather than chord changes. Developed in the mid-twentieth century, artists like Miles Davis and John Coltrane popularized modal jazz through compositions like "Milestones," from Davis's 1958 album Kind of Blue, and Coltrane's legendary 1964 album A Love Supreme.
What Are the Modes in Modal Jazz?
Modes have been a part of Western music for centuries and can be traced to ancient Greek music theory and religious music of the medieval period. These influences formed the seven modern modal scales, including the Dorian, or second mode; Phyrigian, or third mode; and Aeolian, or sixth mode, which is also known as the natural minor scale.
Each mode begins on a different note in the scale and creates a unique seven-note sequence. If played in C Major, the Dorian mode, or D Dorian, would read as D-E-F-G-A-B-C. A perfect example of modal jazz is Miles Davis's "So What," which builds a 32-bar (or AABA) song structure with two scales—D and E flat—in Dorian mode.
Why Do Jazz Musicians Use the Modal Approach?
Jazz musicians took up modalities because they allowed soloists greater freedom than the more rigid structure of postwar jazz forms like bebop and hard bop. Before modal jazz, jazz compositions were based on tonality, which created a harmonic foundation from chords built from major and minor keys. Solos were simply improvisations of the song's chord progressions.
Modality simplified the harmonic structure and let improvisers stretch out with the melody and explore different structures and relaxed tempos in their solos; what resulted was music that hovered between "cool" and meditative.
A Brief History of Modal Jazz
Modal jazz dates back to the mid-twentieth century. Here is a brief overview of the style:
Beginnings: The history of modal jazz essentially begins with the 1953 publication of Lydian Chromatic Concept of Tonal Organization, a book by composer, arranger, and bandleader George Russell. Other jazz artists and compositions had toyed with modalities before the book's publication, like Bud Powell's "Glass Enclosure." But Russell's theories outlined a method for musicians to step away from chord progression restrictions and use musical scales as the basis for their improvisation. Though complex—Russell has stated that his own theories sometimes escaped him—the book would profoundly influence the direction of jazz.
Miles Davis releases a landmark recording: Miles Davis was among the first artists to employ modal jazz in his music. He had grown dissatisfied with the tonal direction of hard bop and adopted Russell's theory for Kind of Blue. The landmark recording was anchored by a remarkable sextet featuring pianist Bill Evans—a former student of Russell's and co-composer on the tracks "Blue in Green" and "Flamenco Sketches"—along with saxophonists John Coltrane and Julian "Cannonball" Adderley, bassist Paul Chambers, and drummer Jimmy Cobb.
John Coltrane embraces the style: Kind of Blue was a tremendous artistic success and proved to significantly influence many of the leading jazz figures that followed in its wake. Coltrane took modal jazz into new and exciting directions with his quartet, most notably on his version of "My Favorite Things" from 1960 and "Impressions," which became a staple of his live repertoire.
Legacy: By the mid-1960s, the modal approach was widely accepted as the standard for modern jazz. At the same time, its influence expanded to the free jazz movement, which emphasized even greater freedom from chord progressions through improvisation and into popular music forms like rock and funk, which began to favor extended solos over chord-based R&B structures.
5 Notable Modal Jazz Artists and Albums
Think Like a Pro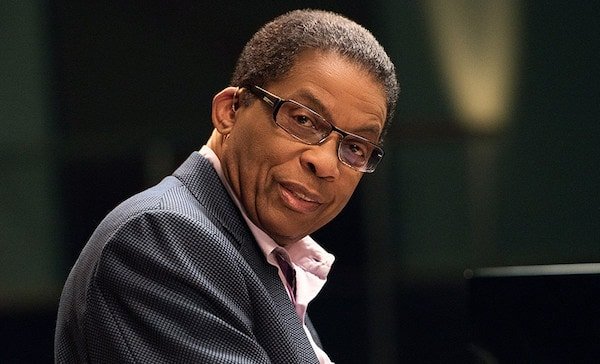 Learn to improvise, compose, and develop your own sound across 25 video lessons.
View Class
There are several notable jazz artists and albums in the modal jazz canon, including:
Miles Davis, Kind of Blue (1959): Trumpeter Miles Davis helped spread the gospel of modal jazz with the 1958 track "Milestones" and his landmark album, Kind of Blue, which wielded enormous influence over other artists and the jazz landscape itself. Davis would occasionally return to modal jazz in the 1960s and 1970s, preferring to experiment with free jazz and jazz-rock-funk hybrids.
Gil Evans, Sketches of Spain (1960): Pianist Gil Evans had helped Miles Davis explore modal concepts as an arranger on several albums before and after Kind of Blue, including 1960's Sketches of Spain. His solo recordings, like 1964's The Individualism of Gil Evans, explored modality in a big band format.
John Coltrane, A Love Supreme (1965): Throughout his relatively short career, saxophonist John Coltrane would create some of the greatest compositions and albums in modal jazz, most notably the four-song suite A Love Supreme. Coltrane played with almost superhuman intensity and imbued his music with a spirituality that would influence a wide array of musicians, from jazz players like Pharoah Sanders to rock guitarists like Jimi Hendrix and Carlos Santana.
McCoy Tyner, The Real McCoy (1967): Pianist McCoy Tyner was a key figure in many of John Coltrane's modal jazz efforts and applied that style to his solo recordings. Though perhaps not as widely acknowledged in the modal jazz canon as his peers, Tyner's album The Real McCoy, recorded in 1967 after leaving Coltrane's quartet, was filled with the trance-like soloing that defined the modal movement.
Herbie Hancock, Empyrean Isles (1964): A member of Miles Davis's Second Great Quintet (with saxophonist Wayne Shorter, bassist Ron Carter, and drummer Tony Williams), pianist Herbie Hancock moved from a hard bop sound on his 1962 solo debut Takin' Off to a modal approach just two years later on Empyrean Isles. On the album, Hancock and his band—Carter, Williams, and trumpeter Freddie Hubbard—added a soulful spin to modal jazz's reflective vibe.
Want to Learn More About Music?
Become a better musician with the MasterClass Annual Membership. Gain access to exclusive video lessons taught by musical masters, including Herbie Hancock, Itzhak Perlman, St. Vincent, Sheila E., Timbaland, Tom Morello, and more.